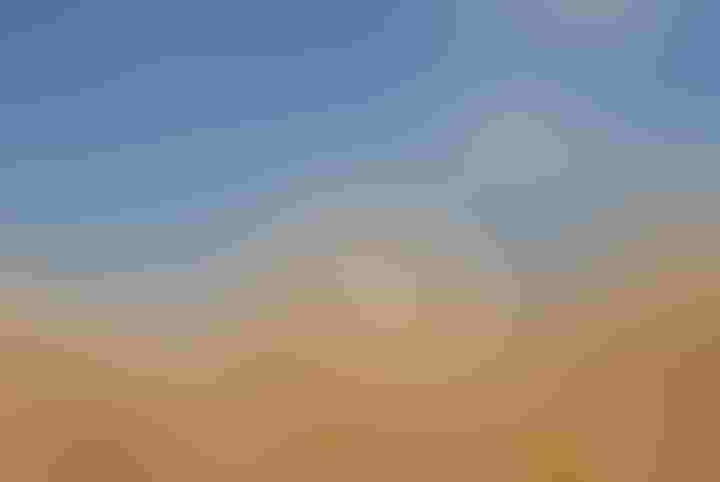 High protein level and high test weight could improve opportunity for profitable wheat price.
Even with excess world wheat stocks, Oklahoma and Texas farmers could receive $5.00, and maybe $6.00, for 2018 wheat production. All that is needed is management coupled with a little luck.
And, it is about time for some luck.
This time of year, market analysts are asking how 2018 wheat planted acres will compare to last year. The general consensus is that planted acres will be down 5 percent to 10 percent. With 2017/18 world production at 27.6 billion bushels, reducing U.S. hard red winter wheat production by 0.059 billion bushels may not have much impact on prices.
A more important question than what the number of planted acres might be is: What can Oklahoma and Texas producers do to receive $5.00 or more for 2108 harvested wheat? The answer may be: test weight and protein.
EXCESS PRODUCTION
The 1,000 pound gorilla in the room is excess production. During the last five years (2013–2017), world wheat production has been 3.4 billion bushels greater than use. During the 2017/18 wheat marketing year, use is projected to be 27.2 billion bushels ,compared to 27.6 billion bushels of production.
For Oklahoma/Texas wheat prices to reach the $6.00 level, world ending stocks need to be below 8.7 billion bushels. With 2017/18 world ending stocks projected to be 9.9 billion bushels, and with wheat use at 27. 2 billion bushels, 2018/19 world production would have to be below 26 billion bushels.
An example of the production problem is that, during the 2017/18 wheat marketing year, U.S. production was down 25 percent, Australian production is projected to be down 39 percent, and Canadian production was down 15 percent. The weighted average of all hard wheat exporting countries (Argentina, Australia, Canada, Kazakhstan, Russia, the Ukraine, and the United States) was a 6.1percent decline in production. Oklahoma and Texas prices changed very little.
 SHORTAGE OF PROTEIN   
Russian and Ukraine wheat production was 1.05 billion bushels above their five-year average. Russia's 3.0 billion bushel crop average protein level was 12.4 percent.
The good news is that even with excess world wheat stocks and with higher production in the former Soviet Union countries, Oklahoma and Texas wheat producers may still receive $5.00 for 2018-produced wheat.
Even with excess wheat, a shortage of protein still exists worldwide. An example is the relatively high prices being paid for protein crops. Soybean prices are at a premium compared to corn. Many producers around the world are switching to producing pulse crops. The world needs more protein.
The latest protein price report (Milling and Baking News) shows the 11 percent wheat protein premium to be $0.40. The 11 percent protein premium is normally negative. The 11.5 percent protein premium is $1.30.  The 13 protein premium is $2.15.
 PRICE POTENTIAL  
Protein is a valuable commodity now, and will continue to be through next June and July. At this writing, the market is offering about a minus 85 cents in Oklahoma and a minus 70 cents in the Texas Panhandle for 2018 harvested wheat. Using a KC July 2018 contract price of $4.70, the market is offering $3.85 in Oklahoma and $4 in the Texas panhandle for June 2018.
If Oklahoma and Texas produce 2018 wheat with a test weight averaging 59 pounds or better, and an average protein level of 12 percent, wheat prices could be above $5.00 — and maybe closer to $6.00.
The message is that the U.S. and world markets do not need wheat, and will not pay much for it. However, markets will pay dearly for protein. Protein and test weight are the keys to higher wheat prices.
-30-
Subscribe to receive top agriculture news
Be informed daily with these free e-newsletters
You May Also Like
---