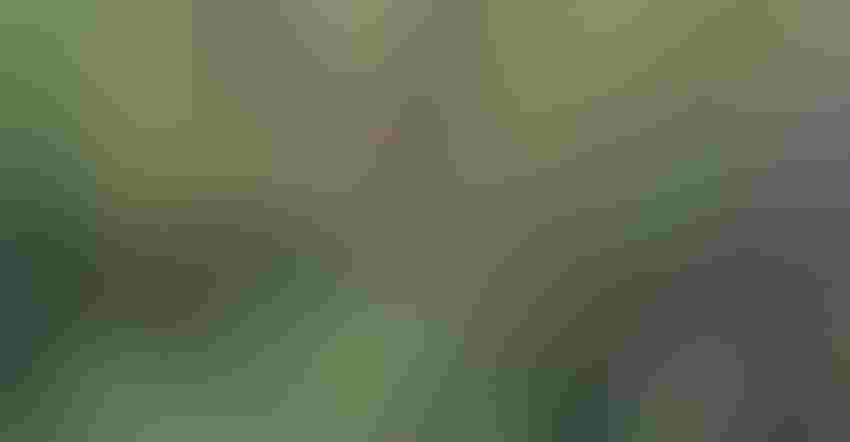 SEED GALORE: Note the number and size of the seed heads on these Palmer amaranth plants. It's one reason why the weed can spread so quickly.
You have two options today to determine if weeds that you aren't controlling are resistant, or if other factors are reducing control. The standard method is collecting weed seeds in late summer or fall and growing them out in a greenhouse. A newer method involves taking leaf samples now and submitting them for a molecular assay.
Either method will work, says Bill Johnson, Purdue University Extension weed control specialist. But if you want the quickest answer, opt for molecular analysis. You should get answers in weeks instead of months. If you don't mind waiting on results, collecting seed for grow-outs is still acceptable, he says.
Whichever method you choose, Purdue's Plant and Pest Diagnostic Laboratory can conduct tests and deliver results.
"For years we relied on collecting seed, growing it out in the greenhouse and then spraying the population at various rates of herbicide to determine if the population was resistant or not," Johnson says. "It's a method that still works. It just takes longer to get results because you have to allow time for seeds to germinate and plants to grow before spraying."
Since it's done in a greenhouse, the process can continue through fall and into winter. So you'll still have your answer in time to change herbicide strategies if resistance is the issue, Johnson notes.
Sampling steps
If you're going to collect seed samples to submit to the Plant and Pest Diagnostic Laboratory, follow guidelines set out by the lab on its website, Johnson urges. Once on the website, find the tab Submit a Sample. Then click on Herbicide Resistance Testing in Weeds. You'll find instructions for taking and submitting tissue and seed samples there.
Here are seven steps for collecting and submitting weed seed samples.
1. Collect from plants 20 to 30 feet inside the field edge. You want to make sure weed plants you collect seed from were sprayed with herbicide. Weeds that were sprayed and survived are more likely suspects for resistance.
2. Collect from several plants within the field. Collect seed from 20 different plants in the field.
3. Make sure you collect seed from female plants. Both tall waterhemp and Palmer amaranth have male and female plants. Make sure it's a female plant by rubbing the seed head between your hand and fingers. You will thresh out small black seeds.
4. Thresh seed or clip seed heads. Either thresh out seed or clip entire seed heads. Put either seeds or seed heads in a paper bag.
5. Keep seeds separate. Put seed heads or seed from each plant in separate paper bags. Don't comingle seed or seed heads of different plants.
6. Secure bags with tape. Make sure the small seeds won't leak out of the bag during shipment.
7. Fill out the form and submit. You will find a form on the website that needs to be printed and submitted with the sample. Fill it out completely and check which herbicide assays should be done on your samples. You can test Palmer amaranth, tall waterhemp or giant ragweed for resistance to glyphosate, ALS and PPO herbicides.
Samples are $11 for Indiana residents and $72 for non-residents. Make checks payable to Purdue University.
Subscribe to receive top agriculture news
Be informed daily with these free e-newsletters
You May Also Like
---