Weed management a priority for Florida blueberries during summer
Weed management a priority for Florida blueberries during summer
Postemergence grass herbicides only have activity on grasses and don't affect blueberry and other broadleaf plants or sedges. Typically applications to grassy weeds before they reach 6 inches in height are the most successful. Applications to larger plants may require sequential applications .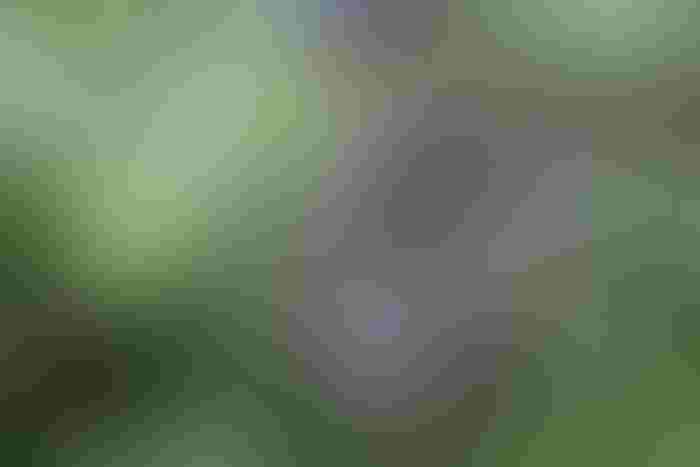 <p> AS WARMER WEATHER and rains become the norm in central Florida blueberry production, maintaining a good weed management program becomes a priority for blueberry growers.</p>
As warmer weather and occasional rains become the norm in the central Florida blueberry production region this time of year, maintaining a good weed management program becomes a priority. 
This is the time of year when grassy weeds, both annual and perennial, can be a problem.
If blueberry growers utilize recommended pre-emergence herbicides after harvest, annual grasses such as crabgrass, goosegrass and others should not be a problem.  Perennial grasses such as bermuda and bahia are not managed by pre-emergence herbicides and may require an application of a postemergence product.
Grassy weeds may be managed utilizing non-selective herbicides containing the active ingredient in glyphosate or paraquat.  Often growers want to reduce the potential crop damage associated with non-selective herbicides by utilizing postemergence grass herbicides, of which a number are registered for use in blueberries. 
Postemergence grass herbicides only have activity on grasses, with no affect on blueberry and other broadleaf plants or sedges.
In the UF/IFAS Extension Publication HS 90 entitled Weed Management in Blueberries, Peter Dittmar, Extension weed management specialist, lists three postemergence grass herbicides recommended for use in Florida blueberry crops.  One of these herbicides, Fusilade DX, is only registered for non-bearing plantings or those that will have no harvest for at least a 12 month period. The other two herbicides, Select Max and Poast, are registered for use in bearing and non-bearing blueberry plantings.
HS 90 is linked below.  Please remember that it is necessary to read and follow all product label instructions when using these and all other pesticides.
http://edis.ifas.ufl.edu/wg016
Some tips in using postemergence grass herbicides:
These herbicides are typically slow acting and may take several weeks to kill grassy weeds.

Typically, applications to grassy weeds before they reach 6 inches in height are the most successful; applications to larger plants may require sequential applications.

Since these are systemic products, apply to vigorously growing weeds for the best result.
England is a multi-county University of Florida Extension Agent for fruit crops located in Lake County.
Subscribe to receive top agriculture news
Be informed daily with these free e-newsletters
You May Also Like
---