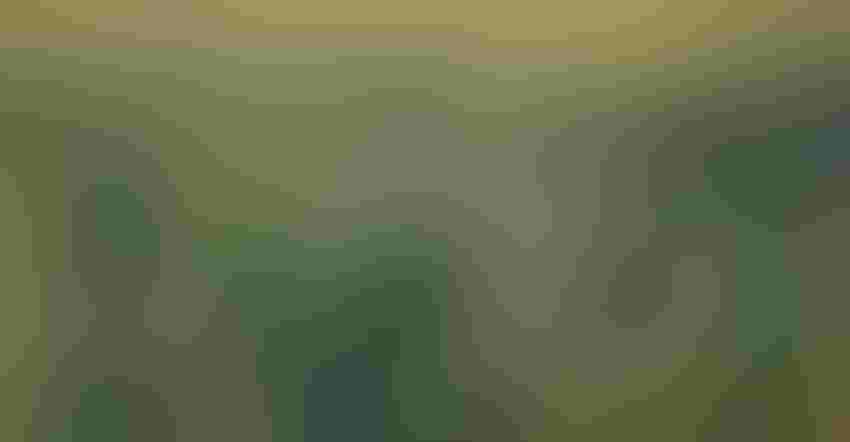 ONE TODAY, THOUSANDS TOMORROW: Waterhemp doesn't reproduce quite that fast, but it may seem like it if you have it on your farm. Each plant can produce a tremendous amount of seed.
Willie Vogt
Avoiding yield losses due to weed competition may boil down to understanding the herbicide site-of-action chart and applying multiple herbicides with sites of action against key weeds. That's why Jeff Nagel believes it is important to know herbicide classes by site of action. Nagel is an agronomist with Ceres Solutions Cooperative based near Lafayette, Ind., and an Indiana certified crop adviser.
"Success in 2018 when it comes to controlling weeds may depend upon your ability to read the site-of-action chart and understand what it means," Nagel says. Thanks to the Take Action campaign supported by the United Soybean Board and most chemical companies, your retail herbicide dealer likely has a chart listing herbicide families and examples of products within those families. Each family has a number, based upon site of action where that chemistry works to kill weeds.
Take Action examples
Find helpful information at iwilltakeaction.com.  A look-up tool allows you to enter the name of any herbicide and find brand names and active ingredients of herbicides with the same site of action.
For example, if you enter "Sharpen," the screen will display 41 other brand names and nine active ingredients, all with the same site of action as Sharpen. It's a member of the PPO inhibitors, Class 14. 
Here's what that means in terms of preventing future weed resistance, Nagel explains. If you soil-apply Authority First or Valor XLT, followed by glyphosate plus Flexstar or Cobra postemergence for glyphosate-resistant waterhemp, you're only applying a Class14 herbicide that is effective on that target weed. If that's all you apply, weeds must only overcome one site of action through mutation to become resistant. If the weed is already resistant, don't expect good weed control.
"Some people may not have taken this site-of-action concept seriously," Nagel says. "With weeds like waterhemp moving in, you must take it seriously now if you want to control it."
Waterhemp math
If it sounds like Nagel is suggesting declaring war on waterhemp, that's because he is. Unless you take pre-emptive strikes and get in front of it, waterhemp alone can turn crop fields into battle zones, he says. Waterhemp is a tremendous seed producer. Sheer numbers and simple math favor waterhemp.
Suppose you have one female waterhemp plant in 15 feet of row, Nagel says. That's 1,160 waterhemp plants per acre. If allowed to produce seed, assuming average seed production, with 60% of seed produced entering the seedbank successfully and 6% emergence, you would have 878,000 waterhemp plants the next season. Few people would take those odds.
Here's why. Assume you apply herbicides and achieve 95% control. In the past, when dealing with giant foxtail, velvetleaf and other weeds, people often considered that acceptable control. In this situation, 95% control would leave 43,900 plants, or roughly 440 plants per 15 feet of row. Even 99% control would leave you with 8,780 plants per acre, or nearly nine plants per foot of row.
"Our goal when it comes to waterhemp must be complete control," Nagel says. "We can't have any plants producing pollen and creating seed."
Subscribe to receive top agriculture news
Be informed daily with these free e-newsletters
You May Also Like
---