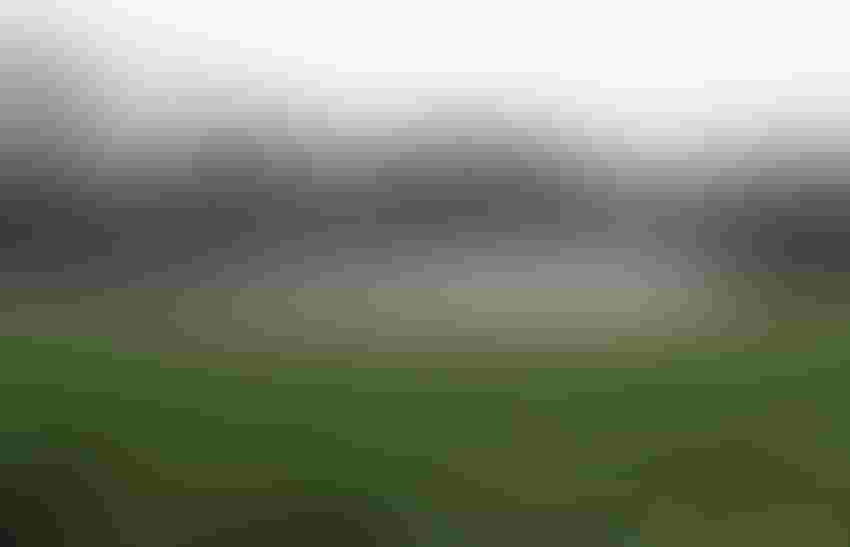 Due to prolonged rainy weather during the second half of May, the 2018 cotton crop in North Carolina can be categorized into distinctive groups, at least for now.
A relatively high proportion of our acres were planted during the first couple of weeks of May, with very few acres planted from May 15th-June 1st, and a few (yet noticeable) acres planted in early June, and this does not even account for replanted cotton.
This is the case for essentially all parts of our state and is not isolated to a specific region.
Therefore, our crop will be variable for the foreseeable future, with individual fields reaching particular growth stages at noticeably different times. With that said, the demands for water during particular growth stages will be different from field to field, and naturally influenced by rainfall. Likewise, the timing and severity of episodic drought will likely influences some fields differently than others.
Most folks probably do not want to hear about watering cotton at this point due to the excessive rains that many areas received during the previous weeks, however it is important to note that our sandier soils do not hold moisture for long, and under hot dry conditions, we are never more than just a few days from drought stress.
Additionally, fields that experienced excessive rains to the point of reaching water-logged conditions may develop a relatively shallow-rooted crop at this point. If not drained quickly so that root growth can revive before blooming begins, water-logged conditions now that result in a permanently shallow rooted crop, will likely cause cotton be even more drought sensitive later in the season after blooming begins.
At this point in time, most established cotton, while still young, looks good. With adequate moisture and heat, growth will soon accelerate, especially once sidedress fertilizer applications are made. Below are a few comments and points from previous newsletters on this subject that growers should keep in mind, if they have the ability to irrigate some fields.
In previous articles, we've suggested that the best way to manage a later-than-normal crop is to be very timely with all inputs. These include fertilizer, weed management, PGRs, lygus control, caterpillar control, AND irrigation if rains subside.
 Most folks think that irrigation can delay maturity. This is true if cotton is irrigated excessively and not managed well with PGRs, especially on varieties with greater potential for excessive growth.
However, timely irrigation using appropriate rates can in fact be used to promote and manage early maturity, by avoiding drought stress that may cause earlier-set fruit to abort, and improving retention and development of those earlier-set bolls. With that said, we again emphasize the word "timely".
Much of the irrigation research that has been conducted suggests that if you ever get behind with irrigating, it can be very difficult, and sometime impossible to catch back up. This is especially the case in dry years.
 Timely irrigation can help growers bridge the gap during 7 to 10-day dry spells, but most of our irrigation systems are not equipped to handle prolonged drought when hot dry conditions prevail for an extended amount of time. Therefore, with regard to irrigating cotton, it is important to be more proactive than reactive. This starts by monitoring plant status and soil moisture at first square.
The squaring stage of cotton is an important benchmark in cotton development, marking the point in time in which irrigation management requires more attention. There are many who think that cotton should not be irrigated until first bloom, so that a robust root system can develop prior to bloom.
The thought process behind this mentality makes sense, and the cotton plant does not need, nor respond to much water prior to first bloom. However, the cotton plant still does need some water during squaring, and under the right conditions (hot, dry, shallow root systems, etc), it can respond significantly to irrigation during squaring.
Although irrigation is most important during fruit development, yield penalties have occurred if drought (to the point of wilting) occurs during the cotton squaring stage. Therefore, irrigating during the squaring stage SHOULD NOT be neglected.
There are several effective methods used for irrigating cotton, but hopefully this article will provide growers that are either new to irrigating cotton or do not have access to some irrigation technologies with basic irrigation guidelines to:
Avoid yield penalties due to drought at various stages of cotton growth, and

Generally understand when and how much water a cotton crop needs to achieve high yield potential.
One method of irrigating cotton is the checkbook method, developed several years ago by other faculty at the University of Georgia, and has been modified over the years. This method and further discussion of a few other points in this article can be found at http://www.ugacotton.com/vault/file/2018-UGA-COTTON-PRODUCTION-GUIDE-1.pdf, along with discussions of sensor-based methods, and software/apps that are valuable in fine-tuning cotton irrigation practices to maximize yields/returns while conserving water.
Therefore, it is important to note that there are other methods available to producers that may also be effective at achieving high yields while utilizing less water than this approach. This particular method illustrates very general cotton water requirements per week of development throughout the season, beginning at the first square stage.
The following describes the weekly water requirements according to the checkbook method.
Week 1 of squaring (7-8 leaf cotton):                      0.75-1 inch per week
Week 2 of squaring:                                                0.75-1 inch per week
Week 3 of squaring:                                                0.75-1 inch per week
Week 1 of bloom (55-60 days after planting):         1 inch per week
Week 2 of bloom:                                                    1.5 inches per week
Week 3 of bloom:                                                     2 inches per week
Week 4 of bloom:                                                     2 inches per week
Week 5 of bloom:                                                     1.5 inches per week
Week 6 of bloom:                                                     1.5 inches per week
Week 7 of bloom:                                                     1 inch per week
Week 8 of bloom:                                                     1 inch per week
These are general rates that can be adjusted once you gain some experience irrigating on your farm and your soils. With these general rates in mind, the following are a few points based on my experience with agronomic irrigation research with this and other irrigation methods during my time in Georgia that could help you optimize your irrigation program:
Notice that this method begins when visible squares appear (7-8 leaf cotton). Occasionally, irrigation may be needed prior to squaring during periods of extreme heat or drought or if some other factor adversely affects plant growth (herbicide injury, nematodes, etc), however irrigating prior to squaring is rarely needed.
Also, the length of the squaring period can range from 3 to 4 weeks depending on heat unit accumulation and current growth rate, therefore it is important to observe exactly when blooming begins so that weekly rates can be adjusted accordingly.
(EDITOR'S NOTE: There's more to this article at the NC State Cotton Website.)

About the Author(s)
Subscribe to receive top agriculture news
Be informed daily with these free e-newsletters
You May Also Like
---