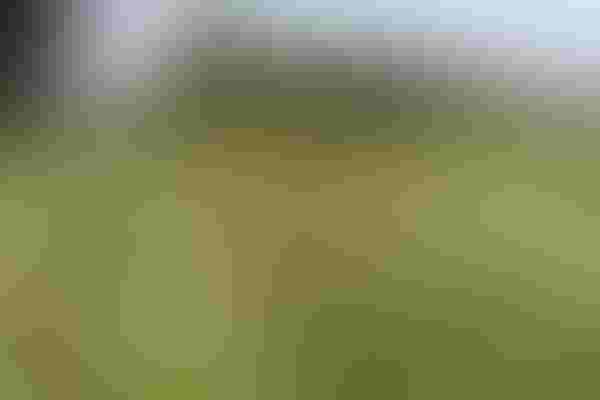 Before you run that combine through every acre of your fields, I'd highly recommend reading "Resistant Palmer amaranth hits the Midwest." This weed is a game changer, and if left unchecked without multiple herbicide modes of control, you can literally lose a field in three years' time.
University of Illinois weed scientist Aaron Hager calls it Satan, and he's only half joking. That's a strong word for this super aggressive pigweed, Palmer amaranth, but that is the extreme level of seriousness or danger that this fast and prolific weed possesses. In fact when I spoke with Hager during the Farm Progress Show, he shared a story from University of Arkansas Weed Scientist Jason Norsworthy about an 8,000-acre Arkansas farmer who didn't have time to scout and ignored signs and warnings about the weed. By the time Palmer had become entrenched in his fields, he didn't have the capital to invest in other weed control technologies, and he lost his farm.
Like what you're reading? Subscribe to CSD Extra and get the latest news right to your inbox!
Bottom line during harvest: 1.) If you spot even one Palmer plant - do NOT mechanically harvest it (take photo and save a leaf for I.D., then put in plastic bag and burn them. 2.) Flag or GPS-mark this area for intense scouting. 3.) Leave that area untilled. Even if you don't find them, begin herbicide practices listed in the story to help keep this weed away.
Awards for CSD
We don't publish content in this magazine or on csdigest.com to win awards, we do it to help you find the most efficient applied science methods that boost yields and profits with reduced input costs, reduced erosion and improved soil health for sustainable farming. However, it was nice to be recognized during our recent American Agricultural Editors' Association meeting.
Corn+Soybean Digest editorial staff captured four magazine design awards, a writing award for the story "Don't let rootworms win", best mobile app award for Extreme Beans (http://bit.ly/ZlVwE9 for iPhones and http://bit.ly/15b3ljO for Android), and two photo awards that included the prestigious photo of the year award now at the top of our Facebook page. While e appreciate the kudos from this very competitive contest, they don't hold a candle to calls and notes of appreciation from you on a story well done.
I sincerely thank you for reading, for viewing more valuable content on csdigest.com, for subscribing to our newsletters, and for being willing to Think Different.
Kurt
Editor
About the Author(s)
Subscribe to receive top agriculture news
Be informed daily with these free e-newsletters
You May Also Like
---