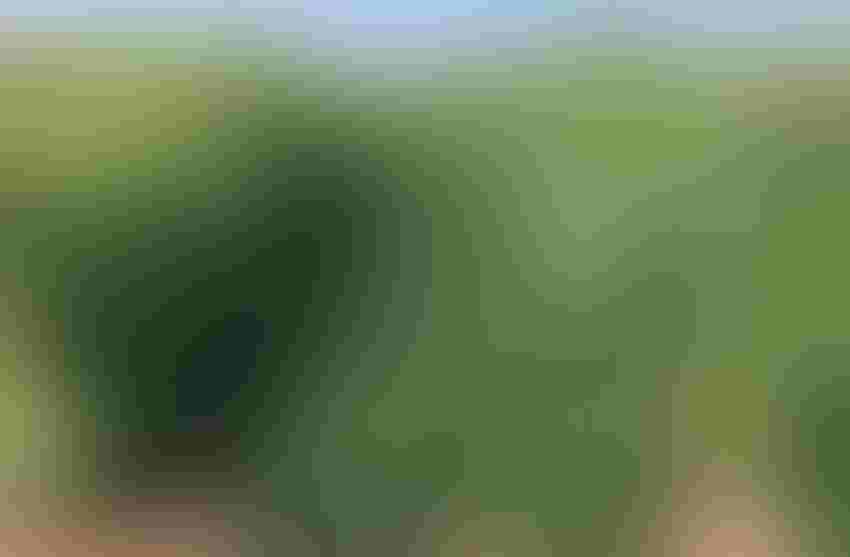 Starting clean, narrower row spacing, multiple residuals and timely POST applications are some of the keys to the most successful weed control programs for any crop.
Eric Prostko
I recently became the grandfather of two precious girls. It has reminded me of all the bedtime stories that I used to read to my three children when they were young.  One of the Prostko favorites was Bradley and The Rhyming Contest by Todd A. Grazier.  I will not go into detail but a line from this book has remained with me (and I hope my kids) for more than 30-plus years. "Don't try to be better than others you see, just be the best that you can be."
I consider it one of my many duties to make sure that you are being the best that you can be in managing weeds on your farm.  With that goal, here are my top 10 tips for improving your weed control programs in 2021:
Read and follow all herbicide label directions.  Sounds elementary and preachy but a label took 11+ years to write at a cost of over $286 million dollars.  Thus, it is probably worth at least 10 minutes of your time. Although, they are not always easy to read, herbicide labels provide you with the most important do's and don'ts.

Start clean using a combination of cover crops, tillage and herbicides.  If you fail to start clean, you will likely fail in your war against weeds. 

When possible and crop appropriate, plant in narrower rows.  A previous review of row spacing effects on weed management in soybean suggested that the use of narrow rows (< 30") resulted in better late-season weed control in 64% of the cases studied.

Use the labeled rate of all herbicides. Below-labeled rates may result in reduced weed control and contribute to the evolution of herbicide resistance when control is in incomplete.  Above-labeled rates can result in increased crop injury and carryover potential.

Use residual herbicides at planting and postemergence.  One of the most effective ways to control any weed is to prevent it from emerging.

Irrigated growers should consider watering in residual herbicides within 24 hours after application.  Dryland growers should consider applying residuals before a rainfall.  Activating moisture is crucial for the success of all residual herbicides.  As one of my colleagues use to say, "If it don't rain, it don't matter!"

Be timely with postemergence herbicides.  Simply, the longer you wait to apply POST herbicides, the less control you will get.  Recent greenhouse studies with sicklepod showed 16% less control with Cadre (imazapic) when applied at a 6" height compared to 3" height. 

Reduce spray boom heights as much as practical. You will get better drift protection and coverage with lower boom heights.  A UGA trial conducted in 2020 indicated that spray coverage was reduced by 50% when herbicides were applied with a 6' boom height in comparison to a 2' boom height.

Avoid tank-mixtures that reduce weed control (i.e. antagonism).  For example, tank-mixing Select (clethodim) or Poast (sethoxydim) with Cadre can result in a 10-25% reduction in grass control.  In this case, it would be more effective to apply the grass herbicide first then wait three days before applying the Cadre.

Periodically get your spray water tested for pH (acidity-alkalinity) and hardness (Ca, Fe, K, Mg, and Na).  Knowing these two different and important water quality parameters will help guide you in the need (or not) for additional adjuvants.
I fully realize every grower has the best intentions for managing weeds on their farm.  Sometimes Mother Nature or other evil forces get in the way of those intentions.  Thus, do what you can with these Top 10 tips. I am very hopeful that you will "be the best that you can be" when managing weeds in 2021. 
As always, good weed hunting!
Subscribe to receive top agriculture news
Be informed daily with these free e-newsletters
You May Also Like
---