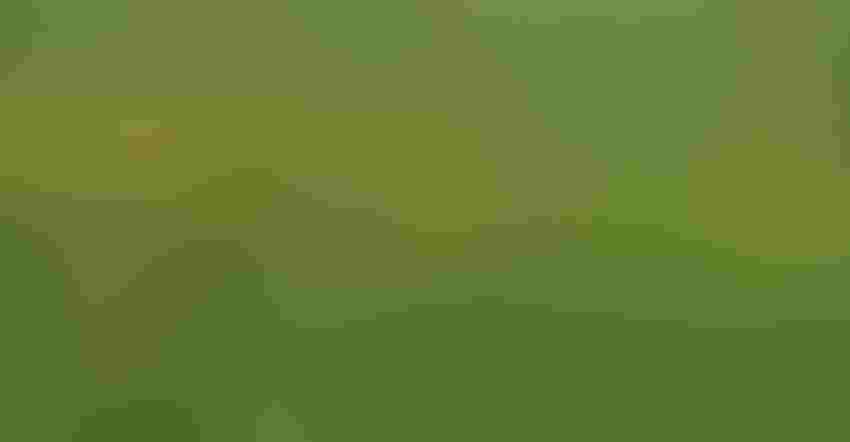 TOO MANY WEEDS: Each waterhemp and pigweed in this population can produce thousands of seeds. Once in the seed bank, it spells weed control problems for a long time to come.
Photos by Tom J. Bechman
What should you do if harvest is approaching and you have soybean fields with weeds popping through? Or maybe they popped through earlier and are now towering above the soybean canopy.
Is hand-weeding or destroying seed heads so they don't go to seed out of the question?
"We're to the point where you need to do the little things with a weed like waterhemp to prevent problems next year and the year after that one," says Bill Johnson, Purdue University Extension weed control specialist. "You still need a good strategy for chemical control, but you've got to do cultural things too. This weed is far too tough to think you can control it with herbicides alone."
If you think you need to improve your control strategy against this weed or any weed, where do you start?
"The big hammer today are still herbicides," Johnson says. "You need a program which includes residual herbicides with good activity on your key weeds, including waterhemp.
"When you think about post applications, plan to come back when weeds are small. People tend to underestimate weed size. Be sure you know what a 2-inch and a 4-inch weed look like. Pay attention to label guidelines for what size of weed the product will control. Especially with waterhemp, the smaller you can spray weeds, the better."
When you're making the postemergence application, layer residual herbicides back into the mix as well, he says.
"Many tough weeds continue to germinate during the season, and adding more residual herbicide will help control those that would otherwise germinate later," Johnson says.
Escapes still produce seed
What happens when a weed is stunted by chemicals but not killed? Often, it regrows. And if it's a waterhemp or pigweed plant, it can still produce thousands of seeds for the seed bank.
"You want to make sure you're using full rates of residual and post herbicides, and applying post on small weeds," Johnson says. "You don't want weeds regrowing and adding to your problems by producing seeds for coming years."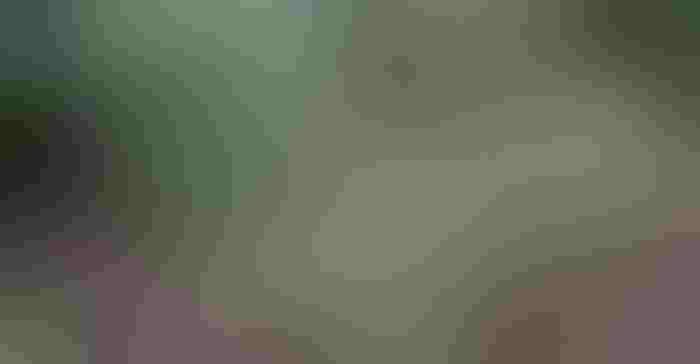 If you see multiple waterhemp weed escapes, you may want to investigate. Was there some reason why herbicides didn't control it? Did you skimp on rates or not add a surfactant at the right rate? Did weather conditions go against weed control? Or is it possible that the weed is developing resistance to one or more herbicides?
"We already assume that most waterhemp populations in the Midwest are resistant to ALS, PPO inhibitor and glyphosate herbicides," Johnson says, "That leaves 2,4-D [Enlist], glufosinate [Liberty] and dicamba [Xtend] for soybeans with resistance traits to one or more chemistries."
What's concerning, he notes, is that dicamba resistance is already showing up in some waterhemp populations in Illinois and Indiana. Several universities, including Purdue, are also screening suspected waterhemp populations for 2,4-D and glufosinate resistance.
"Should resistance to those products become widespread, we're looking at hand-weeding crews and cultivating," Johnson says. "That's what's at stake. It's important to control these weeds in every way you can today."
Little things
Controlling waterhemp plants that germinate and grow in fence rows or grass waterways is one of the "little things" Johnson sees as "must-do's" if you want to keep this weed under control. "Take them out, and make sure they don't reproduce," he says.
One plant of the pigweed species can produce thousands, if not hundreds of thousands, of seeds annually. And plants that escape complete control by herbicides and regrow can also produce seeds. Preventing that from happening is crucial, he says.
"One big way weeds like waterhemp spread occurs when you drag seeds from one field to another with tillage or harvesting equipment," Johnson says. "It's worth the effort to make sure weed seed isn't hitchhiking a ride to another field."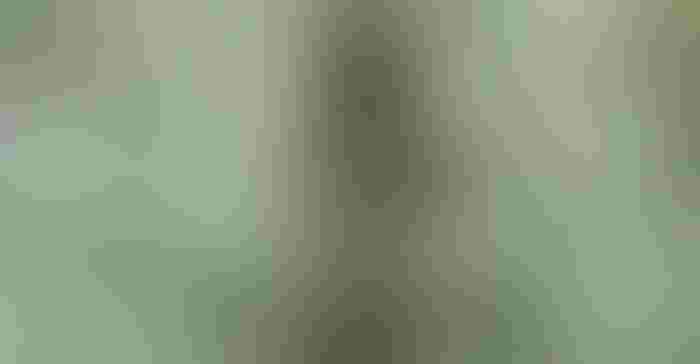 Simple things like not leaving gaps between soybean rows help prevent late-season germination. For example, if a planter row malfunctions and you have a gap, weeds likely will pop up there later in the season.
"When the canopy isn't closed, weed seeds can germinate," Johnson says. "It's a small thing, but it doesn't take many weed plants to add tons of seed to the seed bank."
About the Author(s)
Subscribe to receive top agriculture news
Be informed daily with these free e-newsletters
You May Also Like
---