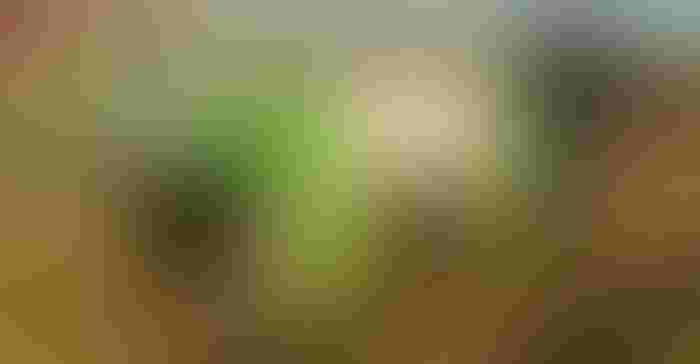 Naïo Technologies boasts the largest fleet of agricultural robots in the world.Todd Fitchette
The fictional cartoon character George Jetson had Rosie the Robot for household chores. U.S. farmers today have robots and automated technology that can help them remove weeds without the need for a costly hand crew or toxic herbicides.
Desert producer growers recently saw demonstrations of available and prototype technologies at the University of Arizona's research farm in Yuma, Ariz. Companies including Naïo Technologies, FarmWise, K.U.L.T., Stout AgTech, Padma Agrobotics and agtech Logic demonstrated products that are currently on the market for commercial use or are prototypes of machines intended for future release.
Naïo Technologies offers a true robot that is capable of unattended performance in the field. The machines are available as a service from Naïo to growers in Arizona and California.
Hunter Torres, regional manager with Naïo says the machines can operate in a variety of vegetable crops in up to 88-inch beds.
What sets the machines apart from competitors is their battery-powered operation. Machines are charged, much like an all-electric automobile, and can run up to 10 hours per day. Ingrid Sarlandie, US chief operating officer for Naïo says it's the most environmentally friendly such machine on the market because it does not use fossil fuel to power the unit.
In similar manner, FarmWise is a service-based company that provides machines to growers to control weeds in their produce fields without the use of chemical herbicides.
Ben Palone is the senior product manager with FarmWise. Growers can employ FarmWise services to remove weeds from their produce fields in a far more cost-effective manner than the large crews employed by farm labor contractors.
"We tag and identify the crops that we want to keep," Palone said in describing how the technology determines weeds versus crops.
Palone also said that growers have reported additional benefits of the automated technology that aids in aeration of the soil as the small knives remove weeds.
FarmWise was featured previously on Farm Progress' sites.
Stout Agtech sells a Smart Cultivator that can process 1-2 acres per hour with a solo tractor operator. The self-tuning AI vision system runs off a PTO and can be adjusted for various row configurations.
The Smart Cultivator can work in celery, romaine, and iceberg lettuce, broccoli, chard, kale, and cauliflower, according to Sal Esponiza, operations manager with Stout Industrial Technology.
One feature of the Stout machine is its ability to work in challenging settings, such as Tanimura & Antle's artisan lettuce, which includes red and green varieties grown next to each other.
K.U.L.T. Cultivation Solutions offers camera-guided weeding technology that is pulled by a tractor. Machines can be configured according to the grower's requirements
Aside from the reduced labor requirements of the various technologies now available to growers, many of these machines do so without the need for chemical herbicides, an added cost and environmental benefit.
About the Author(s)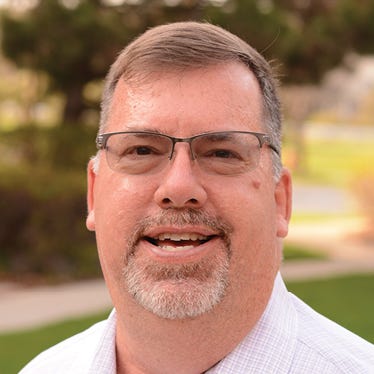 Associate Editor, Western Farm Press
Todd Fitchette, associate editor with Western Farm Press, spent much of his journalism career covering agriculture in California and the western United States. Aside from reporting about issues related to farm production, environmental regulations and legislative matters, he has extensive experience covering the dairy industry, western water issues and politics. His journalistic experience includes local daily and weekly newspapers, where he was recognized early in his career as an award-winning news photographer.
Fitchette is US Army veteran and a graduate of California State University, Chico. 
Subscribe to receive top agriculture news
Be informed daily with these free e-newsletters
You May Also Like
---