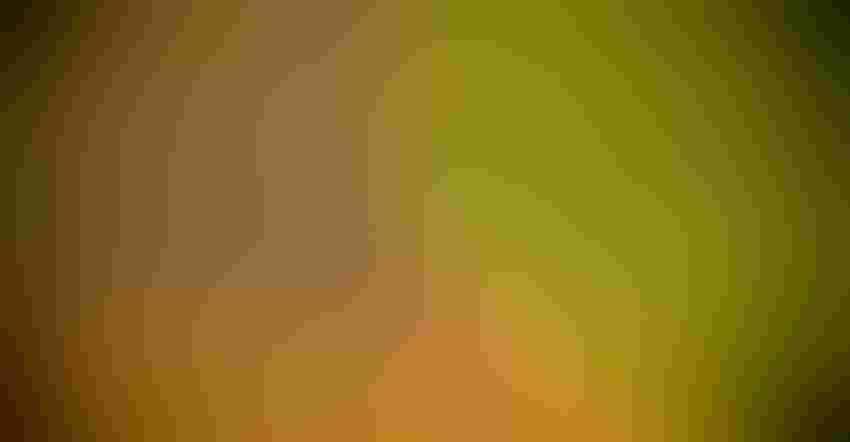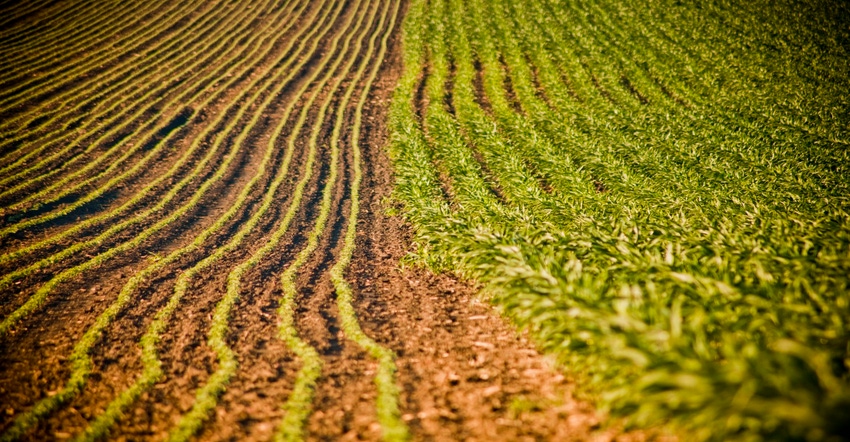 Submitted by Corteva Agriscience
Stress. It's not healthy for you or your crops. And when your crops are under stressors like excess heat and drought your yield potential suffers.
At Corteva Agriscience, it's our job to bring you solutions that can bring relief to your fields. That's why we're introducing Sosdia™ Stress abiotic stress mitigator, a biological that helps row crops thrive under environmentally challenging conditions to maximize yield potential.
I'd like to answer some frequently asked questions about Sosdia Stress to help you decide whether this solution is right for your farm.
Q: What is Sosdia™ Stress Abiotic Stress Mitigator?
A: As previously mentioned, Sosdia™ Stress abiotic stress mitigator protects crops from environmentally stressful conditions like heat, drought, excess salinity and excess sunlight. It's a biological product that helps neutralize crop reaction to those abiotic, environmental stressors. The product's ingredients support plant productivity and help crops optimize yield potential.
Q: How Does Sosdia Stress work?
A: Sosdia Stress contains naturally-occurring ingredients like proline and potassium, which help crops react to stress more similarly to plants with higher levels of osmolytes. Osmolytes are a naturally-occurring compound that protect cell integrity, water balance and metabolism during stress. Plants like cacti, for example, have naturally high levels of osmolytes. Sosdia Stress helps row crops react to abiotic stressors more similarly to cacti.
In addition, Sosdia Stress maximizes the conversion of water into crop biomass and protects plant proteins and cell membranes, preserving energy for growth instead of stress repair response.
Q: How Will Sosdia Stress Benefit Farmers?
A: With unpredictable weather, Sosdia Stress can ease farmer worries about challenging environmental conditions like drought and excess heat. Farmers who rely on irrigation can use Sosdia Stress to better manage their water usage, making this an environmentally friendly, sustainable solution. Ultimately, this solution can help farmers get the best possible yield potential even during times of abiotic stress, leading to a better overall ROI.
Q: What Crops Can Sosdia Stress Be Used With?
A: Sosdia™ Stress abiotic stress mitigator works with a variety of row crops including corn, soybeans and wheat.
Q: How Do You Apply Sosdia Stress?
A: Optimal application timing in most crops is at the reproductive growth stage, although product benefits may be gained any time during active plant growth.
Sosdia Stress is foliar-applied using a standard applicator. No special equipment is required. It's also important to note, you can apply with fungicides, Insecticides and herbicides without causing issue to the Sosdia Stress. 
Q: Can Sosdia StressBe Applied With Other Solutions?
A: Sosdia Stress is tank-mix compatible with most herbicides, fungicides, insecticides and foliar nutritionals. If mixing with chemical and it passes a jar test, then it's considered compatible.
Q: How Do You Store Sosdia Stress?
A: Sosdia Stress has a two-year shelf life and can be stored at temperatures anywhere between 39 and 100 F. Keep in the original container and store upright in a cool, dry, place away from sunlight, heat, and extreme conditions.
Q: How Can I Buy Sosdia Stress?
A: A limited supply of Sosdia Stress is available for purchase during the 2022 growing season. It will be widely available in 2023. You can talk to your local ag retailer or Corteva territory manager and visit the product website on Corteva.us to learn more.
Q: What Other Biological Products Does Corteva Offer?
A: In addition to Sosdia™ Stress abiotic stress mitigator, the following products are available: Utrisha™ N nutrient efficiency optimizer, Hearken™ biological insecticide and Bexfond™ biological fungicide.
Corteva is working to bring a robust pipeline of biological solutions to the market over the next several years to continue to meet the evolving needs of farmers.
LEGALS: ™ ® Trademarks of Corteva Agriscience and its affiliated companies. Bexfond™, Hearken™, Sosdia™ Stress, Sosdia™ Stress Plus and Utrisha™ N are not registered for sale or use in all states. Contact your state pesticide regulatory agency to determine if a product is registered for sale or use in your state. Always read and follow label directions. ©2022 Corteva.
About the Author(s)
Subscribe to receive top agriculture news
Be informed daily with these free e-newsletters
You May Also Like
---