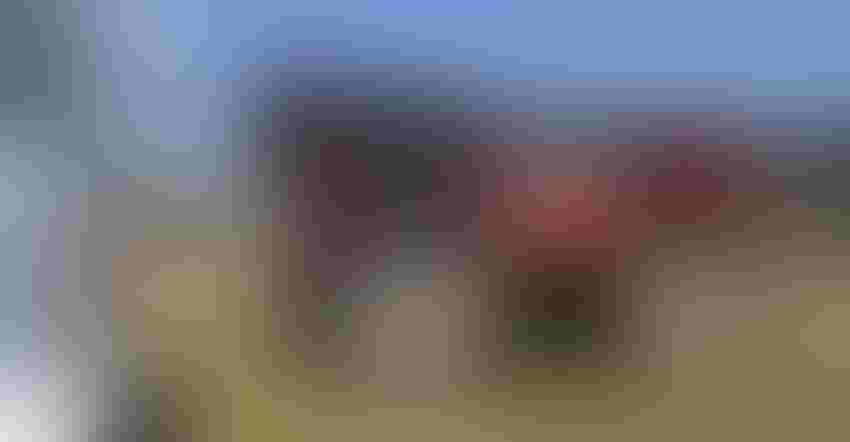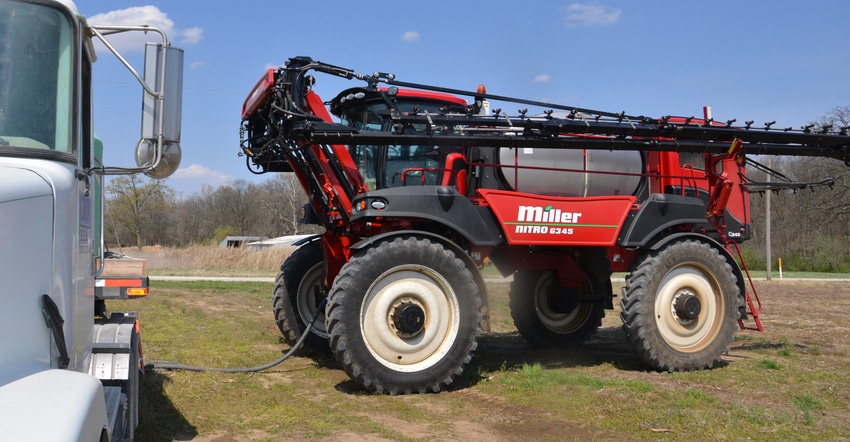 HERBICIDE SELECTION: Your herbicide choices could be different this year due to supply issues.
Tom J. Bechman
Before there were Roundup Ready crops, farmers still controlled weeds. How did they do it? They used an old-fashioned approach: check herbicide tables for effective herbicides against various weeds, determine the worst weeds in each field and settle on herbicides best suited for controlling the target weeds.
"We are recommending farmers consider that strategy again in 2022," says Bill Johnson, Purdue University Extension weed control specialist. "Glyphosate is still a valuable herbicide, even though many weeds have glyphosate resistance, and now we have glusfosinate, active ingredient in Liberty. We also have dicamba-tolerant and 2,4-D-tolerant soybeans.
"However, this year glyphosate and glufosinate will likely be hardest to get due to supply chain issues. So, it's important to identify alternative herbicides which could control weeds. That will allow you to make the best use of the glyphosate and glufosinate you can get."
Weed control reference
The most complete reference for determining how specialists rate various herbicides on key weeds is the 2022 Ohio, Indiana and Illinois Weed Control Guide. This 232-page booklet is based upon recommendations of Extension weed control specialists in all three states. Individual hard copies are $18 each.
"Suppose you want to build a herbicide program for corn," Johnson begins. "First, know your toughest two or three broadleaf and grass weeds in each field. Then go to herbicide tables in the corn section. You will find numerical ratings for weed control.
"Make lists of herbicides that would work for your grasses and broadleaves. Also list those that are fairly good on both. Work with your dealer to see which herbicides are available, and build a herbicide program. Make sure the herbicides you wind up with cover the spectrum in each field."
Once herbicides are tentatively selected, tweak your approach. For example, if Impact Z is a choice because it works on both grasses and broadleaves in the field, consider adding atrazine to ensure good control, Johnson adds.
Other herbicide considerations
Herbicide companies provide labels for a reason. It's important to pay attention to the fine print, Johnson says. Here are additional considerations that could help achieve better weed control and minimize potential issues:
Possible herbicide sensitivity. Let your seed dealer know which herbicides you're using with each hybrid. Some hybrids are more sensitive to certain chemistries than others, Johnson says. Ask about sensitivity to groups 2, 4 and 27 herbicides.
Product availability. Make sure you can get enough of each herbicide.
Compatibility. You don't want to find out after the fact that herbicides and adjuvants you plan to use don't play nice together. Check labels and work with your retailer in advance.
Adjuvants. Make sure you know which adjuvants are recommended with each product. Make sure you can acquire them and that they fit with your system.
Notes for ALS grass herbicides. These herbicides include nicosulfuron, Steadfast Q, Revulin Q, Resolve Q and Northstar. "Not applying beyond the cutoff growth stage for corn listed on the label is important," Johnson says. "If they're applied too late, you can cause kernel abortion. Some hybrids are very sensitive."
The cutoff for most is V6, but it's V5 for Revulin Q. Check labels closely. Also, realize these products work slower than glyphosate. In addition, there is ALS-resistant foxtail, johnsongrass and perhaps shattercane. ALS herbicides often miss crabgrass.
Subscribe to receive top agriculture news
Be informed daily with these free e-newsletters
You May Also Like
---