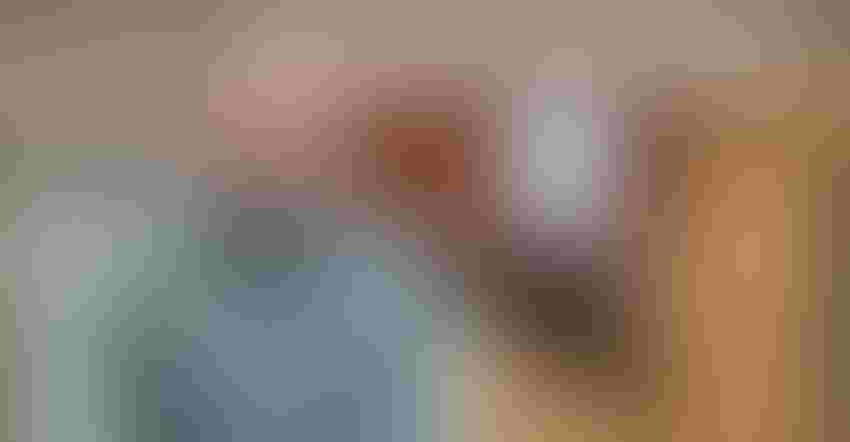 Oklahoma State University Weed Scientist Todd Baughman has always discussed the importance of developing a weed management program, but he says with the high input costs and limited supply, having a plan has never been so important.
Shelley E. Huguley
When it comes to weed management in 2022, preplanning is key says Oklahoma State University Weed Scientist Todd Baughman.
High input costs and concerns of herbicide availability, have Baughman urging producers to prepare now for how they're going to handle potential shortages this summer.
"Start pricing stuff now and say if we don't want to spend that money, then how are we going to make our weed control program work," Baughman says at the recent Oklahoma Peanut Expo, Weatherford.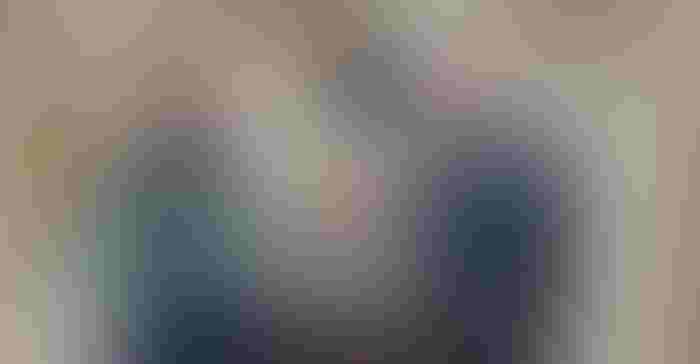 Oklahoma State University Weed Scientist Todd Baughman, left, visits with Chickasha peanut producer Art Kell, at the 2022 Oklahoma Peanut Expo. Baughman discussed weed management at the conference.  (Photo by Shelley E. Huguley)
"A big deal this year is preplanning. Where we've been able to react a little more in the past, if you can't get a product or it's priced out of what you're wanting to spend, it's not going to be an option like in the past."
Baughman recommends a strong residual program upfront. "That's going to benefit us in a lot of ways. It's going to help us from a herbicide-resistance management standpoint and it sets up our post-treatments to work better."
Plus, if a herbicide is in short supply or if an adjustment needs to be made and timing is critical, something like a Cobra-type product, is going to make those timings work better, he says. "Those weeds are going to be smaller and they're going to give us a bit larger window to get it out with that post-application. So, that's a big thing."
No matter the crop, whether cotton, peanuts, soybeans or corn, Baughman says beginning the season with a good program is beneficial. "While those (residual) products have increased in price, it doesn't appear they've increased in price as much as some of our post options and the availability seems better."
Baughman admits he's has recommended this type of weed management for years, but this year, he says it's going to be even more critical.
See, Not too late to manage wheat
"I do know some producers are concerned with the dry weather and how some of those residual products work, but realistically, even in a dry year, we see some benefits out of those residuals. There's been years, and I'm hoping it's not a 2012 again, but we saw some instances where we didn't have to come back with a post-treatment where we had a good residual upfront," Baughman says. "That also keeps weeds from being a problem in the future years."
Peanuts
As peanut growers push the yields, Baughman says to make a profit, they've got to have a complete weed control program. "There's not a one-shot-fits-all. It starts from preplant all the way through post-emergence. It's got to be a program based on the weeds you have and the farm you have, and it's got to start at planting and go all the way through."
Subscribe to receive top agriculture news
Be informed daily with these free e-newsletters
You May Also Like
---