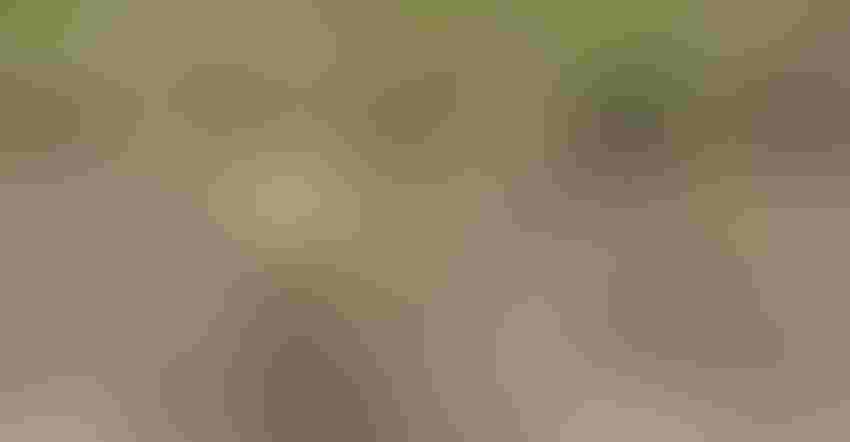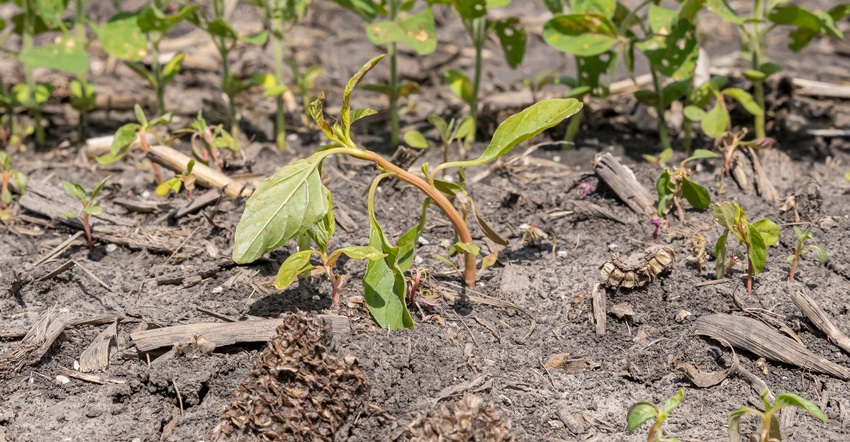 ON THE LOOKOUT: During the growing season, producers should be scouting regularly for noxious weeds, including marestail and waterhemp.
JJ Gouin/Getty Images
Experts and agronomists can agree that getting on top of your field's weeds at the beginning of spring planting will help manage weeds throughout the growing season.
Joe Ikley, Extension weed specialist at North Dakota State University, says, "If you're expecting a lot of those different weed species in your fields, than you're going to want to start with a preemergence herbicide — something with a relatively broad spectrum to cover broadleaf and grass weeds."
The next step is to scout fields within three or four weeks after applying the preemergence to see what types of weeds appear, he says.
Weeds to watch
Ikley says one of his top concerns for the upcoming year is waterhemp. "Specifically, in our prevent plant acres, waterhemp thrives in those field conditions."
How prevent-plant acres were managed in the 2019 and 2020 can affect what type of weed scenario to expect this growing season. "You might go out and check those fields, and really be looking at a lot of weeds, because the only thing that has been growing there the past couple years has been weeds, and they produce a lot of seed," he says.
Waterhemp and marestail are two glyphosate-resistant weeds that producers should be on the lookout for in 2021, as they are problematic weeds that especially thrive in wet soils. "If you dealt with your weeds timely and pretty well during prevent plant, you should be able to treat that field like any other year, depending on how you typically manage your fields," Ikley says.
Management tactics
While tillage can be used as a weed control tactic, Ikley says there are options to still build soil health while controlling weeds. "Using tillage for weed control, you have to get very aggressive with it, using a heavier piece of machinery that is actually mechanically killing weeds. You might consider hitting it with your herbicide program first and then following up with lighter tillage just before planting."
He adds that using an application of glyphosate can be a cost-effective way to manage a large amount of the weed species present in the Dakotas.
"It's where we get those tougher weeds that we want to be on top of our identification game," Ikley says. "If we don't know what we're getting into during  preemergence, that's OK. But postemergence, we want to have a good herbicide program to cover our bases."
Producers can save money by not skimping on herbicide application if weeds begin to get out of control. Having consistent weed control year in and year out can aid producers in having lower total costs to manage their prevent-plant acres.
To find more information on how to better manage your weeds, check out NDSU's weed science site.
Subscribe to receive top agriculture news
Be informed daily with these free e-newsletters
You May Also Like
---