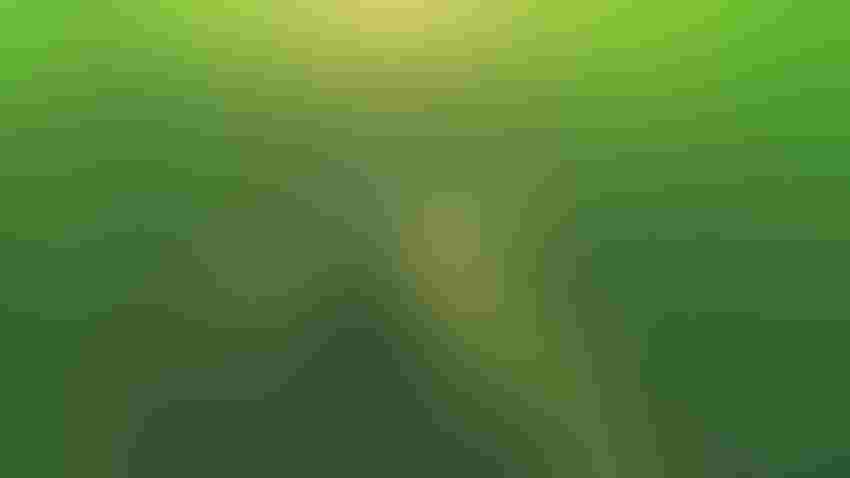 MANAGE PROPERLY: Adjuvants, buffer zones, water volumes and biological products all play a role in meeting weed control goals for the growing season.
moiseXVII /Getty Images
by Bridgette Readel
Even though we're well into the spring season, I write this with melting snow lingering. As a result, I'd say #plant2023 is smidge behind. Still, now is the time to decide what you can do to put your weed control in the top performance category.
Quality adjuvants are critical to your herbicide success, so let's start there. In the chaos of a delayed spring, did a soybean preemergence herbicide get forgotten in the warehouse? Weeds such as waterhemp, kochia, giant ragweed and marestail now have an advantage, as they will quickly sprout growing points if left unchecked.
Using a methylated seed oil concentrate or high-surfactant methylated oil concentrate will be critical to assisting your herbicides by opening the leaf cuticle for maximum adsorption.
You may see crop response from this tactic; don't let that worry you. Current soybean genetics are outstanding, and plants will rebound quickly. More importantly, your broadleaf weeds will now know you mean business.
Take care not to overlook the grass weeds when tank-mixing in-crop treatments. Remember to increase your grass herbicides by 50% in many cases to overcome antagonism. You've come this far, now race for the finish line!
Be sure to read label
Speaking of those tankmixes, double-check labels when it comes to buffer zones. The Environmental Protection Agency has been putting buffer zones in the spotlight over the last few months. When tank-mixing pesticides, the variance in buffer spaces can be anywhere from zero to 25 to 500 feet. Know the limitations for products in your tank.
We need to follow the most restrictive buffer zone for the combination of products, and that can be a lot greater distance than you expect. As the ongoing debate over Waters of the United States continues, the definition of what bodies of water need a buffer zone can differ. Don't ignore the concern, and follow both legal and label rules for each applied product.
North Dakota State University Extension shared over the winter that Group 14 mode of actions have tested positive for resistance in kochia. What's your backup plan? Without a new mode of action on the horizon, this is a serious question to ask your crop consultant and local agronomy retailer. Don't wait until a new product arrives on your doorstep.
Meanwhile, over in your corn or wheat crop, you should check the labels of new products for potential tankmix partner concerns. Will that change your plans for what you'll be spraying? A split application may be needed to accomplish spraying goals.
With so many new products on the market in the fungicide and biological market, there may be a new set of directions needed on applications.
Treat biologicals accordingly
Kindly remember that biological products are live organisms. Don't leave them in your spray trailer on cold nights or days over 90 degrees F, as the temperatures can damage or kill off the viability of the product.
If you had product from last year that you didn't use, was it kept in heated storage so that it's still viable?
Chlorine in your water can kill off some of the biological organisms as well, so check the label to determine if you need a de-chlorinator when using rural or city water sources for your spray mixtures. Biologicals may also be impacted by other pesticides in the tankmix. You're using this product for a yield advantage, so be sure to know what it can or can't tank-mix with in order to maximize its positive effect in the field.
Don't cheat the cheapest and best ingredient in the tank: your water volume. Yes, I just imagined the low-gallons-per-acre group roll their eyes. Plants can grow so quickly under the right conditions that the 10 gallons spray volume per acre may not be enough to cover the entire plant and its growing points.
A 9-inch waterhemp plant is not just 9 inches tall. If you take each "branch" off the waterhemp plant, laid each out and measured all of them, you'd be looking at 65 inches of plant material.
The amount of growing points on those 65 inches of plant growth will require far more than the 10 gallons you were considering. Take your spray mixtures to 15 gallons of water for better coverage while also lessening leaf burn. It may take more time, but the results are well worth it.
As your spray season rolls on, please contact the AgMafia LLC at [email protected] with your questions and insights. Additionally, please be safe during this growing season.
Readel is one-third of Ag Mafia LLC and writes from Hunter, N.D.
Subscribe to receive top agriculture news
Be informed daily with these free e-newsletters
You May Also Like
---