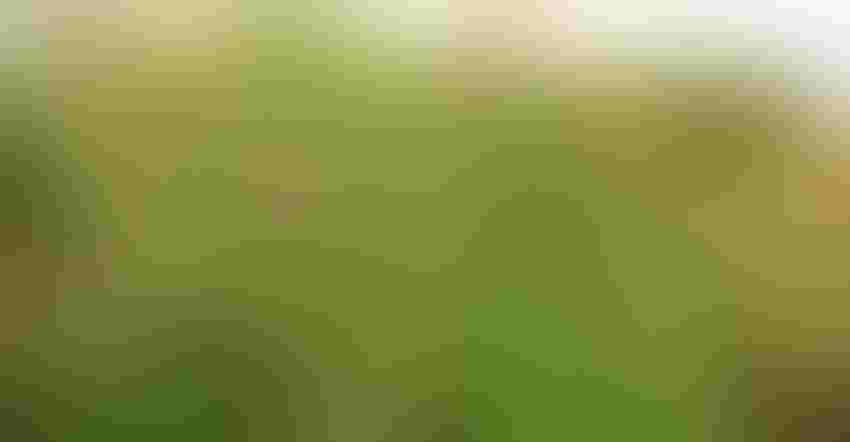 DITCH THE WEEDS: With prevented plant acres, ditch weeds will be blowing seed into empty fields. Aaron Hager, U of I weed scientist, says farmers should fight the growing weed seed bank to help future growing seasons.
While farmers aren't required to manage weeds on acreage tied to prevented planting insurance claims, University of Illinois weed scientist Aaron Hager says those who do will reap rewards for years to come.
The adage "one year's seedling equals seven years weeding" holds true for the farmer who's able to prevent weeds from adding to the soil seed bank. Hager says herbicide-resistant populations of waterhemp will otherwise grow larger and unrulier; nuisances ranging from cockleburs to velvetleaf will streak fields with staggered time bombs.
"There are even certain species whose seed longevities in soil are much longer than seven years," Hager says. "These are weeds farmers will have to contend with for years into the future, so they're worth fighting. Regardless of the tactic or tactics, our goal on prevented plant acres is to not allow any weed seed production at the end of the year."
To accomplish this goal, he has four tactics that are low-cost and effective: tilling, mowing, applying herbicides and using cover crops.
1. Tilling. Disturbing soil is a tried-and-true way of crushing weeds before they go to seed, but one pass often isn't enough, especially for waterhemp that emerges late into the season. A second pass is an option, though Hager notes if it's done too early, winter annual weed growth will still occur post-disturbance and require further maintenance.
When asked about using a roller harrow for seedbed tillage, he says the technique would likely be less effective at controlling weeds than tilling or mowing alone, but it could work well when used in conjunction with one of those options.
2. Mowing. For farmers wanting to keep soil disturbance to a minimum in the fall with one tillage pass, they can increase the effectiveness of that pass by first mowing, Hager says. Mowing also helps after tilling.
"Let's say the summer annual weeds get away from you after you till," he adds. "Depending on what they are, mowing might be sufficient to control the weeds, if you don't want to disturb that soil again and leave it bare for the fall."
3. Applying herbicides. Hager says nonresidual herbicides control many summer annual weed species, but miss any plants that are resistant. That's why he recommends combining glyphosate with another effective herbicide to have more consistent control of emerged waterhemp, marestail and giant ragweed than glyphosate would have alone.
"One thing that helps residual herbicide is that once your crop is large enough to develop a good canopy and shade between the rows, that keeps a lot of the weeds out — it's not necessarily the residual herbicide that's doing it the whole entire year," Hager says. "That's why residuals aren't going to be effective for your prevented plant plans."
4. Use cover crops. Cover crops are effective at fighting summer annual weed species, especially when they're drilled, as the high population makes emergence of competing weeds less likely than when seed is flown on and spottier.
Overwintering cover crops such as cereal rye offer living biomass to fight winter annuals, but cover crops that are planted earlier to help control summer weeds and that die off by the first frost also have a lingering effect.
"Any vegetation, if it grows all year and dies in that first frost, is probably going to have a fairly robust amount of cover, and that may be enough right there to keep some of the winter annual weeds down," Hager concludes. "They may not be able to emerge through that thick vegetation. You're basically growing mulch."
Subscribe to receive top agriculture news
Be informed daily with these free e-newsletters
You May Also Like
---