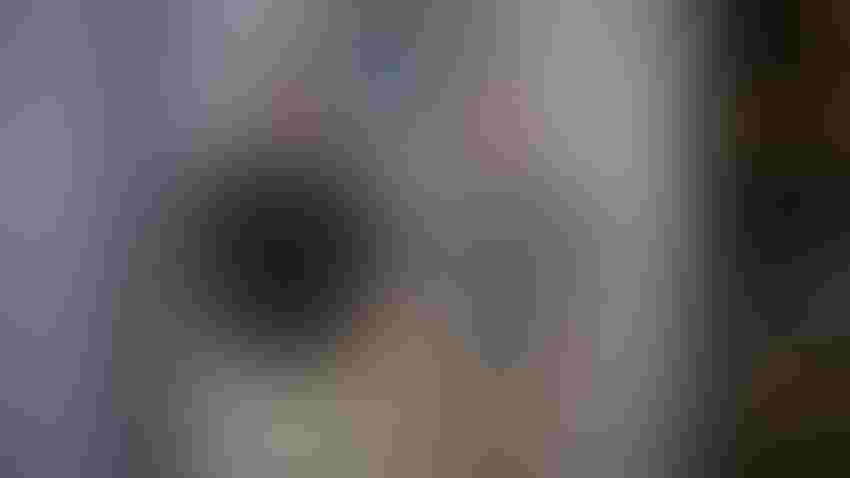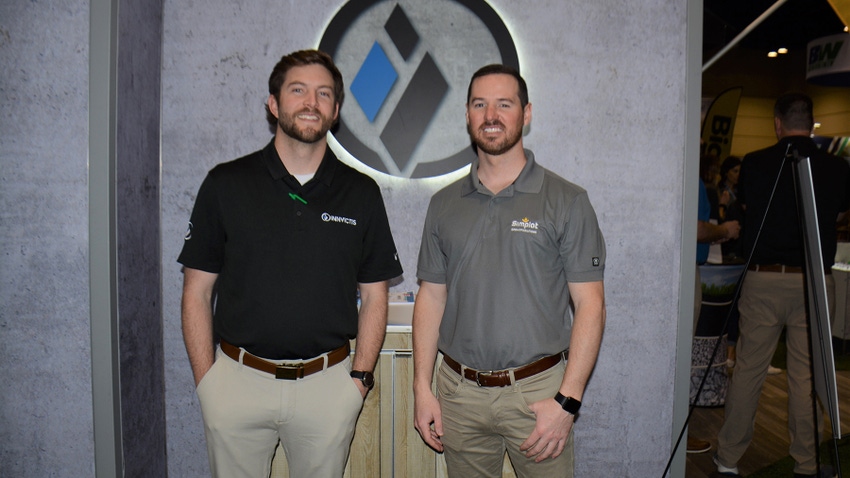 Justin Greer, left, and Nick Dame, both with Innvictis Crop Care, were at Commodity Classic in Orlando March 8 to 11 to discuss the value of adjuvants in tank mixes
John Hart
At a Glance
There are more than 20 different types of adjuvants on the market.
Farmers understand the value of adjuvants to improve the efficiency of pesticides in a tank mix, but the challenge remains on deciding what adjuvant to use.
It certainly is a daunting task with more than 20 different types on the market, including surfactants, oils, compatibility agents, buffering and conditioning agents, defoaming agents, deposition agents, drift control agents, and thickeners. Farmers know they need to do their homework to decide which kind is right for their situation.
At Commodity Classic in Orlando March 8 to 11, representatives from Innvictis Crop Care were on hand to answer questions and provide guidance on the use of adjuvants to improve the overall effectiveness of tank mixes. At Commodity Classic, Innvictis debuted Innterro, its newest adjuvant technology, that will be available for the 2023 growing season. Innvictis is a subsidiary of the Boise, Idaho-based Simplot Grower Solutions.
Justin Greer, national marketing manager for Innvictis. explains that adjuvants are needed because water isn't a great carrier for pesticides and other crop protection products. He says that water has a high surface tension and doesn't stick to the leaf surface of plants, but notes that the solvent properties of an adjuvant help with plant penetration and compatibility.
"If you have these four- or five-way tank mixes with water-based active ingredients or oil-based active ingredients, you really want an adjuvant that gets along with both of those and helps with the compatibility of that tank mix, helping spread, penetrate, and wet out a leaf surface," Greer said.
Greer said Inntero is designed to improve adjuvant formulations at low concentrations. The new Inntero technology offers seven unique, multi-functional, full-strength adjuvants that can be applied at rates as low as one quart per 100 gallons of spray solution.
Nick Dame, director of crop care with Innvictis Crop Care, notes that adjuvants are needed because all pesticides have weaknesses, from coverage weakness to leaf penetration weakness and beyond.
"We at Innvictis sell many different active ingredients and multiple pesticide products. We always recommend that an adjuvant is paired with it to improve the efficacy of those pesticide products," he said.
Subscribe to receive top agriculture news
Be informed daily with these free e-newsletters
You May Also Like
---