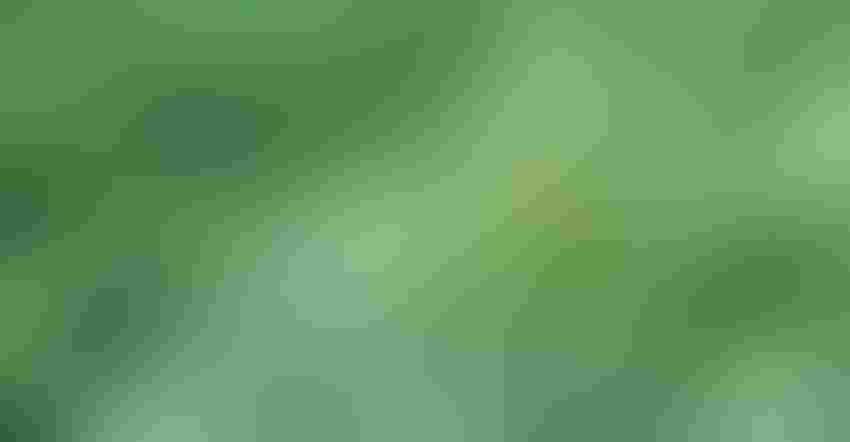 Before assuming those escaped weeds scattered around the farm are herbicide-resistant, pull some seed samples and have them screened to be sure.
Resistance is an issue for several grass and broadleaf weed species, says Jason Norsworthy, University of Arkansas Extension weed specialist, but timing, application and weather might also affect herbicide efficacy.
Norsworthy says late season and harvesttime offer good opportunities for farmers to evaluate how well a weed management program worked. "It's important to observe where weed escapes occur and to evaluate how they slipped through the control program," he says.
The tendency to assume late-season escapes might be resistant to herbicides is understandable, he adds, but before making widespread changes in herbicide selection, look at other factors, he advises.
"We want to determine what did or did not work."
Resistance screening
Screening for resistance should be part of the process. "When pigweed escapes in a robust control program, we want to get plants screened. We put a lot of pressure on pigweed with glufosinate (Liberty) and other postemergence herbicides, and as Enlist soybean acreage increases, we will add even more pressure. There are also a lot of acres where dicamba is applied both pre-emergent and postemergent."
He says the University of Arkansas screening program evaluates plants harvested by growers or consultants.
He says a screening program for rice producers is available where he evaluates approximately 200 barnyardgrass samples following field failures each year. "We screen against eight herbicides to see what works and to what we have resistance."
Data from screening help producers and consultants.
"Direct what the weed management program should look like in the coming year. Barnyardgrass, pigweed failures, and other resistance issues will continue to challenge management, and we are always trying to stay one step ahead of the weeds."
It's more than just glyphosate, he says. "Metolachlor, dinitroanilines, and ALS chemistry are not working as well as they once did because of resistance in pigweed. Glyphosate is not working for us on almost all pigweed-infested fields. We have some HPPD-resistant pigweed in corn, meaning herbicides like mesotrione (Callisto) and tembotrione (Laudis) are starting to slip."
Other concerns include what appears to be in the initial stages of pigweed resistance to glufosinate in soybeans.
"Now, producers and consultants should collect samples and send them for screening to see if failures were resistance or timing."
Norsworthy says Palmer amaranth is the most likely resistant weed Mid-South cotton and soybean farmers will see. "But that's not the only one we want to look out for. In Tennessee, for instance, they have identified glyphosate resistance in barnyardgrass, junglerice, and goosegrass. We have not seen that on our side of river. But if glyphosate is in a program with cotton or beans, we need to map escapes and screen them."
Other factors
Producers and consultants should consider other reasons for weed escapes. New herbicide technology, Norsworthy says, has required sprayer alterations. "Some spray rigs are set up for dicamba with ultra-course droplet nozzles, which do not provide the best activity with some herbicides. So, failures could result from factors other than resistance."
Norsworthy says he and University of Arkansas colleague Tom Barber are working with seed destructors integrated into the combine as well as other tactics to "prevent seed going back into the seed bank." (See https://www.farmprogress.com/weed-control/mid-south-adopt-harvest-weed-seed-control)
Other options include hand or chemical rogueing areas with problem weed infestations. "In rice, I spoke to growers this year who spot-sprayed escaped barnyardgrass with non-selective herbicide to prevent seed production by the weed."
Don't spread resistance
He says early September may be "too late to minimize seed production, but we should do whatever we can to prevent seed going into the soil.
"If resistance is responsible for escaped weed patches, when you run a combine or picker through it, you spread it. It becomes a major issue over the entire farm in a short time."
He explains that research from 2007 shows that one resistant Palmer amaranth plant escape forms a patch the following year and without control, infests the entire farm in two to three years. "We have to minimize or prevent seed production, always trying to lower the soil seedbank."
He says maps and records offer important tools to isolate problems in specific fields, so producers can address those fields and not necessarily the entire farm. "It's important to contain the problem to one or two fields, 200 acres, not 1,000 or 2,000. Doing that, we preserve utility of herbicides.
"By addressing problems early, before they spread, we maintain those herbicides in our arsenal. If we wait too late, we lose herbicides and once we lose one, we do not get it back. It's gone."
Plan B for 2021
Norsworthy says farmers, consultants and Extension advisers should look at an alternative plan for 2021 in case EPA either fails to label dicamba or makes significant changes to the label. Like several other university weed scientists, he expects EPA to approve a dicamba label.
"But we never know what will happen. We probably will get a label, but more restrictions are likely. I don't expect them to roll out the same label."
He says 2021 weed management should include a Plan A and a Plan B. Timing of the decision could be a factor as well. "If EPA does not render a decision before the election, the election outcome could have major implications on whether we get a label or not. If we do not get one before the election, I'm not certain we will get one.
"I have a lot of optimism that the agency will announce a decision prior to the election."
Regardless of that decision, Norsworthy says the crop protection industry is working on additional materials, including additives in the formulation.
"I am excited about a volatility reducing agent that I and another colleague discovered and are currently evaluating," he says. "It will not be available in the next 12 months, but in the tank with dicamba, it is extremely effective in reducing volatility. It's the best I've seen at reducing the volatility of dicamba. To say it is a potential game changer is an understatement. It's impressive."
As those possibilities unfold, farmers have a 2020 harvest to bring in and 2021 weed management program to prepare. Taking time now to observe weed issues, record or map hotspots, and evaluate potential reasons for weed escapes will provide a good starting point for next season.
Subscribe to receive top agriculture news
Be informed daily with these free e-newsletters
You May Also Like
---