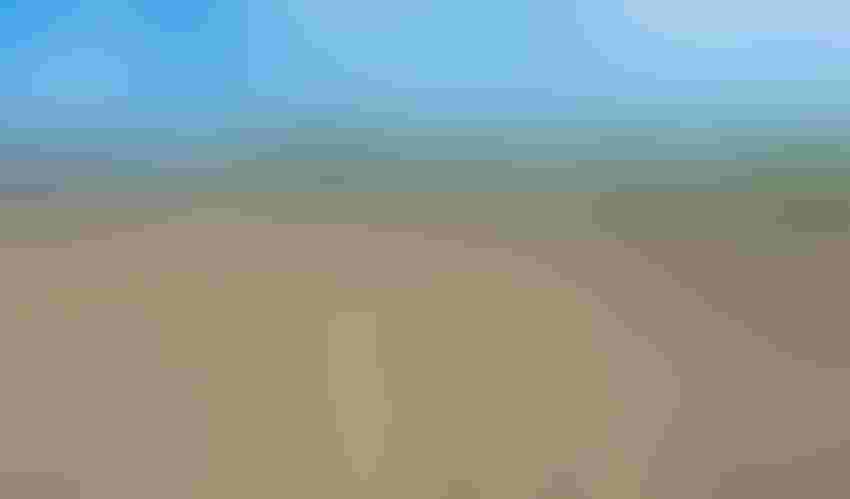 SCOUT EARLY: Scouting immediately following crop emergence should be prioritized, because there is still time to address problems that may be found, such as low stand count or crop damage.
FRAN O'LEARY
by Jordan Schuler
Scouting is a valuable tool that should be used throughout the crop growing season. Early-season scouting is a key component for maximizing yield and profitability, and is also extremely helpful in making management decisions on your farm.
Before scouting begins, there are two major management decisions that are important variables in overall crop success: variety selection and planting date. Variety selection can have implications on which herbicides you can use in your fields to manage weeds, while planting date impacts crop growth and weed competition.
Once the crop has emerged, scouting should begin to maximize the advantages that variety selection and planting date can provide. Without scouting and monitoring the crop throughout the season, those advantages can be lost. Early-season scouting following crop emergence should be prioritized, because there is still time to fix any problems that may be found, such as low stand count or crop damage. 
Though all weed species can prove to be problematic if not controlled, the issue of growing herbicide resistance has created difficulties in managing certain species. The three most common herbicide-resistant weed species in Wisconsin are giant ragweed, waterhemp and Palmer amaranth. These species are resistant to several herbicide modes of action, making herbicide decisions and weed control difficult.
Weed management tips
Here are weed management tips for mitigating herbicide resistance on your farm: 
Rotate crops. Using diverse crop rotations can provide more resistance protection. Using three or four crops and varying crop life cycles in a rotation can provide more protection than a two-crop rotation.
Always start with a clean field. To reduce weed species pressure during the growing season, it is important to always start with a clean field. A clean field minimizes resource competition between the crop and weed species present. This can be achieved with burndown treatments or tillage in conjunction with pre- and postemergence herbicides. 
Scout regularly. Scouting is important for identifying weeds, insects and diseases in the field.
Rotate pesticide usage. Rotating the pesticides used in fields is important in reducing pesticide resistance among pest populations. This is primarily an issue in weed and insect populations in field crops. Many troublesome weeds are resistant to several herbicide modes of action that can cause longer-term field issues. Identifying these weeds and responding quickly, especially before they set seed, can help reduce weed seed bank population and the chances of resistance development. 
Practice prevention. Pests moving from field to field via equipment can be an issue. Clean equipment prior to leaving a field. If there is a history of heavy pest pressure in a specific field, work in that field last to minimize transfer of pests.
Early-season scouting can be a great way to detect herbicide-resistant weeds in your fields. Here are signs you can look for to determine if you have herbicide-resistant weeds on your farm:
The weed species is labeled for control and there were no herbicide application errors. 

The environment was favorable for good herbicide performance. 

Only one species escaped control. 

The weed is healthy while other weeds of the same species died.

Respraying didn't control the weed(s).

The weed species was not controlled in the same patch in the past, and the patch is getting larger.

The weed is not controlled by different herbicides with the same site of action.

The same site of action has been used frequently. 
For more resources on field scouting or herbicide-resistance management, check out ipcm.wisc.edu, or contact your local Extension crops educator.
Schuler is the Southeast Region Outreach Extension specialist for the University of Wisconsin-Madison Nutrient and Pest Management Program.
Subscribe to receive top agriculture news
Be informed daily with these free e-newsletters
You May Also Like
---