Arizona Veg IPM: Bagrada bug, soil solarization, and weed seed germination
Arizona Veg IPM: Bagrada bug, soil solarization, and weed seed germination
Survey results on the severity of Bagrada bug infestations on direct-seeded and transplanted cole crops in 2010;Summertime is the perfect time for soil solarization in the low desert;Many variables impact the survival and germination of weed seeds which can differ from region to region.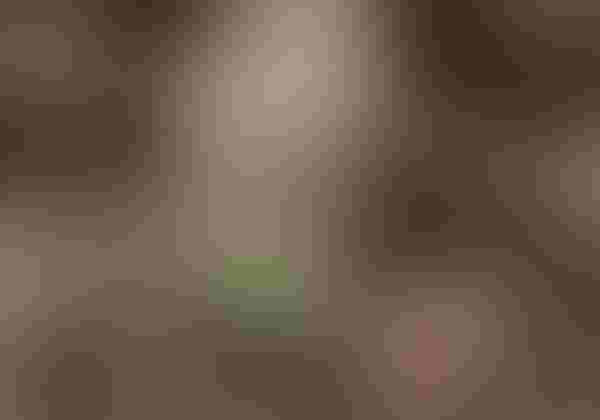 The latest Arizona Vegetable Integrated Pest Management Update from the University of Arizona (UA) Cooperative Extension in Yuma, Ariz. released June 28, 2011.
Bagrada bug impact on 2010 desert cole crops
By John Palumbo, UA Research Scientist and Extension Specialist
The Bagrada bug, Bagrada hilaris, was a major problem in desert cole crops last fall. Widespread infestations were reported throughout the desert growing area in September and October where stand losses and yield/quality reductions to broccoli, cauliflower, cabbage, and other Brassica crops were considered economically significant in some growing areas.
In an attempt to document the impact of these outbreaks on desert production, a survey of pest control advisers (PCAs) from Yuma and the Imperial Valley was recently conducted to estimate the severity of Bagrada bug infestations on direct-seeded and transplanted cole crops during 2010.
A summary of the survey results can be found at this link: Bagrada Bug Survey 2010.
In general, a large percentage (98.6 percent) of direct-seed cole crop acreage (e.g., broccoli) was treated for Bagrada infestations with insecticides compared to transplanted cole crops (e.g., cauliflower) where 86.6 percent of the acreage was reported treated.
Similarly, estimates showed that direct-seeded cole crops sustained greater stand losses and plant injury from Bagrada feeding than transplanted crops. When combined, the average estimated stand loss and plant injury caused by Bagrada bug exceeded 15 percent and 10 percent in direct-seeded and transplanted crops, respectively.
PCAs also provided information on insecticides that provided effective control through chemigations and foliar sprays. In general, they reported that products that have contact activity (i.e., Pyrethroids, OP/Carbamates) appeared to provide the most effective control against Bagrada adults on direct-seeded and transplanted cole crops.
Overall, the results of the PCA survey are consistent with results obtained in research trials conducted at the Yuma Agricultural Center in Yuma last year.
Contact Palumbo: (928) 928-782-3836 or [email protected].
Soil solarization
Soil solarization
By Mike Matheron, UA Extension Plant Pathologist
Summer is upon us and so are the triple digit temperatures that we in the desert will endure until at least the beginning of autumn in mid-September. Although we may not personally appreciate the daily exposure to the summer heat, it is the perfect time for soil solarization.
Solarization of soil is accomplished by covering moist soil with clear plastic and allowing the sun's energy to heat the soil.
A great deal of research in diverse geographical regions has demonstrated that soil solarization can raise temperatures to levels lethal to many different types of plant pathogenic fungi. The plastic serves to conserve soil moisture and retard heat loss.
In field solarization trials conducted from 2004 to 2007 in Yuma, the average temperature of soil at a depth of two inches during a one-month summer solarization period was 113 degrees F., compared to 102 degrees F. for non-solarized soil. The average peak afternoon temperature in solarized soil during these trials was 128 degrees F.
In these solarization trials conducted in soil naturally infested with the lettuce Fusarium wilt pathogen, the incidence of this disease in a subsequent planting of lettuce was reduced from 42 percent to 91 percent compared to disease levels in non-solarized plots.
Soil solarization, like other cultural practices, has benefits and drawbacks. The advantage of plant pathogen reduction was mentioned earlier. One disadvantage is the cost and handling of the plastic film.
Contact Matheron: (928) 726-6856 or [email protected].
Weed seed germination
Weed seed germination
By Barry Tickes, UA Area Agriculture Agent
Unlike weed seed, noxious crop seed has adapted naturally over many years to survive under a variety of conditions. It has commonly taken hundreds of years to develop some of the survival characteristics that we see today.
Some weed species produce more than 200,000 seeds per plant that can remain viable for 40 years or more.
There are many variables that affect the survival and germination of weed seeds and these can differ greatly from region to region. It is important to be able to predict when and how long it will take for weed species to germinate in each region.
Temperature, water, and oxygen are the main variables that affect weed seed germination in the low deserts.
Crop seed is developed to have a high germination rate all at the same time. If weed seed germinate at the same time, it could be easily controlled and eliminated.
We conducted a trial several years ago to determine when summer annual grasses emerged in the Yuma area. Grasses started to emerge in March, reached a peak in June, but continued to emerge until October.
Some of the seed may not germinate for several years. This can vary from field to field and year to year and is different for each species. Delayed and multiple germinations are typical, however, in most weed species.
Pre-emergent herbicides normally work best when applied just before the weed seed germinates. When applied too early, they may have begun to break down or been leached below the germinating weed seed. When applied too late, they may be ineffective.
Most work only on weeds as they try to develop a root system. If the roots have already begun to develop, they may be ineffective. It is often better to be a month early than a day late.
We conducted a trial at various locations in Yuma to determine how long it took for various weed seeds to germinate after exposure to moisture. Seven summer and winter annual weeds, two grasses, and five broadleaf weeds were chosen for this study.
Weed seeds were placed in tea bags and buried one-quarter inch below the soil surface and in the seed row of newly planted lettuce fields prior to the germination irrigation. Tea bags were pulled every 24 hours and evaluated for germination.
This procedure was repeated in sprinkler and furrow irrigated fields at eight locations in Roll, Bard, the Gila Valley, and the Yuma Valley. The tests began in August and were conducted each month until February.
The summer annual weeds, Purslane and barnyard grass, began to germinate within 24 hours in August but continued to germinate until December when they took 96 hours. Pigweed took 48 hours to germinate in August and continued into December when it took 96 hours.
Winter annual weeds including Canarygrass, lambsquarters, nightshade, and Shepardspurse took longer - 72 to 168 hours.
Contact Tickes: (928) 580-9902 or [email protected].
Question of the week
Weeds science - How do you control nutsedge in Bermuda grass?
A - Cultivation
B - Topical application of citric acid
C - There is no control.
D - Ask Barry (video).
Subscribe to receive top agriculture news
Be informed daily with these free e-newsletters
You May Also Like
---