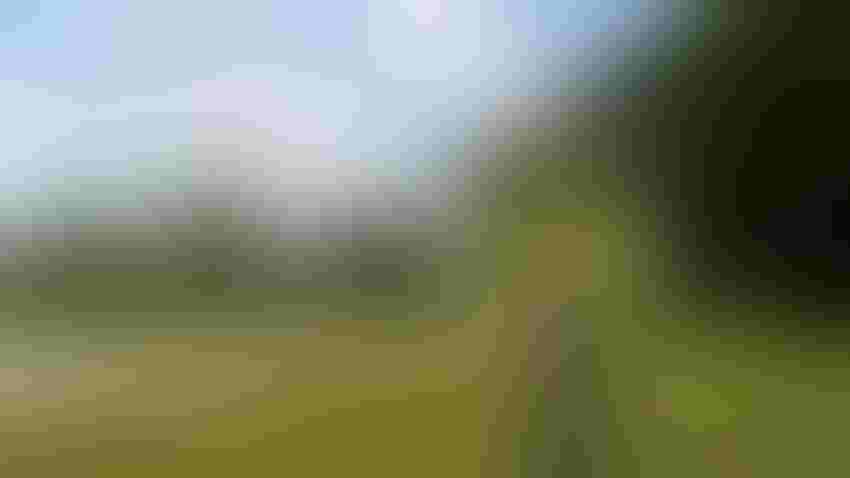 An ounce of prevention: FieldWatch, Inc. provides communication technology for producers, beekeepers, and applicators in effort to reduce spray drift potential and protect pesticide sensitive crops and apiaries.
Whitney Haigwood
At a Glance
FieldWatch offers tools to enhance communication among commercial crop producers, beekeepers, and pesticide applicators.

DriftWatch and BeeCheck provide a mapped registry of crop sites and beehive locations.

FieldCheck is designed for pesticide applicators to reduce the likelihood of off-target chemical movement.
While producers and applicators are mindful to avoid off-target movement of chemicals, the potential for crop injury remains. Those involved in agriculture know that communication is essential to reduce the likelihood, and for over a decade, the user-friendly tools provided by FieldWatch, Inc. have worked to enhance cooperation amongst producers, beekeepers, and pesticide applicators alike. 
FieldWatch is a non-profit company founded in 2012. It offers a public database of pesticide-sensitive crop locations in 24 U.S. states along with locations in Washington D.C. and one Canadian province. Here in the Delta, FieldWatch tools are available to producers in Arkansas, Missouri, and Tennessee.   
DriftWatch is the most popular of the tools, and it is intended for commercial row crop farmers and producers of a wide variety of specialty crops. There is no cost for voluntary enrollment, and growers can submit their field data to the mapped registry and specify any pesticide sensitivities.  
In addition, beekeepers can mark the locations of their beehives on the interactive map through the BeeCheck app. All crop and apiary locations are found on the FieldWatch website, and pesticide applicators can gain precise, location-specific information through the FieldCheck portal and optional mobile app.  
Bob Walters, president and CEO of FieldWatch, described the essence of the technology. He said, "Drift is still an issue no matter where you are. It is probably never going to go away. In a perfect world, people would not need our information. However, they must spray in order to grow all sorts of crops for their livelihood, and sometimes they do not realize the diversity of crops grown around them." 
It started with tomatoes 
The original mapping tool was developed by the agriculture and biological engineering department at Purdue University. Walters said the request for the technology came around 2008 from a large tomato processor in the Midwest. The tomato processor was losing hundreds of thousands of dollars over several years from spray drift that destroyed the fruit and sometimes entire tomato crops.
"Applicators who were spraying adjacent fields were not aware that there were tomatoes out there. There was no bad intent, they just didn't know," Walters said. 
The solution was a mapping tool with a simple user interface. It was developed using Google Maps and allowed producers to identify the tomato fields as they rotated from year to year. This valuable information enhanced communication between the producers and applicators. 
Soon, other states and crops took interest. Purdue University recognized the need and started a non-profit company to establish FieldWatch, Inc. This moved the technology into a commercial enterprise outside of the university. 
Row crop registries added 
The company continued adding locations with a focus on specialty crops until 2018, when Arkansas came on board to expand the platform to include row crops. 
"When we started working with Arkansas, it was at the height of spraying dicamba. That created a tremendous amount of interest in Arkansas and Tennessee, at that time, to identify locations sensitive to dicamba," Walters explained. 
Arkansas helped lead the charge to add four row crops to the database. Thanks to their cooperation, the registry now includes rice, soybean, cotton, and corn. Those options are now available nationwide through DriftWatch, with every state in the database having access to the same registries and information.  
Walters noted that FieldWatch is funded by third parties. Funding sources include ag chemical companies along with national and regional cooperatives. In addition, each participating state has a sponsor.  
"We do not charge for our services. Early on, our largest sponsors were the major chemical companies. They have a vested interest in our success as a non-profit registry in agriculture. They support us financially, then each state we operate in supports us financially. 
"Traditionally our relationship is with the state department of agriculture on the state level with the pesticide division. Arkansas is a bit unique because the University of Arkansas System Division of Agriculture took the lead. To us at FieldWatch, it does not matter who takes the lead as long as someone has the financial responsibility as well as the responsibility to review the site submissions and be our advocate in the state," Walters said. 
DriftWatch and BeeCheck 
Anyone interested in registering their commercial crop sites through DriftWatch can sign up for an account on the FieldWatch website. Fields should be at least a half-acre in size, and the site can be submitted with the online mapping tool. Specific information about each field is also included for the current production year. 
Once the site is submitted, it must be approved by the state data steward before it appears on the public registry. Contact information for each site is required and is essential to the communication component of the technology. 
Annually, site registrants receive a message from FieldWatch to validate any existing sites and modify the information as needed for the upcoming crop season. Walters said, "The validation part is really important for the integrity of the data. We must have accurate information on our site. Otherwise, it is no value to the applicator." 
For growers and consultants who map multiple locations, a new tool just rolled out of production to simplify site mapping. Walters said growers can send a file of the multiple locations, and FieldWatch can upload everything for them.  
For beekeepers, the BeeCheck tool is available to both commercial and hobby producers. Hive locations are registered through a mobile app with a GPS mapping system. If beekeepers choose to move their apiaries, they can adjust the location easily with the click of a button.  
Walters said it is worth noting that urban beekeeping is fast growing. This is especially true for FieldWatch locations like Washington D.C.  
"There are people in urban and suburban areas spraying all the time. Oftentimes, they are unaware of apiaries. This is less for agriculture spraying and more for those spraying along easements, right of ways, powerlines, golf courses, and backyards," he said. He also noted that even mosquito control applicators refer to the BeeCheck registry to prevent insecticide damage to beehives.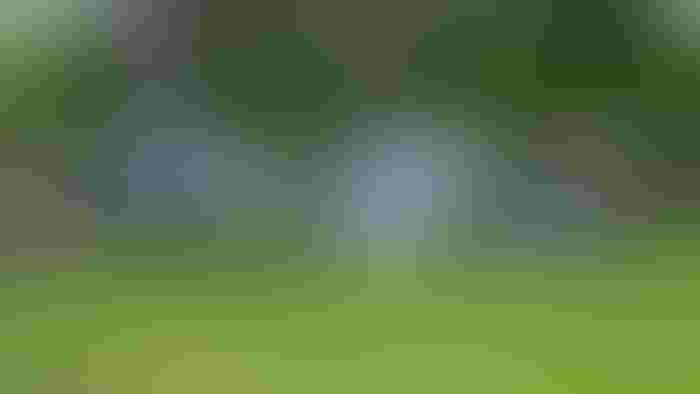 The BeeCheck tool offered through FieldWatch is available to both commercial and hobby beekeepers. Hive locations are registered through a GPS mapping system, and hive locations can easily be adjusted through a mobile app. (Photo by Whitney Haigwood)
FieldCheck for applicators 
While all this information is publicly available on the FieldWatch website, applicators can access the FieldCheck portal through a web browser or mobile app. The app is Android and iOS compatible for smartphones or tablets.  
It is GPS enabled, so when an applicator logs in, the app notes the location of the device and communicates any site registered on the map within a 5-to-25-mile radius. This streamlines the process for applicators to check for sensitive locations before making a chemical application. 
Walters said, "The app has been well received and used by applicators. They love this information and the data so that they can be good stewards. It may not change anything they are doing on a particular day, but it may change something if they are aware." 
For more information about the FieldWatch tools, visit their website at FieldWatch.com.  
You can also read about an Arkansas based specialty crop producer and a crop consultant in the Delta who use FieldWatch technology in the article: Communication is key to reducing spray drift potential. There, the two share how they are proactive in their respective operations to reduce off-target chemical movement.  
Subscribe to receive top agriculture news
Be informed daily with these free e-newsletters
You May Also Like
---