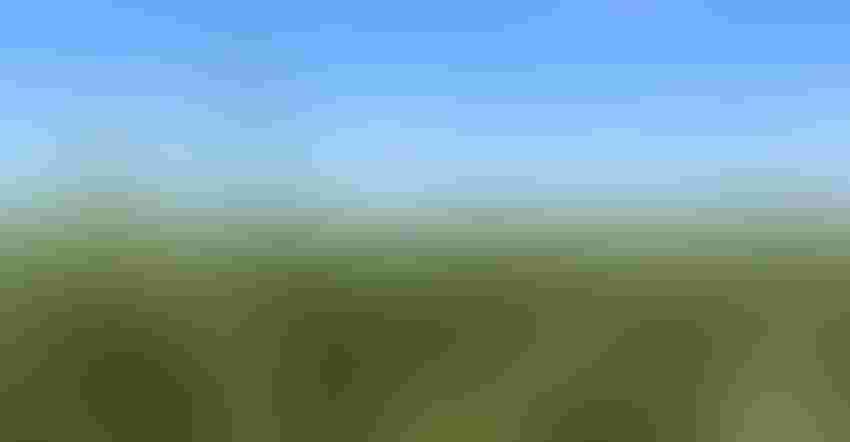 PLANNING PAYS: Long-term weed management planning reduces the chances of weeds developing herbicide resistance.
USDA estimates the cost of dealing with herbicide resistance once it occurs to be $20 to $60 per acre. Developing long-term weed management plans that reduce the chances of resistance developing will minimize the cost of resistance. Designing an effective weed management plan to combat troublesome weeds and delay the development of herbicide resistance requires careful planning.
An online course offered through Iowa State University Extension, titled Herbicide Resistance and Weed Management, provides farmers and agribusinesses the tools and resources needed to help design an effective long-term weed management plan to delay the development of herbicide resistance.
Key concepts of an effective long-term weed management plan include:
1. Know the enemy. In the military, knowing the enemy provides an advantage in developing a strategy to defeat the enemy. Likewise, proper identification of weeds present in a field is key to developing a strategy for managing the weeds.
2. Select effective products. Once weeds have been properly identified, managing them requires the use of tactics (usually herbicides) that are effective. Efficacy tables are available at 2019 Herbicide Guide for Iowa Corn and Soybean Production, WC 94. Identify the active ingredient in the products that are most effective on the weeds present and then seek out the brand containing that active ingredient that can be purchased at the least cost and is labeled for the crop in the field.
3. Use effective rates. Farmers are very cost-conscious because of commodity prices, so it is very tempting to try to "get by" with using partial rates of herbicides. In addition, many pre-mixes, even when used at the full rate, provide only partial rates of active ingredients, compared to the stand-alone product with that same active ingredient. This is done by herbicide manufacturers in an attempt to be cost-competitive.
Using partial rates promotes the development of herbicide resistance in the weed population. Farmers and crop consultants need to take the time and make the effort to do the math to be sure effective rates of the active ingredients are being applied.
4. Use multiple effective sites of action. Just as a boxer must use several types of punches to keep the opponent off balance, an effective herbicide program must include multiple effective sites of action, all at effective rates, to prevent or delay the development of herbicide resistance.
5. Apply herbicides with proper timing. Very often herbicides are less effective when the weeds of concern are not in the proper growth stage. Improper timing provides less-than-ideal weed control and promotes development of herbicide resistance.
6. Use non-herbicide tactics. Farmers and crop consultants need to make a list of potential non-herbicide tactics that may help with weed management and then implement those that are appropriate for the situation. This might include using narrow rows, cultivating or rotary hoeing some areas, altering planting dates, rouging, changing plant populations, changing rotations, etc.
7. Develop the long-term strategy. Once the previous six steps have been completed for the next crop year, develop a strategy for the 2020, 2021 and more crop years, using different tactics over time. These annual plans can be altered as needed as the time for implementation approaches, but the long-term plan provides a road map for successful prevention or delaying of the development of herbicide resistance.
While the seven steps outlined may all be well and good, how do you "put wheels" under it all? The interactive and self-paced course contains presentations narrated by ISU Extension specialists and faculty, along with lesson activities that can be completed according to the user's timetable. During the course, farmers and crop consultants will develop the skills to do each step, ending with a long-term weed management strategy for a field.
Cost of the course is $50 and can be purchased through the ISU Extension Store. Those who complete the course are eligible for 3 certified crop adviser continuing education Units in Integrated Pest Management. To receive CCA credits, the entire course must be completed. Additional course information is at aep.iastate.edu/weeds.
Schmitt is an ISU Extension field agronomist located at Muscatine in eastern Iowa. Contact him at [email protected].
Subscribe to receive top agriculture news
Be informed daily with these free e-newsletters
You May Also Like
---