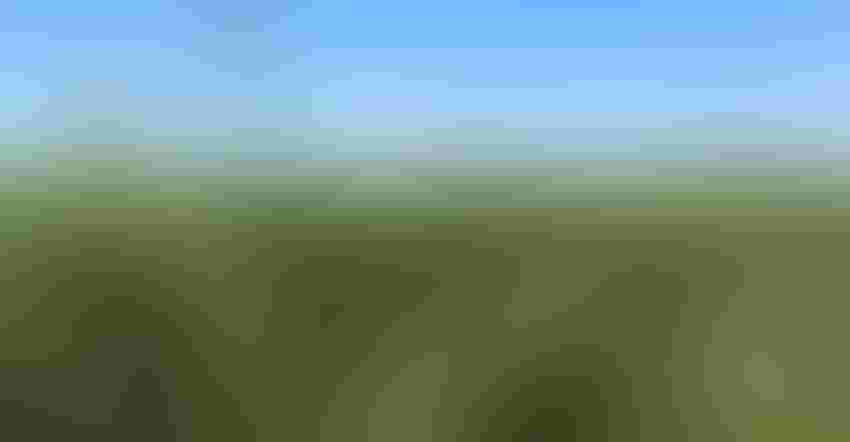 CHOOSING HERBICIDES: Using at least two effective modes of action in your herbicide program helps delay development of weed resistance.
Recently in Wallaces Farmer, my colleague Meaghan Anderson wrote an excellent article about what went wrong with weed management in 2019 and included tips for moving forward to 2020. Moving forward to 2020 and beyond requires six crucial steps:
1. Weed identification. Weed management for 2020 and beyond started with weed identification during field scouting this year and during harvest. Successful weed management depends on identifying the problematic weeds in the field and developing an effective plan that addresses those weeds. An excellent resource,  Weed Identification Field Guide, Second Edition, can help with this task.
If you are not sure about what you are seeing, weed samples can be sent to Iowa State University's Plant and Insect Diagnostic Clinic  for a nominal fee.  Follow the directions for collecting and sending samples. 
Or contact your local ISU Extension field agronomist or retail agronomist for help in identification. If difficult-to-control winter annuals, such as horseweed, are present in the fall, managing them in the fall can take pressure off of 2020 weed management strategies.
2. Effective herbicide products. Put careful thought into choosing herbicides. A herbicide that is not effective against the weeds of concern in your fields will provide dismal control. To determine which products are most effective against the identified weeds, use ISU's 2019 Herbicide Guide for Iowa Corn and Soybean Production, Pages 7-8. The 2020 version will be available in late 2019.
3. Effective herbicide rates. Examine pesticide labels for the application rate information, and use full rates. Be cautious of pre-mixes as they may use reduced rates of active ingredients to keep the product price lower.
Look at the label of a single active ingredient product and determine the rate of active ingredient applied when the product is applied at the full labeled rate. Then look at the label of the pre-mix to determine the rate of active ingredient applied when the premix product is applied at the full rate. If the rate of active ingredient applied in the pre-mix is much lower than with the single active ingredient product, reduced control may be experienced, and herbicide resistance may be promoted.
Two excellent websites where labels can be viewed to determine ingredients and rates are CDMS and Greenbook.
4. Multiple effective products. ISU's 2019 Herbicide Guide also contains herbicide group numbers. These numbers are used to identify the site of action of the product. Repeated use of effective products with the same group number promotes the development of weed resistance to the herbicide.
So the long-term management strategy should be to not only use effective products, but also to use products with varying group numbers. To learn more about this concept, ISU Extension and Outreach has created an online course, which focuses on herbicide resistance management.
5. Herbicide application timing. It is critical to have both a strong soil-applied herbicide program and a strong postemergence herbicide program. Follow label directions regarding herbicide application timing and, for postemergence applications, weed size. Improper herbicide application timing can result in poor control of target weeds. Survivors are more likely to have resistance characteristics. The weather in 2019 made this aspect of good weed management difficult or impossible in many places.
6. Weed management program evaluation. Scout the field after the application to determine the success of the strategy being employed. Weed resistance to herbicides does not suddenly appear on a large scale. Herbicide resistance starts small but is often not noticed until it reaches a substantial scale. Catching herbicide resistance while it is on a small scale provides the opportunity to address the issue before it becomes a major problem.
If we follow these six steps, we will have a successful weed management program, and we can prevent, or at least substantially delay, the development of herbicide resistance, which will improve each of our bottom lines.
Schmitt is an ISU Extension field agronomist covering parts of southeast and eastern Iowa. Contact him at [email protected].
Subscribe to receive top agriculture news
Be informed daily with these free e-newsletters
You May Also Like
---