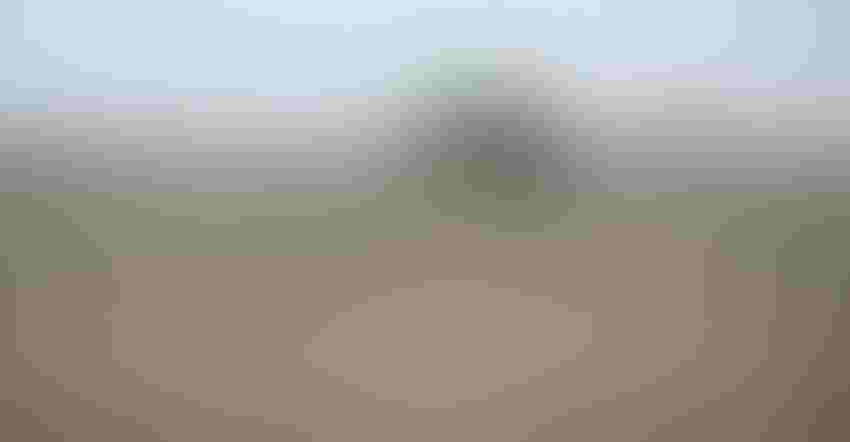 WEED CONTROL: Lance Tarochione, Dekalb Asgrow technical agronomist, says farmers have spent the last five years getting reacquainted with practices of previous generations, such as tank mixtures and residuals.
Sierra Day
The 2022 planting season is finally in sight for Illinois farmers, which means the window for weed control management is around the corner. But weed control is more than the products used. This crop season may be the year to emphasize strategy and evaluation.
Why? Through the decades, weed control practices have changed, says Lance Tarochione, Dekalb Asgrow technical agronomist. "Back in the old days, when all anybody used was Roundup, farmers got used to being able to go out and rescue a field late in the season if they wanted to," he says.
"Prior to the introduction of Roundup Ready technology in the mid-'90s, residuals and tank mixtures of multiple products were the norm to achieve good weed control," he explains. And in the early 2000s, farmers became more dependent on total postemergence weed control.
But now, farmers face weed resistance, label restrictions and product changes, which are all driving farmers to rethink weed management.
Tarochione shares four ways to improve weed control strategy and evaluation:
1. Be proactive. Scout before you spray to verify what application to make. And keep scouting even after you spray. Scout fields again one to two weeks after application to make sure the initial application was effective. Point blank, Tarochione says farmers need to catch problems sooner rather than waiting until August, when the weeds are as tall as the soybeans.
2. Apply early and on time. When farmers scout earlier and catch problems sooner, they also can make early and timely applications. And remember that applicators can't spray products such as Liberty, 2,4-D and dicamba after soybeans reach the R1 growth stage, per label restrictions. So, scout to find weeds before the application opportunity window closes.
3. Rely on residual products. Farmers still tend to focus on postemergence weed control. To adjust to the shift of weed management, consider preplant residual products. This tactic will create more weed prevention instead of trying to kill weeds after they have emerged.
4. Employ multiple applications. And don't be afraid to rely on multiple applications of residual products to help stay ahead of weed emergence.
Truth is, Tarochione says, these suggested practices are similar to those of previous generations.
"We have spent the last five years getting reacquainted with weed management practices that our fathers and grandfathers used routinely in the '80s and '90s," he explains. Then as now, good weed management begins with using preplant residuals, spraying smaller weeds early, and using more tank mixtures.
About the Author(s)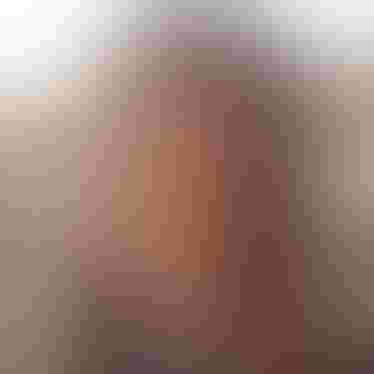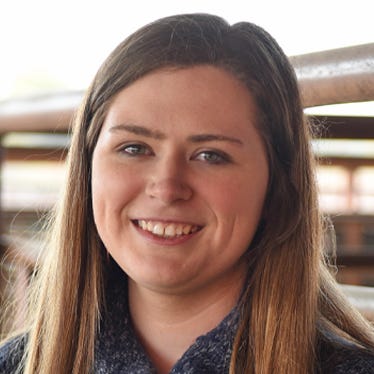 Field editor, Farm Progress
A 10th-generation agriculturist, Sierra Day grew up alongside the Angus cattle, corn and soybeans on her family's operation in Cerro Gordo, Ill. Although she spent an equal amount in farm machinery as she did in the cattle barn as a child, Day developed a bigger passion for the cattle side of the things.
An active member of organizations such as 4-H, FFA and the National Junior Angus Association, she was able to show Angus cattle on the local, state and national levels while participating in contests and leadership opportunities that were presented through these programs.
As Day got older, she began to understand the importance of transitioning from a member to a mentor for other youth in the industry. Thus, her professional and career focus is centered around educating agriculture producers and youth to aid in prospering the agriculture industry.
In 2018, she received her associate degree from Lake Land College, where her time was spent as an active member in clubs such as Ag Transfer club and PAS. A December 2020 graduate of Kansas State University in Animal Sciences & Industry and Agricultural Communications & Journalism, Day was active in Block & Bridle and Agriculture Communicators of Tomorrow, while also serving as a communications student worker in the animal science department.
Day currently resides back home where she owns and operates Day Cattle Farm with her younger brother, Chayton. The duo strives to raise functional cattle that are show ring quality and a solid foundation for building anyone's herd.
Subscribe to receive top agriculture news
Be informed daily with these free e-newsletters
You May Also Like
---