Mexican imports hammering Florida veggies
Mexican imports hammering Florida veggies
• "This thing is hitting us really hard," says Steve Bedner, whose family farms near Delray and Boynton Beach. "They're delivering product into New York cheaper than we can grow it. If it continues, we're out of business — that's about all there is to it."• The market is beating the heck out of everybody and there are no signs of it getting better for this season. There just aren't a lot of options,• "This tomato deal is just really, really poor. Mexico is delivering a 20-pound bulk shipment for $3.85. Our breakeven is about $12."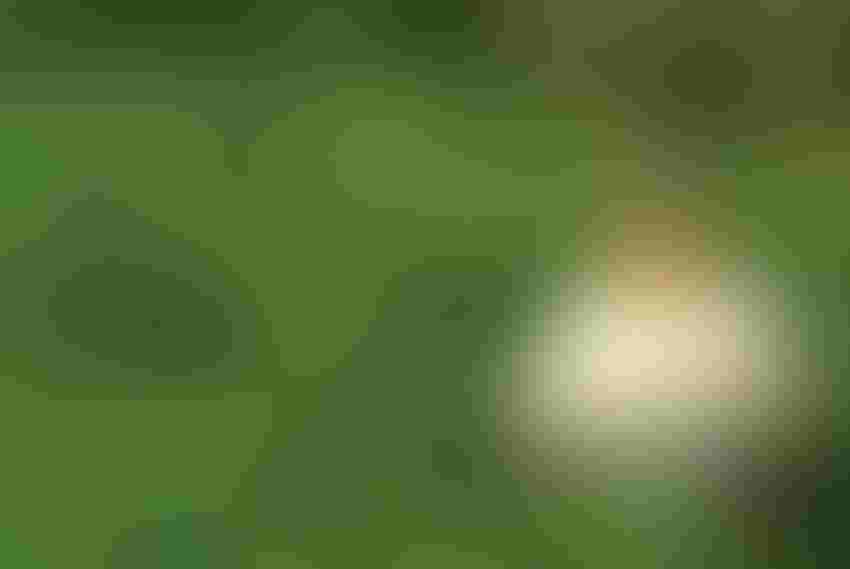 <p> <em><strong>JIM ALDERMAN, who grows tomatoes in Florida, says Mexican imports are greatly undercutting U.S. production.</strong></em></p>
With Mexican imports hammeringmarkets, Florida tomato and bell pepper farmers, who are facing certain production losses, question whether they can hang on for another year.
"This thing is hitting us really hard," says Steve Bedner, whose family farms near Delray and Boynton Beach. "They're delivering product into New York cheaper than we can grow it. If it continues, we're out of business — that's about all there is to it."
Jim Alderman, who farms near Bedner, gives a concrete example: "This tomato deal is just really, really poor. Mexico is delivering a 20-pound bulk shipment for $3.85. Our breakeven is about $12," he says.
Mexico recently stepped up its volume of greenhouse and shade tomato production, they say, while peppers are still mostly field-grown. Much of its tomato and pepper output enters the U.S. through the Nogales entry point.
The North American Free Trade Agreement (NAFTA), in effect since 1994, allows Mexican produce to enter the U.S. duty-free. U.S. shipments to Mexico receive the same consideration, greatly benefiting corn, beef and pork producers, among others.
"We're for free trade, but this free trade is not balanced for the farmer, at least not our kind of farmer," Bedner says. "It really makes us look hard at Mexico. They were neutral in World War II. They're not helping us in Afghanistan. Were they with us in Iraq? No. I believe in the U.S. —we're all in this thing together. If we're not, we need to think about things differently."
John Whitworth, another Boynton Beach-based grower, thinks the situation is more severe now than in past years. Cold weather last year wiped out some of Florida's crop, particularly in the Immokalee area, giving Mexican product an entré.
"This year, we've had warm weather and Florida's production has been good. But the Mexicans geared up for another freeze. It didn't happen. Now they've got all this stuff hitting the market and it's killing us," Whitworth says.
Further north in Maitland, in the Florida Fruit and Vegetable Association office, Mike Stuart, the group's president, agrees that the situation for many growers is dire.
"The market is beating the heck out of everybody and there are no signs of it getting better for this season. There just aren't a lot of options," Stuart says.
"The thing that is new is the development of shade culture in Mexico and a significant increase in their greenhouse volume. We're seeing increased volume from there and market conditions in the tank. Unfortunately, there just aren't a lot of solutions for us."
So far, Mexican greenhouse tomato production this year is 121 percent more than last year, Stuart says, examining reports from USDA's Agricultural Marketing Service.
"The total category is up 11 percent — that's significant, and will impact prices. When you see that, it's not surprising why prices are at the floor," he says.
USDA-Economic Research Service figures show that Mexico shipped $1.8 billion worth of tomatoes to the U.S. in 2011, compared to $1.34 billion in 2010 and $1.12 billion in 2009. U.S. industry insiders agree that Mexican shipments stepped up considerably in 2012.
Stuart notes that NAFTA puts restrictions on Mexican shipments to the U.S. Tomatoes, for example, are prohibited from being shipped on consignment. All products must have an agreed-upon price before shipping. Prosecuting violators takes time, however, and vegetables are perishable, making it tough to act when violations occur.
"A legal trade remedy takes so long, I don't know if the results are going to do anybody any good," Stuart says.
"There are anti-dumping laws. When it comes to tomatoes, the NAFTA suspension agreement is in the hands of the Department of Commerce, to insure the provisions are being enforced. The laws against injurious imports are not designed for seasonal perishable commodities.
Square peg into round hole
"We're trying to fit a square peg — our industry — into a round hole, and it doesn't work. USDA has no tools they can apply, other than the bully pulpit."
Much of Mexico's new production is located in its traditional vegetable growing area in the state of Sinaloa, bordering the Pacific Ocean. The state's capital city, Culiacan Rosales, has become a hub for vegetable production.
"Typically, when these kinds of things happen, they tend to correct themselves a year later," Stuart says. "The risk for Florida is that 100 percent of that correction takes place here. If Mexico continues this growth, I don't see how we can compete. We will see attrition in number of growers."
Secretary of Agriculture Tom Vilsack called enforcement of the NAFTA agreement "a slippery slope" when recently asked about it.
"The one ray of sunshine is that President Obama has announced the formulation of a trade enforcement agency to enforce existing agreements more aggressively," he says.
"We, as a nation, are confronted with an ever-increasing number of barriers. When you're king of the hill, people try to knock you off."
Mexico will get a closer lookfrom federal enforcers, Vilsack says. "Trade agreements with the U.S. cannot be a one-way street. Dealing with Mexico can be frustrating. It's difficult to do something about trade violations. It requires a formal process. That can take forever."
Even though NAFTA is beyond USDA's regulatory reach, the agency's long-standing commitment to protect the interests of rural communities ought to encourage it to find some way of stabilizing Florida's vegetable business, Stuart thinks.
"Since the economic downturn in 2008, the one constant for Florida has been agriculture — it's the one thing that has been good. Tourism is down, housing is down, but agriculture has kept right on going," Stuart says.
"Is there a rationale for trying to insure creating or maintaining the economic vitality for these industries in the face of market situations that are financially injurious to Florida farmers? This trade issue is without question the most difficult thing we face. It is full of complexity, and there is a lack of meaningful tools to try to resolve it. It's very frustrating."
The one thing helping south Florida tomato and pepper growers right now is the local food movement, Alderman says.
"People around here believe in that. It's American grown; you know how it was produced. It keeps taxes in this county. We take time to ask people to support us. We say, 'Remember the carbon footprint of what you're eating. Remember the taxes. Remember food safety. They drive demand," Alderman says.
"I don't think fixing this is going to happen politically," Bedner says. "Appealing to the conscience of the American people is the only thing that will save our industry."
Bedner's family operates a 9,000-square-foot market on a busy highway near Boynton Beach, and they make a point to talk with consumers there.
"We're trying to get the right messageout in a passionate way. We want to educate the community about food," he says.
"Green markets and people buying local — that's the only shot we've got," Alderman says.
"We have a viable ag industry here," Bedner says. "Head-to-head, there's no way Mexico can stay with us. If they're going to sell here, they should have to abide by our food safety rules, our labor laws and our Environmental Protection Agency regulations."
Subscribe to receive top agriculture news
Be informed daily with these free e-newsletters
You May Also Like
---