Leafy greens industry still reeling from E. coli-spinach outbreak 250177
Leafy greens industry still reeling from E. coli-spinach outbreak
The Western leafy greens industry continues to rebuild food safety record from the E. coli 0157:H7-California spinach contamination in September 2006;California leafy greens executive Scott Horsfall says food safety is now Job One on the farm;Food safety incidents are a "black eye" on agricultural sectors, says Scott Hood of General Mills;New federal Food Safety Modernization Act will target more regulations on leafy greens and other commodities deemed by the Food and Drug Administration as higher risks for pathogen contamination.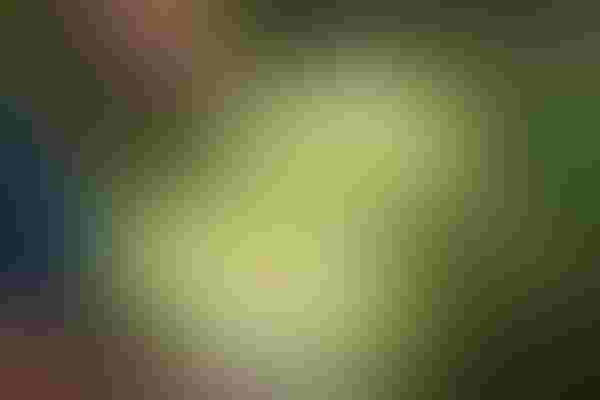 The long-term damage to the western leafy greens industry from E. coli 0157:H7 contamination of California-grown romaine lettuce four years ago simulates the impact heavyweight boxing champion Muhammad Ali left on his opponents: black eyes and lingering scars.
Three food safety experts revisited the September 2006 E. coli-spinach foodborne illness outbreak during a food safety seminar at World Ag Expo and talked about how the leafy greens industry from farm-to-fork continues to rebuild.
The E. coli outbreak brought the leafy greens industry to its knees, sank consumer confidence in their food supply to Titanic depths, and still today has a target drawn squarely on its back with federal bureaucrats poised to impose even stricter federal regulations on the industry.
"Any time there is a food safety incident it really is a black eye on the industry," Scott Hood told the crowd. Hood is the senior manager for microbiology and thermal processing for General Mills.
California leafy greens executive Scott Horsfall added, "The biggest change in our industry over the last four years is that culture has changed significantly to where food safety is really job one on the farm."
Hood, Horsfall, and Barry Eisenberg of the United Fresh Produce Association discussed food safety problems and solutions during the seminar held in Tulare, Calif. in February.
Today, the Centers for Disease Control and Prevention (CDC) reports one in six Americans get a foodborne illness each year; most are minor cases. The foodborne illness-spinach outbreak four years ago sickened 205 people nationwide. Four people died.
Horsfall, chief executive officer with the California Leafy Green Products Handler Marketing Agreement, LGMA for short, showed a PowerPoint photo of two-year-old Kyle Algood of Idaho who died from consuming tainted spinach. Horsfall has been instrumental in rebuilding food safety and consumer confidence in leafy greens.
"As an industry it's important to remember why we're so committed to food safety," Horsfall said. "We're not doing it because the industry lost $100 million (in reduced leafy green sales after the E. coli event). We're doing this because it has very real repercussions when the products we produce and sell have these consequences."
The leafy greens industry has worked feverishly for decades to provide nutritious and safe vegetables for consumers. The 2006 food safety breach shoved the Western leafy greens industry toward enhanced leafy green production and handling standards through the development of the California LGMA program to improve food safety practices during planting, cultivating, harvesting, and packing.
LGMA covers 14 leafy greens
The California LGMA was implemented in April 2007 and covers 14 leafy greens grown in conventional and organic fields and on small and large California farms. The crops include argula, baby leaf lettuce, butter lettuce, cabbage (green, red, and savoy), chard, endive, escarole, green leaf lettuce, iceberg lettuce, kale, red leaf lettuce, romaine lettuce, spinach, and spring mix.
Today, about 90 percent of the U.S. leafy green production is grown in California and Arizona; 75 percent in California and 15 percent in Arizona. Arizona's winter-grown leafy greens industry implemented an almost carbon copy LGMA program in 2008.
"For nearly four years we've held the industry to this higher standard," Horsfall said. "We have completed over 2,000 inspections (announced and unannounced audits) on farms in California. A compliance program requires corrective actions. We have, when necessary, punished our members including de-certification."
Since the California LGMA was enacted, Horsfall says more than 100 billion servings of leafy greens have been grown. Today, 99 percent of California commercial leafy green production is grown under the LGMA program which is a signed contract with handlers. With the handler's signature, 100 percent participation in the LGMA standards including "good agricultural practices" is required.
"The heart of our program is government oversight," Horsfall said. "We use state agricultural inspectors (for audits) who are overseen, trained, and licensed by the USDA."
Many LGMA standards were developed according to science-based standards, when available, from industry experts and land-grant university scientists, and reviewed by USDA and other regulatory agencies. Other standards were developed with foodborne illness at the forefront with hopes that science would later prove or demonstrate a needed change.
"LGMA is a living document," said Horsfall. "There is a lot of research underway so the standards are continuously updated as we learn how pathogens get into the product and the food supply."
Part of the ongoing research is on the actual source of E. coli and salmonella pathogens. Neither spontaneously grows in a vegetable field but can be introduced from the environment through wildlife, water, and other potential sources.
At General Mills, food safety is a 24-7 top priority, says Hood, senior manager for microbiology and thermal processing. The company manufactures a plethora of food products including cereal, yogurt, and the Betty Crocker and Old El Paso brands. General Mills markets products to 100 countries worldwide.
Hood says General Mills has three top concerns on food safety for the company: raw food ingredients, the processing step, and physical environment inside the production plant. Hood acknowledged the top concern is raw food.
"General Mills buys about 5,000 ingredients from 1,000 production locations," Hood told the crowd. "Each location is potentially an issue if things are not done right. If there are microorganisms in the ingredients coming into our plant then they could potentially be in our food products. We are very diligent with the ingredients."
Sanitation critical
Sanitation is critical at General Mills' processing facilities with most cleaning during the third work shift. Environmental monitoring of the plant helps ensure pathogens are nonexistent. Salmonella is hard to kill in dry food formulations, Hood says. Even a low pathogen level can cause illness. The listeria monocytogenes pathogen can exist in wet food formulations.
"The reality is in today's world the scrutiny of regulators and consumers is if listeria is present in the product it may be deemed adulterated," Hood said.
Tremendous strides have been reached industry wide, he says, to track down sources of foodborne illnesses.
"Twenty years ago if two people got sick, one in California and one in Minnesota, there was no way to link the illnesses," Hood explained. Foodborne illness findings were based on people who became sick at the same church picnic or buffet.
Advances in epidemiology, the study of health and illness patterns, have empowered programs including PulseNet to develop DNA fingerprinting of foodborne bacteria using pulse-field gel electrophoresis technology.
"Epidemiology is a very powerful tool," Hood said.
The technology distinguishes organism strains including E. coli 0157:H7, salmonella, shigella listeria, and campylobacter. This enables health professionals to create and search databases for specific pathogen identification in the United States, even worldwide in the future.
Barry Eisenberg, United Fresh's vice president of food safety services, discussed how the FDA Food Modernization Act signed into law by President Obama in January will impact agriculture. The law will take three years to implement.
The law, designed to improve the safety of the U.S. food supply, gives new powers to the Food and Drug Administration, including the authority to mandate a recall.
"It's coming down the road; (the law) will change your life," Eisenberg said. "As long as associations stay in contact with the government hopefully we'll get something sensible to come out of it." 
The FDA will prioritize food safety regulations based on the commodities deemed at the greatest risk of foodborne illness. Ranked high on FDA's high risk list, Eisenberg says, are leafy greens, green onions, and tomatoes.
The law will require food processors and wholesalers to register with the FDA and submit a food safety plan, which Eisenberg explains most companies already have in place. He suggests submitting simple plans without much detail to the agency – just standard operating procedures.
The question is, how many teeth will the law actually have? Federal budget dollars to fund the new law were approved yet no funds have been released. Will the new Republican-controlled House of Representatives, all abuzz with talk of slashing federal spending, actually fund the food safety law?
"The mood right now in D.C. is not to put any new monies into different programs," Eisenberg said.
The United Fresh executive says FDA jobs under the act would require new employees, not a shift of existing employees.
Subscribe to receive top agriculture news
Be informed daily with these free e-newsletters
You May Also Like
---