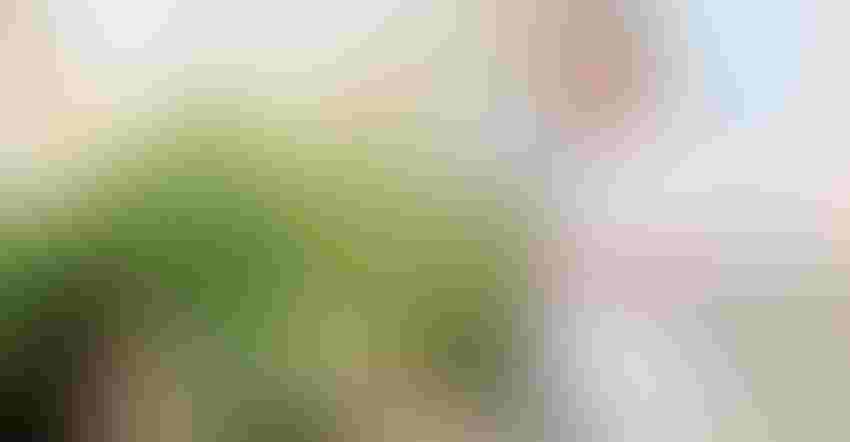 ADVANTAGE: Cindy Nelsen increases vegetable production in a high tunnel. (Photo: Loretta Sorensen)
Cindy Nelsen and Dale Hebda, both of Mission Hill, S.D., are having success with high-tunnel vegetable production.
Nelsen built a high tunnel in 2012. She grows lettuce, spinach, tomatoes, cucumbers, peppers and a variety of other vegetables that she sells to local food stores and restaurants.
Nelsen's high tunnel is gothic-shaped, with a peaked design that allows for greater height along the sides, providing 15% greater growing space than a Quonset-shaped high tunnel. It also bears a greater snow load than other designs.
Sturdy construction
Nelsen purchased her high tunnel from Poly-Tex Inc. She says she chose the brand because of its sturdy structure. However, the kit didn't include everything she needed to secure it.
"The end walls needed some modification," Nelsen says. "They were made of lightweight aluminum which didn't have a stake to hold them down. We have the high tunnel anchored in concrete. Our high tunnel sits on the south side of our shelterbelt, giving it some protection from the wind, but it needed some reinforcement."
Soil inside the high tunnel was initially tilled before planting. Plastic and dripline was laid throughout the structure, and holes were made in the plastic for planting. Tomatoes are grown in the center of the high tunnel, trellised with twine anchored in a strong network of 2x4 lumber designed to support the weight of the vegetables.
"We started with trellises made of steel rod, but the vegetables were too heavy," Nelsen says. "We may add to the trellis width, but we wanted to start with what we have to see how it worked."
Water, fertilizer and other products are applied through a drip line that runs throughout the greenhouse.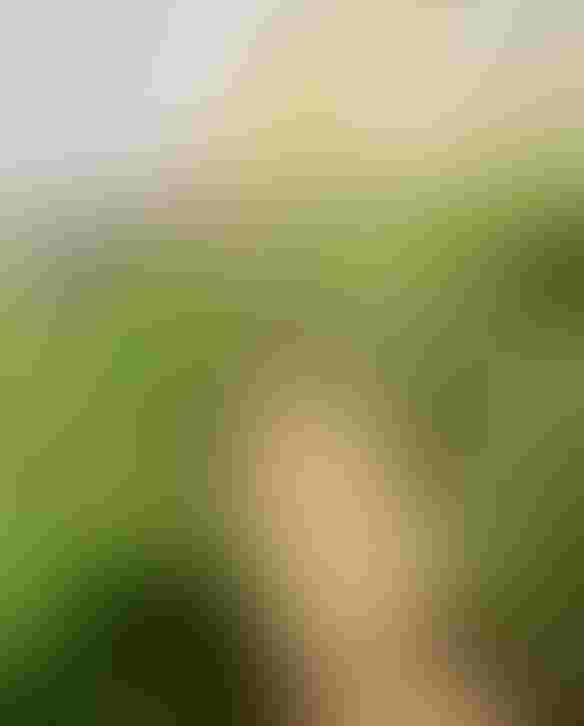 LIGHT TUNNEL: A plastic cover lets in light in and keeps plants inside Cindy Nelsen's high tunnel. (Photo: Loretta Sorensen)
High tunnel on rails
Hebda, of Hebda Family Produce, erected a 30-by-60-foot high tunnel in 2012, too. His structure is similar to Nelsen's in many ways. However, it sits on 100-foot-long tracks, allowing Hebda to move it from one end of the tracks to the other so that he can "rotate" soils. The interior of the high tunnel is large enough so that he can use a tractor to till the soil. Side curtains can be raised to ventilate the high tunnel.
Hebda says he has been able to produce up to five times as many cucumbers and hundreds more pounds of tomatoes in the high tunnel than outside.
"The big advantage is being ready to go to market sooner with our vegetables," Hebda says. "Getting to market first with the best-quality product allows you to set your price and capture early business. Customers who buy produce from you early in the season are likely to come back to you through the season."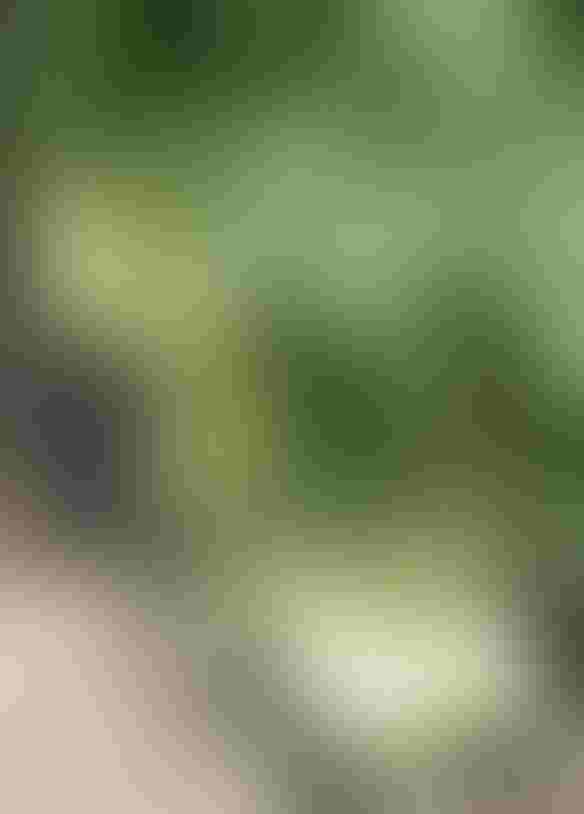 HEAVYSET: Tomatoes hang from the vines growing on a trellis system in Cindy Nelsen's high tunnel. (Photo: Loretta Sorensen)
What's next
Both Nelsen and Hebda have experimented with growing vegetables such as spinach over winter. Success has been limited, and supplemental heat is usually required during cloudy days. Both expect to continue working to find the crops and growing practices that allow them to optimize vegetable production.
"I am looking to establish pollinator plots to draw in bees and butterflies to help pollinate crops both in the high tunnel and in the fields," Nelsen says. "I like experimenting with different crops to see what works well in my high tunnel and what I can sell best at local markets."
Sorensen is from Yankton, S.D.
Subscribe to receive top agriculture news
Be informed daily with these free e-newsletters
You May Also Like
---