Heavy rains delay Georgia's watermelon harvest, reduce quality
Heavy rains delay Georgia's watermelon harvest, reduce quality
• Due to excess rainfall late in the fruiting stage, watermelons will swell with water at a faster rate than they can produce sugar.• This decreases the flavor of the melons, a problem that Georgia's melon crop could face this year.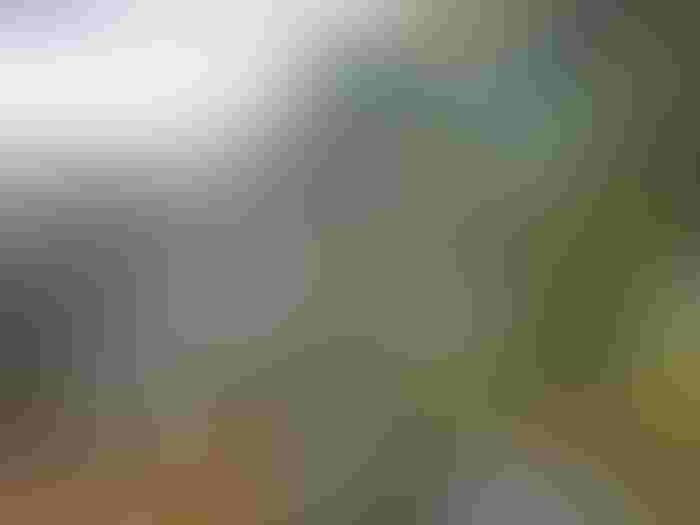 <p> GEORGIA watermelons harvested for delivery.</p>
In the first six months of 2013, Georgia received more than 35 inches of rain — more rain than it recorded all of 2012.
And because of the heavy rainfall, the state's watermelon crop has fallen a few weeks behind and faces other potential problems.
Justin Lanier, the University of Georgia Extension coordinator in Crisp County, said the rain and a cool spring delayed watermelon planting. Weather problems also interrupted pollination, which could lead to fewer melons.
Due to excess rainfall late in the fruiting stage, watermelons will swell with water at a faster rate than they can produce sugar. This decreases the flavor of the melons, a problem that Georgia's melon crop could face this year.
"If you get a lot of rain, the melons will fill up with water and that makes it hard to sell them because the grade goes down," Lanier said. "That's something else we're kind of concerned about."
Despite rainy weather and even more rain in the forecast, Lanier said a later harvest should be the greatest hurdle for watermelon farmers. According to the United States Department of Agriculture, most of the harvested melons were reported to be in fair or good condition.
"It's been delayed, that's the biggest problem," Lanier said. "With these, knock on wood, we haven't seen much disease yet, which is surprising with the weather we've had. But it's a good thing. I'm not complaining."
Farmers harvested their first melons the week of June 17, according to the USDA, beginning two weeks later than the usual start. So far, crop progress is below that of 2012 and falls short of the five-year average.
Growers could see sales problems as well because the watermelon market normally slows after the Fourth of July, according to an article by Fresh Plaza. Greg Leger, owner of Leger and Son, Inc., told Fresh Plaza he hopes the later season will mean the demand for watermelons will continue further into the summer.
Even though the first harvest was not as large as past years, conditions seem to be improving.
"From what I've seen so far, the first harvest they had has not been as good (as last year's)," Lanier said. "I don't know if that's weather related or what, but it didn't seem to set up a large crop. But it's getting better, so it could possibly be as good. We'll just have to see."
Lanier said it is hard to predict much about the crop, and analysis will have to be one day at a time. Weather conditions will likely be the main wildcard.
"Everything else, it's kind of one of those day-by-day, week-by-week things. It can turn bad in a week; it depends on if we get a lot of disease," Lanier said. "The weather plays a big role."
Based on the 2011 Georgia Farm Gate Value Report, Georgia-grown watermelons had a farm gate value of $98.7 million.
 (Erica Techo, a communications intern with UGA Extension, is studying English and Political Science at the University of Georgia.)
          More from Southeast Farm Press
Post-harvest losses big problem for Brazilian corn, soybean farmers
Buyers still want low quality wheat from Upper Southeast
North Carolina cotton showing nutrient deficiencies
Swampy fields lead to peanut problems in Lower Southeast
Subscribe to receive top agriculture news
Be informed daily with these free e-newsletters
You May Also Like
---