Georgia agronomist exploring vertical farming concept
Georgia agronomist exploring vertical farming concept
• He proposes the use of LED lights and advanced computer monitoring systems to provide artificial light in structures known as vertical farms.• These immense greenhouse-like buildings are dedicated to the production of indoor food crops.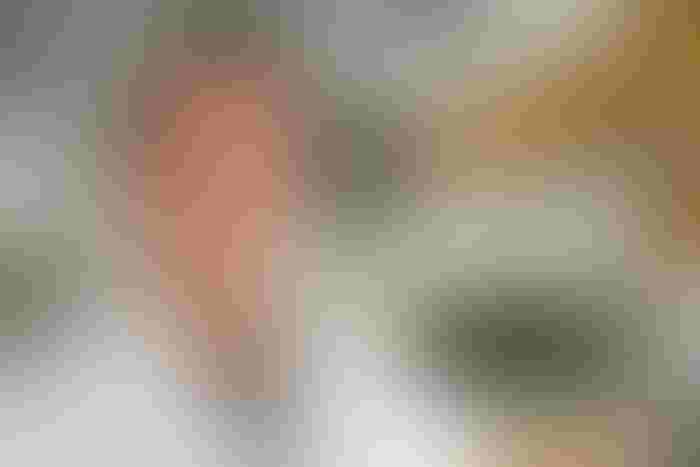 <p> <em><strong>UNIVERSITY OF GEORGIA College of Agricultural and Environmental doctoral student Erico Rolim de Mattos.</strong></em></p>
University of Georgia College of Agricultural and Environmental doctoral student Erico Rolim de Mattos foresees a world where exploding human populations, global climate change and land over-development has rendered mankind incapable of producing enough food to sustain humanity.
This scenario is a very real possibility, and it has captured the minds of specialists from organizations like NASA and the United Nations.
Mattos has an idea that may help solve the problem, however, and it recently won him a $30,000 scholarship to an intensive 10-week graduate studies program at Singularity University, a Silicon Valley ideas incubator that seeks to solve the planet's most pressing challenges using advanced technologies.
He proposes the use of LED lights and advanced computer monitoring systems to provide artificial light in structures known as vertical farms. These immense greenhouse-like buildings are dedicated to the production of indoor food crops.
"The biggest problem with vertical farming is energy consumption," said Mattos, a doctoral candidate in the UGA College of Agricultural and Environmental Sciences department of crop and soil sciences. "Using this intelligent light system that we are developing here, we can make vertical farms feasible from the point of view of lights."
A large indoor farm using traditional grow lights would require massive amounts of electricity to operate. But Mattos' system works much more efficiently. An energy-efficient LED array above crops provides the light.
Process outlined
As the light shines, a device called a chlorophyll fluorometer measures the plant's energy use efficiency and sends that information to a computer. The computer runs a mathematical algorithm, which determines if the plants need more light, less light or even light of different wavelengths, and then it turns the appropriate LEDs on or off.
This process takes place in real time, and it ensures the plants receive optimum lighting conditions without wasting power on traditional bulbs that burn constantly for set periods of time.
"It is like the plants and the lights are talking," he said.
"If the plant is not using the light, the chlorophyll fluorometer can feel this and send a message to the computer." Mattos discovered the usefulness of this system while working on the production of algae at the UGA Bioconversion Research and Education Center, where researchers study and test biomass fuel sources.
He is presently testing the efficacy of the LED system as a method of increasing algae biomass. Because it is currently not economically practical to implement vertical farms on a large scale, Mattos and his collaborators are working to reduce the cost and boost production of a system that may prove useful in the event of a global food crisis.
"You have to replace the sun, which is free," Mattos said. "It is a very hard competition."
As one of 80 students selected worldwide to attend Singularity University's program, Mattos will have the opportunity to meet with other researchers, entrepreneurs and inventors who will help him further develop his plan.
His adviser, K.C. Das, a UGA professor of biological and agricultural engineering and member of UGA's bioenergy Systems Research Institute, praised his drive and determination.
"Erico is a very energetic, hard-working and innovative person," Das said. "He has been quite successful both in his research and taking his ideas to the next level."
UGA is one of only two U.S. universities to hold competitions for the SU program. Mattos is the third UGA graduate student to attend the program; Kausar Samli, graduate student at the UGA Complex Carbohydrate Research Center, and Brinkley Warren, a graduate of the Grady College of Journalism and Mass Communication and recent Fulbright Scholar, were SU scholarship winners the previous two years.
"When all these people from different areas try to solve problems and combine all their knowledge, it is a huge experience for everybody," Mattos said. "I can come back to UGA with a lot of new ideas, new point of views and new approaches, and hopefully I can share these with faculty members and students to improve the community."
Read more at http://georgiafaces.caes.uga.edu/.
Subscribe to receive top agriculture news
Be informed daily with these free e-newsletters
You May Also Like
---