Fruits, vegetables did well in Carolinas this past season
Fruits, vegetables did well in Carolinas this past season
Among the summer crops, the early plantings were all good, but in mid-June, the effects of the dry weather began to appearStaggered production has been a trend among fruit and vegetable growers in recent years.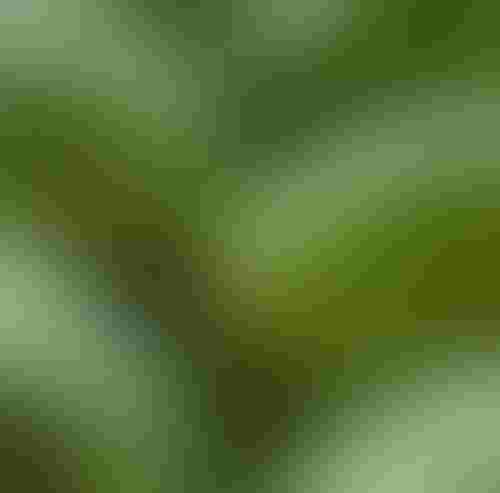 Despite the bad weather, fruits and vegetables performed well in the Carolinas this past season.
"Among early season crops, our strawberries were really good," said Ronnie Best, manager of the North Carolina Farmers Market in Raleigh.
"We got enough cold weather for good development, and we had strawberries until the end of July.
"Our peach crop was good. We had some real nice watermelons and sweet corn, but the demand was down late in the season."
One vendor had a beautiful load of sweet corn, but it wasn't selling, said Best. She asked a customer why and he said, "I had all the sweet corn I could eat back in July."
Marvin Eaton of Belews Creek, N.C., has nine acres of strawberries on his Piedmont farm. "We had a good crop although it got hot at the end and we lost some berries," he said. "The overall yield was down a little but the crop sold well." The marketing season runs from May 1 until early June.
Among the summer crops, the early plantings were all good, but in mid-June, the effects of the dry weather began to appear, said Best.
"One thing I saw this year is farmers planting a relatively late second or third crop, because they didn't do as well on the first crop as they had hoped."
But staggered production has been a trend among fruit and vegetable growers in recent years. "They are trying to spread their production out," said Best. "I have even had one farmer who grew sweet corn to mature in time to sell at Thanksgiving. But it hasn't done well."
There may be some more relatively new fall crops in the near future. There are a few tunnel strawberry operations in the area that could supply fruit to the Raleigh market.
More marketing needed
"We might be able to sell more summer vegetables in the fall if we did more marketing," Best said. "Could we sell watermelons on Labor Day instead of the Fourth? Maybe."
Among fall crops, apples began arriving early in September and it appears to be a good crop.
Products made of local produce — jams, jelly, breads and many others — have really helped, said Best. "People want local food, and we need to provide it. I tell growers to put pictures of their farm on the label to catch the consumers' attention."
This was a good season for muscadines and for fans of the distinctive grape, says North Carolina Agriculture Commissioner Steve Troxler. "Growers tell me it was a better-than-average crop, which meant ample availability."
The muscadine season runs from August through early October.
Thanks to the discovery of resveratrol, an antioxidant that is found in the skin, pulp and seeds of muscadines, these grapes are enjoying a new popularity. Studies have indicated many potential health benefits to the antioxidants in muscadines.
"While many people prefer them as a fresh fruit choice, muscadines can be used in many ways," said John Snipes, a marketing specialist with the North Carolina Department of Agriculture and Consumer Services. "Some people use the grapes to make wine, and they can be used in salads, jellies and jams, and sauces. Commercially, we are seeing more new food products being developed, including slushies, smoothies and popsicles. In addition, muscadines are used in body lotions, facial cream and soaps."
Growers are also starting to market certified organic muscadines in select grocery stores and international markets.
Late in September in South Carolina, James Lamb of Lamb's Produce Stand at the Pee Dee Farmers Market in Florence, S.C., said it was a "weird year, but we held on."
There was one decided disappointment. "We had a real short crop on our local butterbeans," Lamb said. "That crop took a licking from the heat. It knocked off the bush. Butterbeans are a big draw for us every year, usually in June and July, so that put a damper on the market."
To see how one North Carolina grower is fitting into the fresh muscadine market, visit http://southeastfarmpress.com/orchard-crops/fresh-market-muscadines-finding-niche.
And it may be possible to stretch the strawberry season in North Carolina to a year-round venture. Check out this article to see how researchers may make it possible: http://southeastfarmpress.com/winter-strawberries-possible-north-carolina.
For information on all North Carolina's fruit and vegetable facts and figures, visit http://www.ncagr.gov/ or http://www.nass.usda.gov/Statistics_by_State/North_Carolina/index.asp.
Subscribe to receive top agriculture news
Be informed daily with these free e-newsletters
You May Also Like
---