Food-borne illness and future of farming
Food-borne illness and future of farming
"In a more globalized economy, ensuring the highest level of food safety is becoming an ever greater challenge for firms," says Jayne Plunkett, head of Casualty Reinsurance at Swiss Re. "Today ingredients and technologies are sourced worldwide. This leads to greater complexity for food manufacturers and consumer and regulatory demands on companies are continually increasing."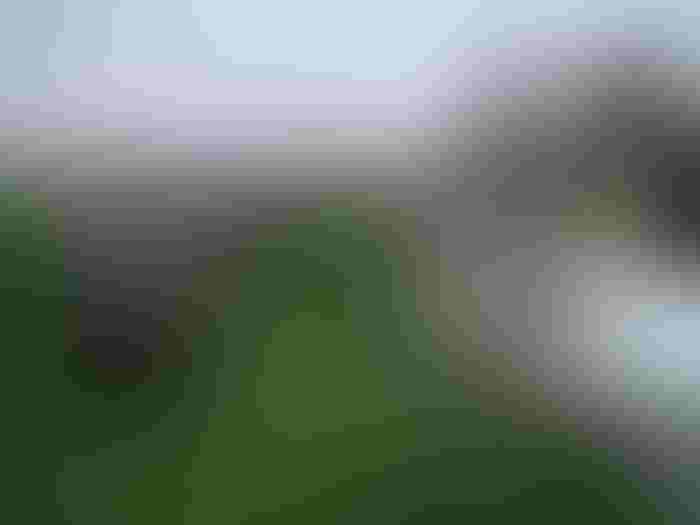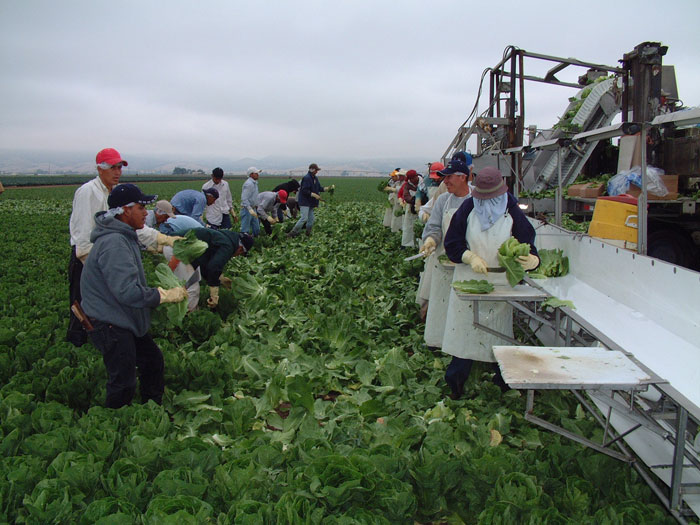 In a global climate of mass food production and international trade, the issue of food borne illnesses and biosecurity are coming to the forefront among consumers, government health and regulatory agencies and food company officials worldwide.
According to a recent report published by Euro-based Swiss Re, a global reinsurance company, the number of U.S. food products recalled — and the costs associated with those recalls — have nearly doubled since 2002.
In addition to the negative impact on consumer health, the implications for food producers, processors, shippers and suppliers have become a wicked web of uncertainty.
For example, it has been estimated that food contamination costs U.S. health authorities $15.6 billion per year; nearly 9 million Americans became sick from contaminated food in 2013 alone.
Add to that the cost of food related illnesses to the food industry. Nearly half of all food recalls cost the affected companies more than $10 million – highlighting the value of risk transfer through insurance. Also of note, the report indicates the globalized food supply chain is making risk management for food recalls more difficult every year.
"In a more globalized economy, ensuring the highest level of food safety is becoming an ever greater challenge for firms," says Jayne Plunkett, head of Casualty Reinsurance at Swiss Re. "Today ingredients and technologies are sourced worldwide. This leads to greater complexity for food manufacturers and consumer and regulatory demands on companies are continually increasing."
A single food recall can lead to severe financial loss and reputational damage for food producers. About 52 percent of all food recalls cost the affected U.S. companies more than $10 million each and of greater impact, losses of more than $100 million are possible. This figure excludes the reputational damage that may take a company years to overcome.
For U.S. farmers, especially for fresh food producers like vegetable growers, the risks of food contamination are becoming a major concern. While a great deal of food contamination happens after food has left the farm, liability issues ultimately trace such public health concerns back to the point of origin, often implying the farm may have played a role in the problem, causing some producers to worry that such thinking could lead to undesirable legal action.
For the latest on southwest agriculture, please check out Southwest Farm Press Daily and receive the latest news right to your inbox.
The concern is rooted in a growing movement to insure individual growers along with companies are held accountable for food illness mishaps. A case in point, the high profile trial of a former peanut butter executive involving a multi-state outbreak of salmonella.
Federal officials are calling for what some say is an "unprecedented" life sentence for an executive found guilty last year for selling truckloads of peanut butter from a plant tainted with the food-borne pathogens.
Stewart Parnell, former owner of the Peanut Corporation of America, peanut broker Michael Parnell and former plant quality manager Mary Wilkerson were found guilty on 71 counts, including conspiracy, obstruction of justice and introduction of adulterated food, a case that has rattled the nerves of food suppliers and spiked the interest of federal health and safety regulators.
The implication of that one case alone is rippling through the food industry from farm to processor to supplier to regulator, and finally, to consumers nationwide.
A more recent outbreak of food-borne illnesses due to the parasite Cyclospora in Texas has prompted health officials in the Lone Star State to go looking for a common source. The Texas Department of State Health Services has received reports of 182 Cyclosporiasis cases from around the state this year. Officials say this alarming because it may represent a growing trend. Last year, 200 Cyclosporiasis cases in Texas were found by DSHS to be associated with cilantro from the Puebla region in Mexico, prompting USDA border inspectors to evaluate inspection station procedures.
DSHS last month began encouraging healthcare providers to test patients for Cyclospora if they have diarrheal illness lasting more than a few days. The illnesses have been reported in 35 of the 254 Texas counties, with the largest concentration being 77 cases in Travis County.
Although no common exposure source for this increase in cases has yet been identified, past outbreaks in the U.S. have been associated with consumption of imported fresh produce, including fresh cilantro, pre-packaged salad mix, raspberries, basil, snow peas, and mesclun lettuce.
It was two years ago that a Cyclospora outbreak linked to imported salad mix and fresh cilantro sickened 631 people in 25 states.
Texas is not the only state dealing with food related illnesses. Officials with the Tennessee Department of Health are investigating multiple gastrointestinal disease reports among people who say they consumed raw milk prior to their illness.
"Food recalls can be caused by something as simple as a labeling error on the packaging, or as complex as a microbial contamination somewhere along a vast globalized supply chain," says Roland Friedli, risk engineer at Swiss. "Yet even a simple mistake can cost a food manufacturer millions in losses and even more in terms of reputation. Insurance and sound risk management are essential for keeping affected businesses afloat."
The Swiss Re report said the increasing number of recalls can be explained by a combination of regulatory changes and the advent of an increasingly globalized food supply chain, which creates more opportunities for problems to be created and caught.
Analysts speculate that growers, as well as processors and distributors of food products may one day consider insurance for their product in addition to insurance for their crops, a measure that, if it comes to pass, will add extensively to farm production costs and eventually in consumer prices.
How to deal with such problems and how every stop along the line of farm to market production can be protected while being required to exercise sound safety practices in the years ahead may demand the attention of industry and lawmakers as biosecurity related to the food chain become a greater issue.
About the Author(s)
Subscribe to receive top agriculture news
Be informed daily with these free e-newsletters
You May Also Like
---