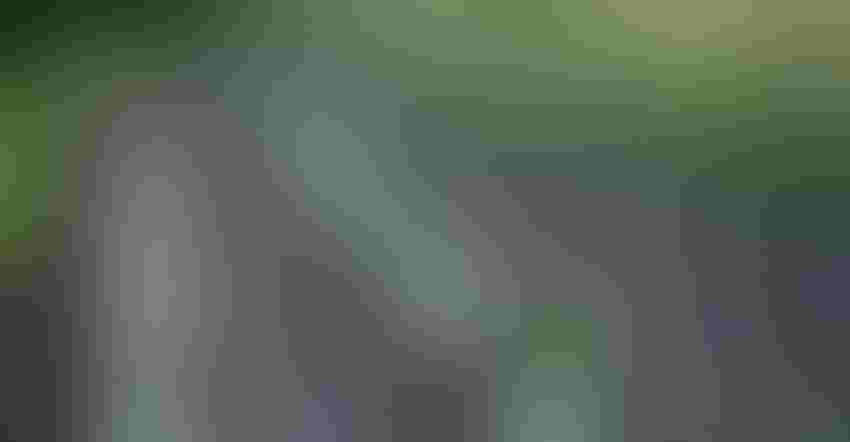 CONTROLLING WEEDS: It's fairly easy to keep ahead of weeds through the end of June, but by July, when the heat and humidity are at their peak, weeds seem to grow like — well, weeds.
Fran O'Leary
Planting a vegetable garden is very rewarding and even a bit exciting. But once you have your garden planted and watered, the real work begins with weeding!
If you haven't gardened before, you will quickly learn weeds are sneaky little devils. Just when you think you have gotten an upper hand, they will come out of nowhere and remind you there are more of them than there are of you.
Controlling weeds
My advice is to pick a weed control method and stick with it. Options include:
controlling weeds through a combination of chemicals and composting

skipping chemicals and controlling weeds by composting between rows and manually pulling weeds in rows

tilling weeds between rows and manually pulling weeds in rows
My family and I have tried all three methods and have had varying degrees of success and failure.
If you decide to control weeds with chemicals and composting, you must commit to that and abandon the idea of using a tiller or a hoe. A commonly used product to control weeds is Preen. I noticed it now professes to control weeds for up to six months. When I last used it five years ago, it controlled weeds for three months and then you had to reapply Preen in July or August. I haven't tried it lately, but I'm assuming that it works better now that it offers six months of weed protection in one application.
Preen creates a weed barrier, but you cannot disturb the soil once you have applied it or you break the barrier — so no hoeing or tilling where you have applied Preen. I think it works better when you combine Preen with mulching. Mulching works best when you put down a layer of cardboard (from boxes) or sections of newspaper (six to 12 pages).
Lay the cardboard or newspaper between rows and cover it with 2 inches of soil, or mulch and leaves, and then apply Preen. Preen can be sprinkled over newly planted seed and young plants. Follow directions on the label.
In theory, this is an effective method to control weeds, but it doesn't always work, and nothing is foolproof. Likely, you will need to pull a few stray weeds here and there. The real work is in completing the mulching.
If you prefer, you can use mulch from wood chips to mulch your garden. This works in my flower beds combined with Preen, however, Preen doesn't control all species of weeds, so manual weeding is still required. Also, mulch, which comes from wood chips, isn't ideal in a vegetable garden.
Tilling weeds between rows and pulling weeds by hand in the row is the weed control method we have used the most in the vegetable garden. You must commit to weeding regularly — at least once a week. It's fairly easy to keep ahead of the weeds through the end of June, but by July, when the heat and humidity are at their peak, weeds seem to grow like weeds and it gets challenging to stay ahead of them!
It's one thing to have a weed-free garden in June, but I admire anyone who can maintain a weed-free garden through the end of August or September. Much of your time and attention in late summer turns from weeding to harvesting the garden.
Here's a tip: weed when it's wet. Weed after it rains or water your garden before doing it. This makes the soil moist and you'll be able to pull out the roots of the weeds easily. Here's another tip: Instead of weeding all day and suffering from back pain, weed your garden every other day for 10 to 15 minutes. Roam through walkways and pull weeds when you see them.
Unless you have a raised garden bed that is 2 feet high or higher, you will need to put up a fence to protect your garden from critters like rabbits and squirrels. Make sure your fence is 2 to 3 feet high so they can't hop over it. And secure the bottom of the fence so they can't tunnel under.
Come back next Friday, when I will share some watering tips.
Subscribe to receive top agriculture news
Be informed daily with these free e-newsletters
You May Also Like
---