Arizona Veg IPM: seed corn maggots, abiotic diseases, herbicide injury
Arizona Veg IPM: seed corn maggots, abiotic diseases, herbicide injury
Seed corn maggots can cause problems in early plantings of spring melons and cotton.Plant diseases and disorders caused by non-biological agents are not dependent on a living pathogen and can occur when circumstances favor development.The three soil active herbicides used on lettuce - Bensulide, Benefin, and Pronamide - can cause temporary injury to wheat.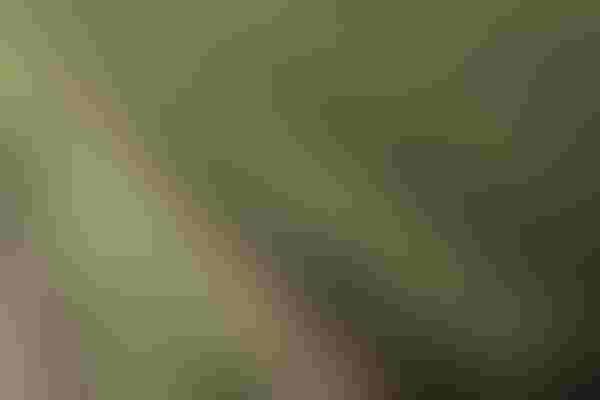 The latest Arizona Vegetable Integrated Pest Management Update from the University of Arizona (UA) Cooperative Extension in Yuma, Ariz., released Jan. 25, 2012.
Seed corn maggots in spring melon plantings
By John Palumbo, UA Research Scientist and Extension Specialist
This is the time of the year when growers begin to prepare for and plant spring melon crops.
Annually, seed corn maggots (SCM) cause problems for growers in early plantings of spring melons and cotton. In some instances, the soil dwelling maggots can significantly reduce stands due to larvae feeding on germinating seed and the roots of emerging seedlings.
If pressure is extensive, fields or portions of fields may be seriously damaged and may need to be replanted. Not only is this an inconvenience to the grower but replanting is expensive and can disrupt harvest schedules.
Once maggots have been found infesting the soil during stand establishment, there is usually nothing a grower can do. Avoidance of the problem is the most effective way of preventing stand reductions.
First, weather plays a major role in determining the damage potential for SCM to be a problem. Melon stands are more susceptible to SCM during wet, cold spring weather when seed germination is slowed or delayed. These conditions give SCM a chance to develop in the soil and attach the seeds before they can emerge.
Second, SCM are attracted to fields with high levels of decomposing organic matter. This includes heavy plant residue remaining after harvest of the previous lettuce or cole crop, and applications of manure prior to planting.
Growers are not encouraged to plant melons into fields under these conditions. If growers decide to plant in these conditions, it would be wise to use a preventative insecticide applied at planting to minimize the impact from SCM and give seedling stands a fighting chance.
A few alternatives are available that have shown activity against SCM and may be practical for SCM management in spring melons.
For more information, click on this link - "Seed Corn Maggot"
Contact Palumbo: (928) 782-3836 or [email protected].
Abiotic diseases
Abiotic diseases
By Mike Matheron, UA Extension Plant Pathologist
The dry weather pattern that we are currently experiencing has greatly reduced the incidence of diseases caused by fungi and bacteria on vegetable crops in the desert Southwest.
This is especially true for most foliar diseases caused by these pathogens which require moisture and high humidity for infection and disease symptom expression.
On the other hand, plant diseases or disorders caused by non-biological agents are not dependent on a living pathogen and can occur whenever circumstances favoring development are present.
Symptoms of these abiotic or noninfectious diseases can result from a variety of causes, including low or high temperatures, excessive soil moisture, low or high light intensity, air pollution, mineral deficiencies, mineral excesses, and excessively acid or alkaline soils.
At this time of year, low or freezing temperatures can be a concern. Depending on the crop and its location, freeze damage can occur. This damaged plant tissue can then serve as colonization sites for some biological pathogens of these crops.
Furthermore, microorganisms that normally would not infect healthy tissue can sometimes invade injured tissue and cause additional damage. Crops with sustained freeze damage should be monitored carefully for disease symptoms caused by these opportunistic microorganisms.
Contact Matheron: (928) 726-6856 or [email protected].
Herbicide injury to wheat following a lettuce crop
Herbicide injury to wheat following a lettuce crop
By Barry Tickes, UA Area Agriculture Agent
It is common to plant wheat following lettuce in Yuma County and California's Imperial Valley.
The three soil active herbicides used on lettuce, Bensulide (Prefar), Benefin (Balan), and Pronamide (Kerb) can cause temporary injury to wheat. Although some temporary injury is not unusual, it rarely causes losses in yield or quality and is normally not considered a problem.
Pronamide moves readily with irrigation water and it is normally gone by the time the wheat is planted. The Kerb label specifies a rotational interval of 12 months. A good irrigation will help move this herbicide out of the root zone and 12 months is not usually needed.
Bensulide and Benefin stick to medium and fine textured soils. Irrigation water is ineffective in moving it below the root zone. The rotational interval for these is shorter than for Kerb. It takes four months for Bensulide and 10 months for Benefin.
Tillage is the best way to minimize potential crop injury from Bensulide and Benefin.
Contact Tickes: (928) 580-9902 or [email protected]. 
Subscribe to receive top agriculture news
Be informed daily with these free e-newsletters
You May Also Like
---