Arizona Veg IPM: fall melon pests, plant pathogens, lettuce field herbicides
Arizona Veg IPM: fall melon pests, plant pathogens, lettuce field herbicides
Insects can cause serious economic losses to fall melon seedling crops during stand establishment;Some plant pathogens thrive on summer temperatures common in the low desert and cause disease on plants;Few herbicides are registered for use in lettuce – the most common were first registered almost 50 years ago.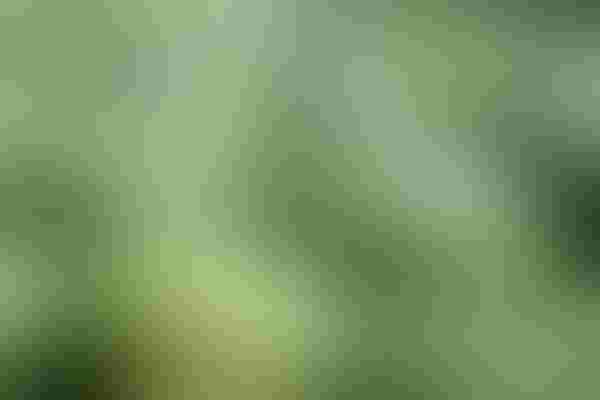 The latest Arizona Vegetable Integrated Pest Management Update from the University of Arizona (UA) Cooperative Extension in Yuma, Ariz. released July 26, 2011.
Important insect pests in fall melon stand establishment
By John Palumbo, UA Research Scientist and Extension Specialist
Growers will begin planting fall melon crops within the next several weeks. Pest control advisers are likely to encounter insects which have the potential to cause serious economic losses to seedling crops during stand establishment.
These insects include flea beetles, crickets (sometimes grasshoppers), darkling and rove beetles, and saltmarsh caterpillars.
Seedling crops at the cotyledon stage are most susceptible to these pests. Feeding by large numbers can devour much of the cotyledons or outright kill the small plants. If left uncontrolled, larger seedling plants (two to four leaf stage) can sustain significant feeding damage on newly emerged leaves.
Not only can this feeding stunt plant growth, but can result in lack of uniformity and maturity at harvest.
Host sources of flea beetle, cricket and 'wooly worm' infestations include numerous weeds (e.g. purslane, sudangrass, cotton, and alfalfa). Experience suggests that melon fields planted adjacent to these crops are at risk from these seedling pests, particularly flea beetles.
As these summer host plants are harvested or terminated during the next several weeks, these seedling pests typically move to the next available host crops - lettuce, cole crops, and melons.
Fortunately, there are many registered insecticide alternatives available that can be applied via chemigation, including pyrethroids, or foliar sprays, including Lannate and neonicotinoids, that can cost-effectively minimize pest abundance and damage to emerging melons crops.
For more information on insect pests of leafy vegetables and melons at stand establishment, click on this link: Insect Management on Desert Melons.
Contact Palumbo: (928) 928-782-3836 or [email protected].
Plant pathogen survival in the desert
By Mike Matheron, UA Extension Plant Pathologist
While people can escape the desert heat by finding refuge in air-conditioned buildings and can obtain food from many sources, plant pathogens survive high temperatures and the lack of food by employing other tactics.
Some plant pathogens can thrive at summer temperatures common in the desert and cause disease on plants growing at that time. However, most others cannot function at temperatures much above 90 degrees Fahrenheit.
To survive inhospitable temperatures or the lack of a host for feeding, fungal pathogens often produce thick-walled durable spores or other structures that allow the organisms to survive hostile environments in a dormant state.
The visible dark-colored sclerotia produced by the lettuce Sclerotinia pathogens are such structures. Much smaller sclerotia and thick-walled spores facilitate long-term survival of the soil-borne pathogens Rhizoctonia and Fusarium, respectively.
On the other hand, bacterial plant pathogens do not have recognized survival structures but can subsist for some time in a reduced metabolic state on, in, or near living or dead plant tissue.
Virus pathogens also cannot make resistant structures so survival usually occurs in living plants or vectors. These plants can include weeds or cultivated crops that do not express disease symptoms but serve as sources of virus to visiting insect vectors.
Finally, nematode survival stages can include eggs and certain larval forms. Many of the cultural disease management methods that we employ are effective because they disrupt the normal survival capability of plant pathogens.
Contact Matheron: (928) 726-6856 or [email protected].
Herbicides for ground preparation in lettuce
By Barry Tickes, UA Area Agriculture Agent
There are relatively few herbicides registered for use in lettuce. The principle three herbicides used - Kerb, Balan, and Prefar - were all first registered almost 50 years ago.
Additionally, lettuce is planted starting in the summer when summer annual and perennial weeds are a problem and through the winter when winter annual weeds are a problem. This larger number of potential weed problems combined with the limited number of available herbicides makes it necessary to try to kill as many weeds as possible prior to planting.
Almost any herbicide registered for "fallow" conditions can be used prior to planting lettuce as long as preplant and preharvest intervals are observed. The herbicides most commonly used for this purpose all have a zero preplant or preharvest interval. ET is 1 day and Metam Sodium is 14 days preplant.
For more information, click on this link: Herbicides for Ground Preparation in Lettuce.
Contact Tickes: (928) 580-9902 or [email protected].
Bagrada bug
The following UA videos have important information about the Bagrada bug.
"BAGRADA BUG, What do we really know?- part 1"
"BAGRADA BUG, What do we really know?- part 2"
Subscribe to receive top agriculture news
Be informed daily with these free e-newsletters
You May Also Like
---