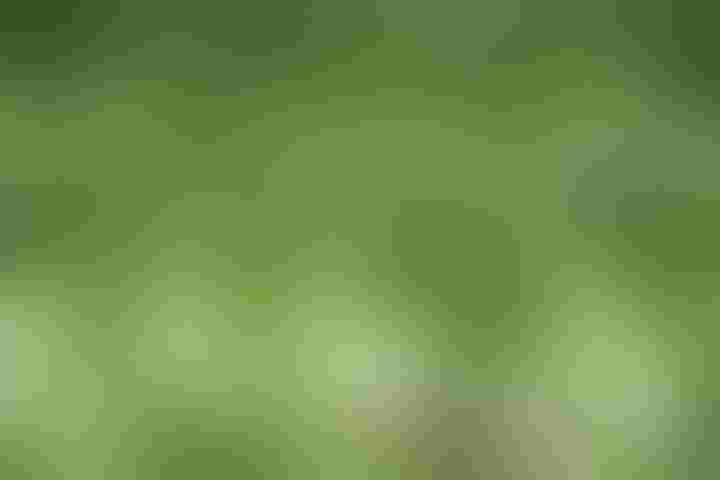 The teaming up of California agriculture and the state's world renowned electronics industry is now underway. One of the first demonstrations of this cooperative venture has been structured.
The agricultural side is represented by Western Growers, the 90-year-old trade association traditionally identified with the fresh vegetable industry. The group has a strong presence in the Salinas Valley with members including growers and shippers throughout the state who handle significant volumes of fruits, nuts, and table grapes.
The Silicon Valley presence is concentrated in a relatively new combine of electronic interests called Silicon Valley Global Partners (SVG) operating out of the microchip, inductor, and component stronghold of San Jose. It is managed by a broad-based group drawn from most every level and breadth of the electronics industry.
The two entities will collaborate on innovation centers in Salinas and San Jose in support of a combined goal of finding, accelerating, advancing, and investing in innovative solutions intended to solve critical challenges to production agriculture through technology.
At the same time, Western Growers becomes a strategic partner of Forbes (the magazine and more) for the Reinventing America: The Ag Tech Summit. It is a combined trade show and instructional and promotional event to be held July 8-9 in Salinas.
The SVG component, as co-host of the July event, includes participation and collaboration in the SVG Thrive Accelerator program and the SVG Technology Growth Fund.   
Sustainable food chain  
Tom Nassif, Western Growers president and CEO, says the purpose of the partnership with SVG is the development of a sustainable food chain, technologies, and innovation.
His organization's Innovation Center in Salinas, along with other forms of communication and collaboration, will be a place for entrepreneurs and innovators to be mentored by Western Growers members who produce approximately half the fresh produce in the country.
SVG offers its Thrive Accelerator, a selective mentorship and investment program intended to connect technology-enabled startups with leading agricultural companies. Other program sponsors include Taylor Farms, JV Smith Companies, Chiquita, Dole, Mann's, and Rocket Farms.
John Hartnett, CEO of SVG Partners, said, "Our team consists of accomplished technology leaders who want to apply their experience and passion to help portfolio companies succeed."
Nassif says the mutual aim of Western Growers and SVG is "to advance technology innovation in the fresh produce industry; thereby improving the ability of our members to produce more food in more efficient ways."
He acknowledges that farmers today know they need to increase the quantity and quality of crops, using less water, labor, and other essential inputs. 
Nassif said, "This increased efficiency demands greater precision which could be facilitated by new and better technology."
Agriculture can present challenges to keep the SVG-Western Growers partnership occupied for some time. In the Salinas lettuce industry alone, it has been a more than 50-year effort to develop equipment that will either allow lettuce to be planted to a stand or thin it to a stand after its planted thicker.
The citrus industry has appeared to be on the verge of mechanical harvesting equipment during the past few years. If the high-tech combine in Monterey and Santa Clara Counties can offer means to push a project like that forward, it will be a significant contribution.
Several other California crops offer similar challenges at the field level and at packing and transportation levels.
It is truly encouraging to see two of the state's major industries come together to resolve and overcome longstanding issues of production, handling, financing, marketing. and more.
You can see it for yourself at the July 8-9 show in Salinas. 
Subscribe to receive top agriculture news
Be informed daily with these free e-newsletters
You May Also Like
---