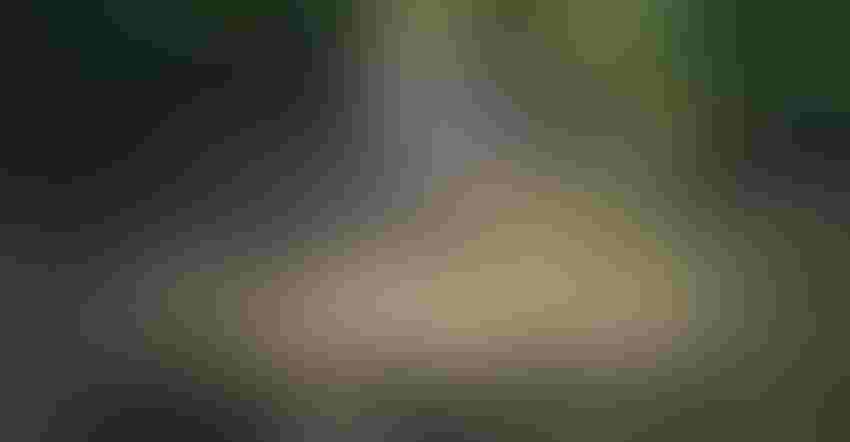 As summer heat increases stress on orchards, a tree nut group is asking California to delay implementation of the Sustainable Groundwater Management Act.
Todd Fitchette
In a state with the nation's largest agricultural sector, one that employs well over 400,000 workers and generates more than $50 billion in annual revenue, drought is an unwelcome visitor. Especially when it stays too long and makes its hosts uncomfortable.
According to the Public Policy Institute of California: "Climate change is making the state's variable climate even more volatile as the megadrought brings chronic low precipitation and higher temperatures. While economic impacts last year were modest, statewide, they were more costly in the Sacramento and North Coast regions (and) dry conditions will persist in 2022, increasing those impacts."
The group's policy brief on Drought and California's Agriculture, Farming in a State of Extremes, notes that with surface water deliveries to farms already at cut-back stage, farmers with access to groundwater have increased pumping that source as shortages have led to idled land and deficit irrigation.
"We estimate that total land idled because of the 2021 drought was 395,000 acres over and above land already fallowed for other reasons, much of it in the Sacramento Valley," they reported.
And projections from the state's best climate science minds anticipate that the entire state will be impacted in the years, and decades, to come by higher average temperatures and more frequent lift-threatening heat waves.
In announcing his Extreme Heat Action Plan, Gov. Gavin Newsom stated the obvious. "Extreme heat, driven by climate change, endangers the lives and livelihoods of Californians in every corner of our state."
How something that impacts everyone and everything is debated and decided is touchy as all participants want a share of that dwindling pie. Ag groups, including the Western Agricultural Processing Association, have met with the Department of Water Resources to present their case that the Sustainable Groundwater Management Act and other water restrictions will prove disasterous.
No farming, no jobs
"SGMA is a devastating law that severely impacts crop irrigation," according to WAPA. "This is the most important issue facing us today and coupled with the inability to build new water storage, restrictions on existing surface water deliveries in this third year of drought will cause fallowed acreage to skyrocket. And fallowed acreage means no farming and no jobs."
Mayors, supervisors, legislators, involved committee members, and industry representatives met in an emergency water summit in Visalia during the first week in May to discuss "The years of inaction that have led to this disaster."
When the meeting ended and emotions subsided, WAPA President Roger Isom felt the event was worthwhile. "It was well attended, some 400 people, and we walked away with some action items like a request for a meeting with the governor and our legislators.
"The gathering amounted to a briefing on water status and issues with an outline of what would happen if we don't act quickly and properly. We had bankers and school officials and farmers as well as CDFA Secretary Karen Ross and representatives from the governor's office in attendance to hear us ask if the governor could step in and do anything with SGMA. The Act can't go forward right now as is.
"We also indicated there was close to a $70 billion budget surplus and we're hearing that GSA needs funding for some projects to help mitigate low thresholds. So in addition to asking for flexibility of SGMA deadlines, we're indicating a portion of this money could help GSA with mitigation, whether through groundwater recharge or whatever solution they might have. We need help and we need it right now.
"People painted a pretty bleak picture about what will happen if SGMA goes forward as written. Time will tell."
Subscribe to receive top agriculture news
Be informed daily with these free e-newsletters
You May Also Like
---