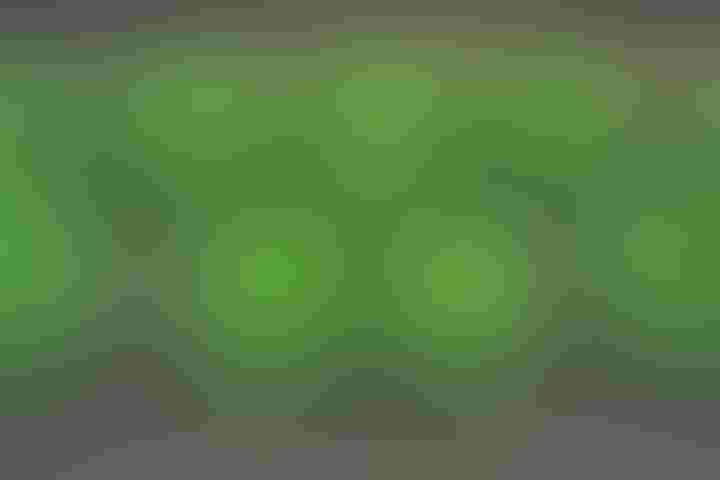 As I sometimes do on the research road to compiling subject material to write this column each month I peruse the Internet, newspapers, TV broadcast reports and news magazines. Sometimes I get distracted from my initial goal topic and end up with an entirely unrelated chorus of facts I had no intention of spending much time on. 
This is one such case. The thought sprung up after I read a report in Slate magazine that food scientists at Cornell University have produced a strain of broccoli that thrives in hot environments.  This will likely make it possible for states with sweltering summer months to grow the vegetable.  This got me to thinking how fortunate Californians are to live in such a rich agricultural state.  Here the cool coastal fog is perfect for growing typical broccoli and we currently produce more than 90 percent of the broccoli grown in the U.S.  But what if California suddenly lost its massive agricultural ability to feed the U.S. and the world?  What impact would this have on consumer choices and food prices?
I may be guilty of stating the obvious here but often I do believe that those who benefit most from the hard work of growers take California's "Horn of Plenty" for granted. So our good fortune frequently needs repeating.
Our home state leads all of the other states in farm income. It's positioned as the agricultural powerhouse of the United States. About 73 percent of the state's ag revenues are derived from crops while the other 27 percent of revenues are generated by livestock commodities. In terms of revenue generated, California's top five ag products are dairy products, greenhouse and nursery products, grapes, almonds, and cattle and calves. California agriculture generates roughly $37.5 billion annually, more than any other state.
So a loss of California ag production would hit hard consumers' wallets and their diets would become less balanced.This is because our state produces a sizable majority of American fruits, vegetables and nuts; 99 percent of walnuts, 97 percent of kiwis, 97 percent of plums, 95 percent of celery, 95 percent of garlic, 89 percent of cauliflower, 71 percent of spinach, and 69 percent of carrots and the list goes on and on. A lot of this is due to our soil and climate. No other state, or even a combination of states, can match California's output per acre.
Lemon yields, for example, are more than 50 percent higher than neighboring states. California spinach yield per acre is 60 percent higher than the national average.  Without California, supply of these products in our country and abroad would dip, and in the first few years, a few might be nearly impossible to find.  Orchard-based products specifically, such as nuts and some fruits, would take many years to spring back.
Soon, the effect on consumer prices would become attention-grabbing. Rising prices would force Americans to alter their diets. Grains are locked in a complicated price-dependent relationship with fresh fruits, vegetables and meats. When the price of produce increases, people eat more grain. When the price of grain rises, people eat more fruits and vegetables. (In fact, in some parts of the world, wheat and rice are the only "Giffen goods" – a product in which decreasing prices lead to decreasing demand.)  Young people and the poor in America, more than others, eat less fresh fruit when prices rise.
We Farm, You Eat
Take California's agricultural history as a gauge. In the 1860s, the state's leading crops were wheat and corn. Beginning in the 1880s, however, the state ceased to be the nation's breadbasket and became its fruit and vegetable basket. Rail links made transcontinental shipments possible and cities on the Eastern seaboard offered staggeringly high prices for produce. Interest rates dropped from 100 percent during the Gold Rush that began in 1849 to 30 percent in 1860 to 10 percent in the 1890s. 
This decline afforded California farmers the time to change over to slow-developing crops such as nuts and tree fruits. The land under irrigation grew four-fold from 1889 to 1914. Manufacturers of farm equipment relocated to California and designed equipment specifically for the state's farming conditions, the same way automobile parts suppliers flooded Detroit in the early 20th century and computer engineers flocked into Silicon Valley in the 1990s.
For more than 50 years, the men and women who work California's fertile fields have made this state the nation's No. 1 agricultural producer and exporter. If it's for breakfast, lunch, or dinner, all or a portion of the meal was probably grown right here in the Golden State.
As Californians we should thank our lucky stars to live in a state so bountiful with food. And if you work in agriculture feel good about what it is you do, and be optimistic about the future.
So the next time you are driving down Highway 99 or Interstate 5 and see those signs in a farm field near the side of the highway saying simply "We Farm, You Eat," give a smile of recognition that you belong to a very important team with a very special mission.
More from Western Farm Press
CAPCA 2013 conference draws big crowd
Pig farmer replays Deliverance with repo men
Agriculture's economic forecast is sunny... with a few clouds
Subscribe to receive top agriculture news
Be informed daily with these free e-newsletters
You May Also Like
---