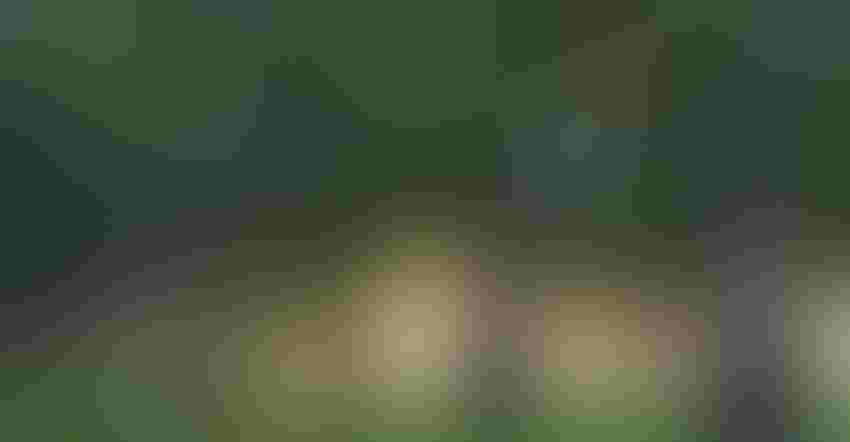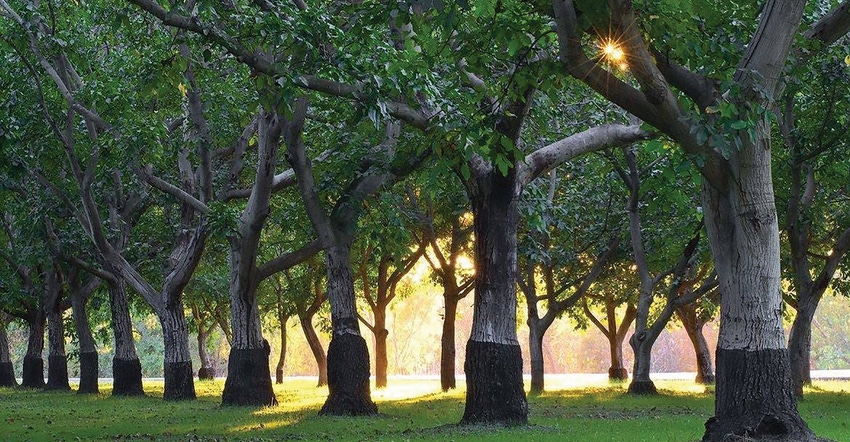 Walnut bearing acreage in California may grow modestly over the next five years, a Rabobank expert says.
California Walnut Board
America's walnut production is expected to continue to grow in the predictable future despite all the existing and foreseeable challenges, according to David Magana, tree nut senior analyst for Rabobank.
Summarizing Marketing Trends in a Nutshell, he tells nut growers: "Some of the past challenges will continue, especially on the input side, but also on the shipping side with export bottlenecks."
Aware that life won't be getting any easier despite the accolades of a record harvest during the 2020/21 marketing year, he says, "We came from a 2020 record crop with prices at multi-year lows and this year, given a shorter crop and a positive carry-in, prices started on the strong side until imports began putting pressure on pricing.
"Growers will face an increase in prices of fertilizers and chemicals that will cut into any profit potential --- it will put pressure on margins going forward.  And current pricing won't incentivize a larger planting area, so we're likely to see bearing acreage remain relatively stable.  We're also likely to see a higher-than-average carry-out which could continue pricing pressures."  
Speaking from the Rabo AgriFinance booth at the recent World Ag Expo where the 5-year market outlook for California (and global) walnuts was released, Magana said that some of the walnut trends could also affect other tree nuts with the impacts of logistics challenges and labor availability and the like impacting all California growers.
In addition to pricing as a disincentive to further walnut expansion and a continuation of port congestion and logistics bottlenecks for exports, "In the years to come, expect a gradual transition to higher-value cultivars and to California regions with better access to water," he predicted.
"While input costs will represent a short run challenge, sustainability-related opportunities could provide a competitive edge to the walnut and the whole tree nut industry in the long run."
Modest growth
Rabobank uses a proprietary analytical tool involving variables like bearing acreage, yield, age of trees, weather risk, and the like that showed the 2020/2021 estimated bearing acreage increasing by only 4.1% — which was the lowest growth rate in the last five seasons.
"We expect that, on average during the next five crop years, bearing acreage may grow at modest rates dependent on pricing," Magana said.  "It's also likely that current low prices will create incentives to reduce bearing acreage, particularly of lower-value varieties in some areas in years to come."
The preponderance of global walnut production takes place in three countries --- the U.S., China, and Chile, and Magana says, "While the U.S. continues to be the largest walnut exporter in the world, look for an increase in global exports as both China and Chile are increasing their numbers over the past two years.  We're watching Chile where we anticipate more competition in the Pacific market as growers there continue to improve the quality of their walnuts, making them more competitive with the U.S. as a 'quality supplier' to international markets.
"It will be important for walnut growers to have a collaborative system in place to more reliably supply the marketplace."
While the industry is still smiling at the 2020/21 USDA objective walnut crop estimated at 1.56 billion pounds (a record short ton crop of 780,000), "Our average production estimate for 2021/22 will be 1.47 pounds which is roughly a 6% drop from the record crop."
Subscribe to receive top agriculture news
Be informed daily with these free e-newsletters
You May Also Like
---