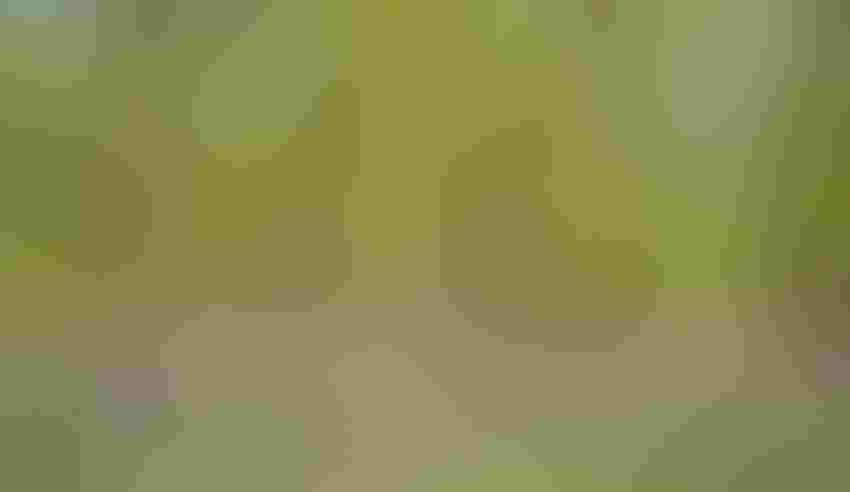 Shortchanging an on-year pecan orchard of nitrogen needed to properly fill kernels later this season can be an expensive mistake, reminds Richard Heerema, New Mexico State University pecan specialist.
"Without enough nitrogen to go around during kernel fill, the crop's percent kernel figure — one of the main measures of nut quality and market value — can suffer dramatically," he says. "Also, it could lower winter survival rates and reduce fruit set success the following spring."
That's why he recommends doing leaf analysis this month to determine how much more nitrogen, if any, your trees need this season to properly fill kernels. That occurs during September and October in Western Schley and Wichita varieties and earlier in Pawnee.
Kernel fill is one of two periods during the season of high nitrogen demand by pecan trees, Heerema says. The other is April through June, when they need enough of this nutrient to keep pace with rapidly-growing shoots and leaves. In an on-year, the trees should receive about two-thirds to five-sixth of the total planned nitrogen budget during that spring period.
"The 'gold standard' for pecan tree nitrogen nutrition is a leaf tissue concentration in the range of 2.5 percent to 3 percent for leaves sampled in July," he says.
If the leaf analysis reveals low or marginal levels of nitrogen. Heerema recommends adding the nitrogen needed to correct the deficiency in one or two applications beginning in September,
"The tree places a high priority on kernel growth," he explains. "If you don't provide the necessary nitrogen, it will take the nutrient from someplace else. Often, that nitrogen comes from leaves close to the nut cluster. If that happens, you'll see those leaves turning yellow in October. By contrast, leaves on trees with adequate nitrogen levels should stay green through the first frost in New Mexico and colder areas of Arizona. In California and warmer areas of Arizona leaves normally don't begin to yellow until very late in the season."
Meeting the nitrogen needs of bearing orchards in an off-year is a different story. Those trees should receive all of the nitrogen for the season during early leaf and shoot growth, Heerema notes.
In the case of immature, non-bearing pecan trees, all of the season's nitrogen application should be made before July. "These trees can grow pretty steadily through the season," he says. "You don't want them growing vigorously in late November. That could set them up for freeze injury."
Applying more nitrogen than needed during the season wastes money. Plus, it increases the risk of nitrates leaching into the groundwater.
"However, applying less nitrogen than the tree needs reduces profits faster than applying too much," Heerema says.
The actual amount of nitrogen required to correct a deficiency varies from between soil types. He suggests starting by following a rule of thumb: For every 1,000 pounds per acre of in-shell pecans trees are expected to produce, apply 100 pounds of actual nitrogen per acre.
"For example, if your pecan trees are low on nitrogen and they typically produce 2,000 pounds of nuts per acre, then start bringing levels up by adding 200 pounds of actual nitrogen per acre," Heerema says. "Leaf analysis will probably show that's too much. Then, you can back off your application rates. As you become familiar with your orchards you'll be able to figure out the ideal application rate. In many cases, 75 pounds per acre of actual nitrogen per 1,000 pounds of crop will probably be sufficient."
This report is from Tree Nut Farm Press, a twice-monthly electronic newsletter published by Western Farm Press during the growing season. If you would like to receive Tree Nut Farm Press, see here for sign-up.
Subscribe to receive top agriculture news
Be informed daily with these free e-newsletters
You May Also Like
---