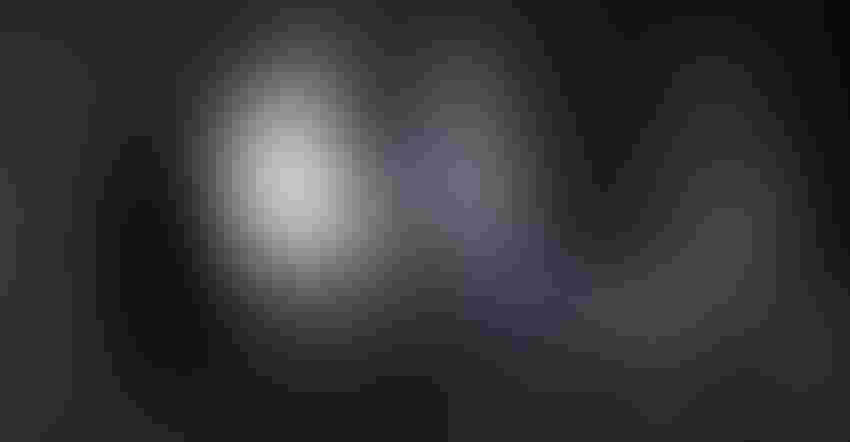 From left, Sara Garcia Figuera, Prospero & Partners, Clay Hamilton, Foreign Agricultural Service, and Jonathan Hoff, Monte Vista Farming, address shipping and supply chain challenges during the recent Almond Conference in California.
Todd Fitchette
Shipping and supply chain woes are not the only headwinds facing U.S. agricultural goods. Proposed rules in the European Union are causing concern with American almond producers and the federal government.
Lower maximum residue level limits and food labeling rules are among the top concerns facing U.S. almond producers, according to Sara Garcia Figuera, a technical consultant with Prospero & Partners.
Prospero & Partners began consulting with the Almond Board of California in the summer of 2021, offering timely intelligence about some of the ongoing initiatives that could affect almond imports into the European Union.
The issues stem from the EU Green Deal, an effort striving to make Europe the first climate-neutral continent. The plan is said to be an overarching roadmap for all EU policies through 2024 that aims to eliminate greenhouse gas emissions by 2050 and decouple economic growth from resource use.
The EU Green Deal covers many policy areas, she said during a panel discussion at the recent almond conference in Sacramento, Calif. Included in the plan are several farm-to-fork goals that aim to reduce food loss and waste, improve food production, processing, and distribution sustainability, and make food consumption more sustainable.
Perhaps the most controversial plan in the farm-to-fork proposal is a 50% reduction in the use of pesticides by 2030.
"This has been one of the most controversial targets because we're already in 2022," she said in early December.
"There's an ambition to reduce nutrient losses by 50%, reduce the use of antimicrobials of livestock production by 50%, and then increase the overall agricultural area under organic farming to reach 25% by 2030," she continued.
Ideas disappointing
Clay Hamilton, associate administrator of the USDA's Foreign Agricultural Service, called these ideas of the EU disappointing.
"The way they seem to do things in Brussels is that they come up with aspirational regulations, put them into place, lock them in, and then figure out how they're going to work," he said during the panel discussion.
Hamilton went on to say that USDA Secretary Tom Vilsack previous agreed that while improvements can and should take place, if these changes are not profitable for farmers, they won't work.
"They don't seem to focus on that in Brussels," Hamilton said. "They're not listening to farmers when they say this doesn't make sense."
Hamilton says the U.S. is trying to promote science-based decisions in Europe and elsewhere when it comes to export regulations.
"We're trying to get not just Europe, but all countries to focus on how we can do this," he said. "How can we be sustainable, work together to preserve the planet, and feed eight billion people? Europe is very inward-focused."
Another issue within the EU is the "mirror clauses" the union seeks. This would require a one-size-fits-all approach to import rules across the entire EU.
Jonathan Hoff of Monte Vista Farming in Denair, Calif., said these requirements are causing confusion among his customers.
"In a lot of cases, our customers are confused about what all these regulations actually mean and how they'll be implemented in the same way," he said. "They're sort of looking to us as a resource to tell a story about how we're complying with something that doesn't fully exist yet."
Subscribe to receive top agriculture news
Be informed daily with these free e-newsletters
You May Also Like
---