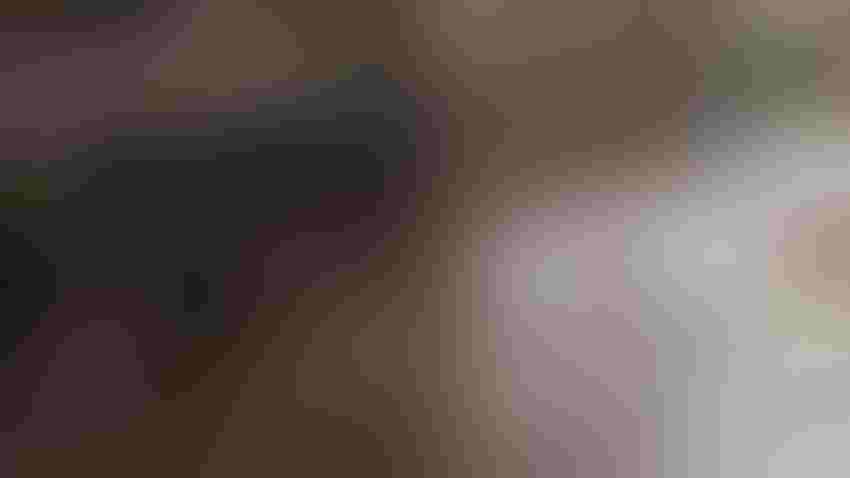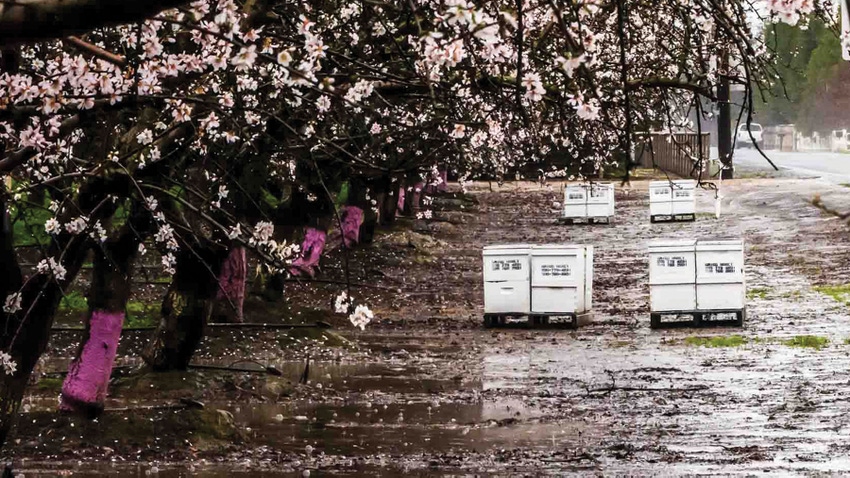 Cold, windy, and rainy weather plagued this year's almond pollination period across California. This is expected to reduce production another 3% to levels not seen since 2019.
Todd Fitchette
California almond growers expect a 3% smaller crop this year, according to the first of two annual USDA reports of what is expected.
The subjective forecast of the upcoming almond crop – an opinion survey conducted of 500 almond growers from late April through early May – suggests a 2.5 billion pound almond crop. Last year's final production was 2.57 billion pounds.
Survey estimates suggest average yields could be 90 pounds lower than last year's 1,900 pounds per acre. If this materializes, this would be the lowest yield since 2005's 1,550-pound average yield. That was the last time total U.S. almond production was below 1 billion pounds.
"A lower crop estimate was not unexpected considering all that growers dealt with last year and during this year's bloom," said Richard Waycott, president, and CEO of the Almond Board of California (ABC), in a prepared statement. "The cold, wet weather kept bees in their hives and reduced the hours they could pollinate orchards."
California almond production rose rapidly in the past decade, peaking in 2020 at about 3.1 billion pounds. Production fell each of the following years. It's 2023 number fell slightly below 2019 production.
Bearing acreage has never been higher, now at 1.38 million, 2% higher than the previous year. Trees over the age of three years are considered "bearing."
This year's subjective survey allowed growers to respond by mail, online, phone call.
The objective forecast, based on a scientific county of nearly 1,000 almond orchards, will be released July 7.
Subscribe to receive top agriculture news
Be informed daily with these free e-newsletters
You May Also Like
---