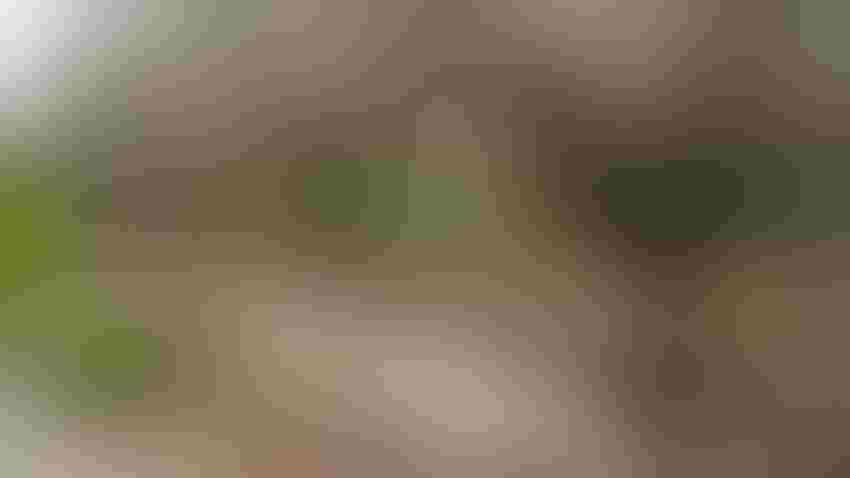 An almond orchard is waterlogged. The Almond Alliance has published a fact sheet outlining resources available for growers who've suffered storm damage.
Todd Fitchette
An organization that advocates for almond producers has published a worksheet to help those taking stock of damage from this winter's storms take advantage of programs that were triggered under President Joe Biden's disaster declaration.
The Almond Alliance's Storm Damage Reporting and Resource page includes instructions on how to document damage and report it to authorities, and numerous links to such programs as the Noninsured Crop Disaster Assistance Program and the Environmental Quality Incentives Program.
"A simple phone call can make the difference between resources available and being left out," said Aubrey Bettencourt, the Almond Alliance's president and chief executive officer. "Timely notice of loss reported to your local FSA office is critical to ensuring adequate resources and assistance is deployed to your area, as well as your ability to participate in potential future programs."
As California is still inundated with surface water from snowmelt runoff and recent storms, the USDA in late March reminded growers that technical and financial help is available through federal disaster assistance.
The Almond Board of California urged growers in a news release to document damage to their orchards or buildings with pictures, receipts and farm records. Any of those details will help expedite assistance, noted Blong Xiong, the Farm Service Agency's California executive director.
"It's important to stay informed about the various programs available to assist in the recovery efforts from these severe weather events and it is equally important that you contact your local FSA office to timely report all crop, livestock, and farm infrastructure damages and losses," Xiong said. "Required documentation such as farm records, herd inventory, receipts, and pictures of damage or loss will help expedite FSA disaster assistance."
Impact felt for months
Flood impacts are expected to last for months in some counties as additional precipitation is expected in the upcoming weeks, Xiong's office noted in a release. Producers should keep in contact with their local USDA service center as they assess the impacts to their operations, the agency advised.
As an example, the Emergency Assistance for Livestock, Honeybees, and Farm-Raised Fish Program compensates eligible producers for hive loss, stored feed and grazing losses, the FSA notes. For ELAP, producers need to file a notice of loss within 30 days and honeybee losses within 15 days.
Additionally, orchardists and nursery tree growers may be eligible for cost-share assistance through the Tree Assistance Program to replant or rehabilitate eligible trees, bushes or vines lost, the FSA explains. This program complements Noninsured Crop Disaster Assistance Program or crop insurance coverage, which covers the crop but not the plants or trees in all cases. For TAP, a program application must be filed within 90 days, the FSA cautions.For the Almond Alliance's resource sheet, visit https://bit.ly/3GcVDMS.
Subscribe to receive top agriculture news
Be informed daily with these free e-newsletters
You May Also Like
---