Research rollout continues Almond Board's public-relations push
Research rollout continues Almond Board's public-relations push
The Almond Board of California is touting new research that shows the "water footprint" needed to grow almonds in the Golden State is smaller than the global average. The rollout is the board's latest effort in an ongoing push to convince consumers that the industry is environmentally conscious.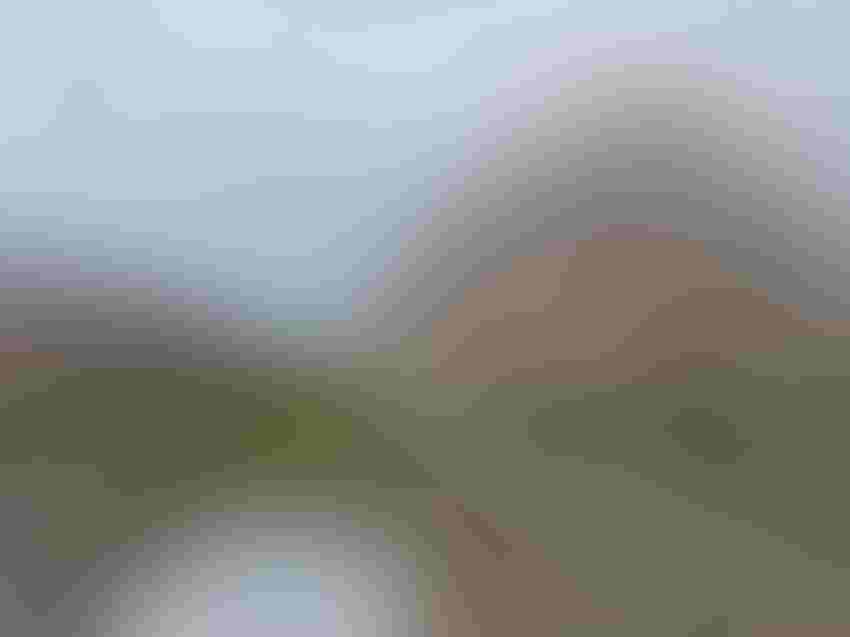 The Almond Board of California has launched the latest salvo in its ongoing push to convince consumers that their industry is conscientious about saving water.
The board earlier this month rolled out research published in the Journal of Ecological Indicators asserting the "water footprint" of almonds grown in the Golden State is smaller than the global average and that growing almonds is a good use of water.
The study "illustrates a balancing act," says its coauthor, University of California-Davis researcher Frasier Schilling. "It's not just hat almonds use water, but that there are benefits you get with that use of water," he says.
The water footprint is a theoretical approach for determining how much water is directly and indirectly used in making a product, explains Gabrielle Ludwig, the Almond Board's director of sustainability and environmental affairs.
Often, the modeling used to determine a water footprint is based on calculating the maximum amount needed to produce something – in this case, almond trees, Ludwig says. But in practice, almond farmers use about 25 percent less water than models show, she argues.
THE WATER FOOTPRINT
In determining the footprint, three types of water are typically considered, according to the Water Footprint Network. "Blue" water is surface or groundwater that's moved, evaporated or incorporated into a product, according to the network's website, waterfootprint.org. Irrigated agriculture, industry and domestic water use can each have a blue water footprint, the website explains.
"Green" water is precipitation that is stored in the root zone of soil and evaporated, transpired or incorporated by plants. And "grey" water is the amount of fresh water needed to assimilate pollutants either through a pipe or indirectly through runoff or leaching from the soil, the organization explains.
"What got reported in the media during the drought only looked at blue water, which is the irrigation component," Ludwig told reporters in a conference call. "That's where 1.1 gallons of water per nut comes from. But the numbers are based on just a subset of water footprint data, not the total footprint."
When accounting for rainwater falling in an orchard and grey water needed to dilute pollutants, producing an almond in California actually involved 3.2 gallons on average in 2016, although the amount varied significantly by region. But the global average is 4.1 gallons per kernel, the report notes. The key difference is that California has almost completely eliminated waste of precipitation in recent years, partly because there was so little of it to begin with during the drought and partly because growers have made the most of whatever rain does come with increasing yields.
OTHER BENEFITS
The paper also examines the nutritional and economic benefits of almonds when compared to other crops, noting that it takes more water to grow proteins and fats than carbohydrates and sugars. So while almonds and other tree nuts need more water per serving than most fruits and vegetables, they are also rich in nutrients, beneficial fats and protein, the researchers contend.
The Almond Board further argues there's less waste of byproducts from almonds than for other crops. Farmers "grow four crops per drop," including the kernel as well as almond hulls, shells and woody material that can be recycled, the board asserts in a fact sheet explaining the research paper. The trees store carbon and are used to make electricity at the end of their lives, the shells become livestock bedding and the hulls are used in dairy feed, reducing the water needed to grow other feed crops, the board argues.
The paper's unveiling follows the Almond Board's announcement in December of its latest round of research funding -- $4.8 million for 64 independent, third-party research projects exploring what it calls "next-generation" farming practices.
INDUSTRY CRITICIZED
The board has stepped up its sustainability efforts in recent years after being stung by criticism of the industry at the height of the state's historic drought, as some charged that growers use too much water and that large-scale almond production in California puts too much stress on honeybees. One article by The Associated Press in 2015 posited that almonds require more water than all the showering, dishwashing and other indoor water use of California's 39 million residents.
The board has launched several initiatives since then, including a set of best-practices guidelines to protect bees during bloom, a project in conjunction with the environmental group Sustainable Conservation to find orchards suitable for aquifer recharge projects and several large investments in on-farm efficiency research.
The board has spent nearly $70 million since beginning its research program in 1973, of which about $6.7 million has been committed for 201 different water research projects related to irrigation efficiency, groundwater recharge and water quality, according to a news release. Of the projects announced in December, 14 focus on water with an investment of $1.2 million, the release explains.
Among those projects, UC-Davis researcher Brian Bailey is developing a smartphone application and heat-sensing platform to more precisely determine irrigation needs at any given time through leaf surface and tree temperature. The goal is to create a widely accessible tool for almond farmers to determine real-time irrigation needs and increase efficiency, board officials say.
The board credits the research into farming improvements and the adoption of water-saving technology for reducing the amount of water it takes to grow one pound of almonds in California by 33 percent over the last 20 years. An example of the efficiency of today's almond orchards can be seen in industry participation in the board's California Almond Sustainability Program, which provides information about the latest practices used in the orchards and helps growers share ideas for water use and other topics, representatives say.
The research paper can be found at www.elsevier.com/locate/ecolind. For more information on the board's water-saving initiatives, visit almonds.com/water.
Subscribe to receive top agriculture news
Be informed daily with these free e-newsletters
You May Also Like
---