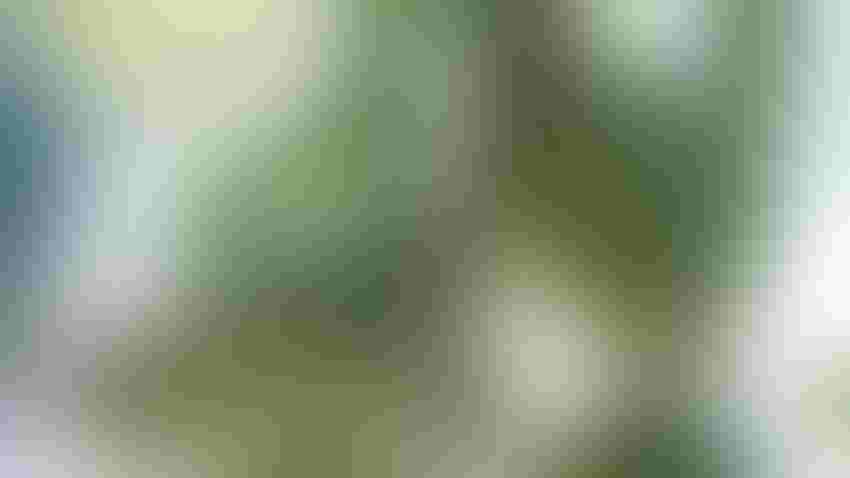 Almonds develop on a tree.
Almond Board of California
There's an election going on despite a lack of traditional stump speeches, banners, and bally-hoo. It's the annual balloting for open seats on the Almond Board of California Board of Directors. To be chosen this year are independent growers and independent handlers via voting that ends May 25.
"The Almond Board represents a very broad diverse group of growers and handlers, from multi-generational farmers to those brand new to the industry," said Tim Birmingham who directs Industry Relations for the group.
"There are different-sized operations from 10-acre hobby farms to hundreds or thousands acres, the mega-orchards, and the ABC Board is tasked with representing the needs of all the different groups who mutually want to produce a high-quality product and get paid appropriately for doing so.
"The board encourages diversity through broad representation, people from all facets of the industry with different backgrounds. We're looking for people who aren't afraid to bring forward-thinking ideas to the table, to voice their opinions. It's a healthy process to ask questions and bring different viewpoints and board members are encouraged to do so."
ABC's big boss, President and CEO Richard Waycott added: "The 7,700 growers and handlers count on the board for guidance to help the industry navigate these complicated times. We believe individuals from all walks of life can contribute to improving the lives of almond growers and the communities in which they live."
Candidates in this year's running will be announced April 1 with ballots mailed on April 21, returned no later than May 25, and election results announced on June 1. Newly-elected board members will begin their terms on August 1.
Carrying the torch
As the voice of the almond industry, Birmingham says: "We're tasked with carrying the torch forward on behalf of all the industry players. This crop has grown leaps and bounds over the years, in part because of the board's direction in helping identify opportunities for marketing as well as production research and other activities the board oversees."
And there's an acknowledgment that while things have been humming along nicely, pitfalls always await. "When shipments and prices are high, everyone is happy. Recently, due to shipping-related issues translating to excess inventory which further translates to lower prices to growers, the board is looking at long-term solutions as well as addressing short-term issues that arise. It's a big responsibility and the board takes it very seriously."
Both current and new board members will jump right into existing issues --- especially those evolving around water, sustainability, and marketing. "Other agenda items include regulatory issues and ensuring we have the tools to continue to farm appropriately in California, resources like pesticides and other chemical tools where decisions will be made that are rooted in science.
"On the field production side, board members will also work with universities and researchers on the most efficient ways of growing almonds and making sure we have the varieties that will continue to thrive here."Birmingham says things are being done a bit differently this year with the addition of a web page (Almonds.com/elections) highlighting all aspects of the election and updated every week.
Subscribe to receive top agriculture news
Be informed daily with these free e-newsletters
You May Also Like
---