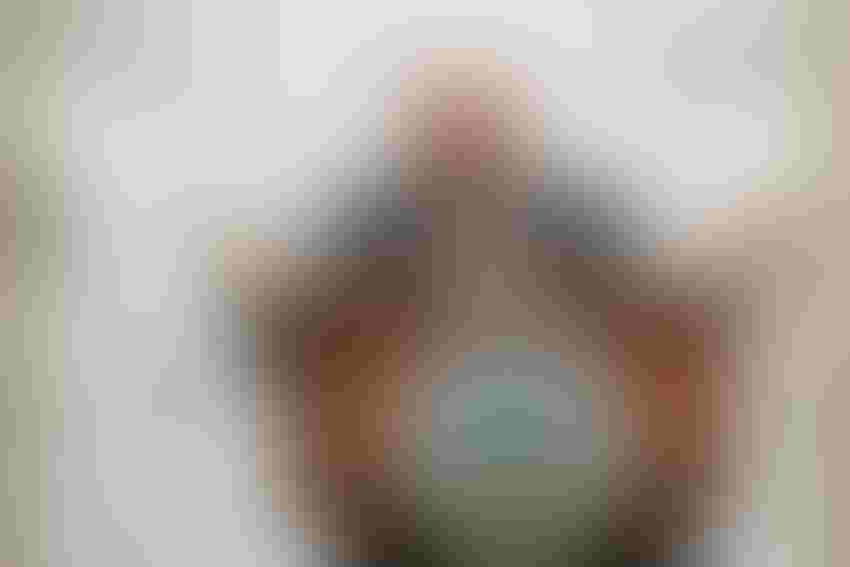 In addition to making it easier for Americans to find and fill open jobs, the final rule will reduce regulatory burdens, according to Agriculture Secretary Sonny Perdue.
prod user/Getty Images
Many U.S. farmers, especially produce and specialty crop producers, rely heavily on the Department of Labor's H-2A temporary ag worker visa program each year to bring their crops to market.
But in recent years time-consuming complications associated with the visa program process to secure temporary farm workers has made the process of getting the number of workers in the field burdensome when crops are ready for harvest.   It has also created operational and economic hardships for many farmers.
Political discussions about modernization of the H-2A program have been floated among Congressional committees and the White House for some time. But, new rules were proposed earlier this year and are now set to take effect in October.  According to Labor officials, the rules will streamline and speed the process of getting workers in the field.
U.S. Agriculture Secretary Sonny Perdue spoke with members of the nation's fresh produce industry in Washington D.C. earlier this month and talked about how the changing application process will make the program easier to navigate.
"DOL (the Department of Labor) is streamlining their application and getting away with the silly things (like) doing away with advertising in (news)papers and doing several other administrative things… We're trying to work inter-agency to get those things done that will help you who use H-2A to be better able to take (advantage of) some of the flexibilities over start dates and other types of things," Perdue said.
Perdue noted that DOL's Office of Foreign Labor Certification announced in August updates to the pertinent H-2A forms and that the online filing process for the H-2A temporary agricultural program will take effect on Oct. 21 as part of their modernization efforts.
DOL officials said the improved labor market test will assess whether qualified American workers are available to fill temporary agricultural jobs by advertising all H-2A job opportunities on SeasonalJobs.dol.gov, the expanded and improved version of the Department's existing electronic job registry.
'Critical changes'
In addition to making it easier for Americans to find and fill open jobs, the final rule will reduce regulatory burdens like the requirement that all employers advertise in a print newspaper of general circulation in the area of intended employment as the method of recruitment. Officials added the new rule is designed to strengthen protections for U.S. and foreign workers, and ease unnecessary burdens on employers in finding and certifying those workers for employment on their farms.
"These actions by DOL are critical changes the Administration is making to improve the H-2A application process," Perdue said. "President Trump is committed to ensuring our farmers and producers have access to a stable, legal agricultural workforce. By streamlining these processes, DOL is bringing the H-2A process into the 21st Century allowing farmers to be able to better and cost-effectively advertise for workers they need and fill out the required forms faster and more efficiently, because no one should have to hire a lawyer to hire a farm worker."
In a statement issued by DOL, the agency said changes to improve the H-2A temporary agricultural labor certification program will modernize the Department's H-2A regulations in a way that is responsive to stakeholder concerns and enhances employer access to a legal source of agricultural labor, while maintaining the program's protections for the U.S. workforce and enhancing enforcement against fraud and abuse.
While the changes are a welcome improvement in the federal guest worker program, not all farmers are convinced it will provide the relief they need in acquiring temporary labor when it is most needed.
One farmer on hand for Perdue's address said even though he worked through a private contractor to ease the process of the temporary worker program last year, he was ultimately still responsible for the accuracy of the information the contractor provided, and through the process did not have complete control over what was submitted.
"Even small mistakes in the process can result in delays in getting workers on the farm when they are needed," he said.
Adverse effect rate
In addition, having to pay all farm workers the "adverse effect wage rate," it is generally higher than the minimum wage in his state. In some instances that caused labor costs to run higher than a strictly domestic and traditional work force, which usually cannot be fielded because of a shortage of willing workers.
Others complain that a higher wage may be justified for more skilled workers, but in the temporary H-2A program skilled workers are often "difficult to find in large numbers."
Regardless of lingering challenges, many farmers say a more streamlined application process will be welcome relief. But they warn only time will tell whether the new rule goes far enough to help California farmers in the long run.
 For more news on tree nuts as reported by growers and farm advisors, subscribe to the Tree Nut Farm Press e-newsletter.
Subscribe to receive top agriculture news
Be informed daily with these free e-newsletters
You May Also Like
---