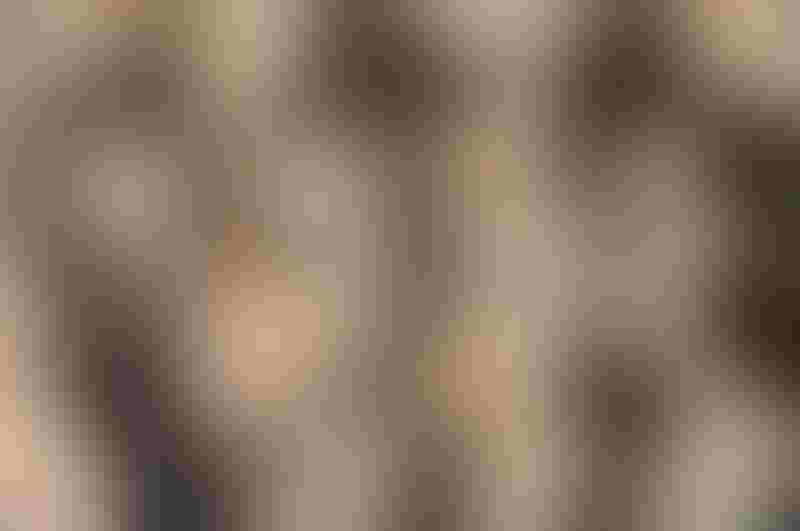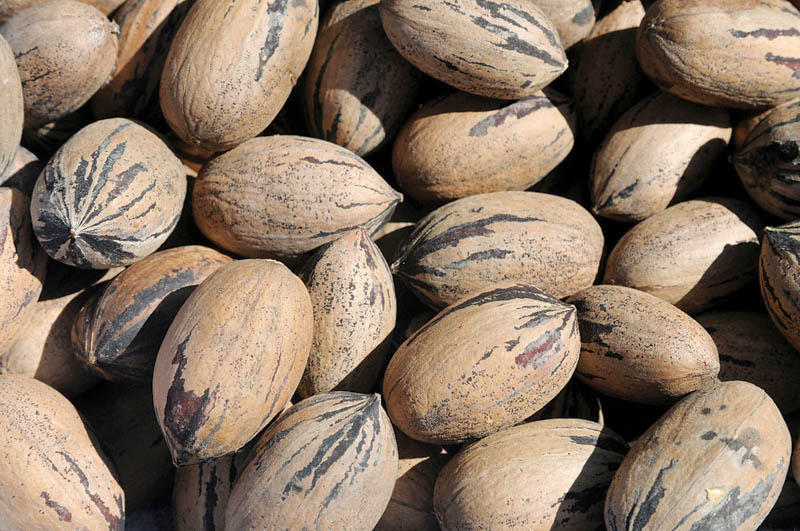 New Mexico State University celebrated two researchers at a Research Rally who are part of a team receiving a $2.4 million collaborative grant to help pecan growers in the state - and across the U.S. pecan-growing belt - stay competitive in the market focusing on the nutritional benefits of the nut crop.
Richard Heerema, a specialist with the Cooperative Extension Service; and Jay Lillywhite, a professor with the Department of Agricultural Economics and Agricultural Business, received the four-year grant though the U.S. Department of Agriculture's National Institute of Food and Agriculture Specialty Crop Research Initiative Program. The University of Georgia is the lead on the project, with partners at Texas A&M.
Through this project, researchers will attempt to improve long-term pecan production efficiency, productivity and profitability.
"New Mexico is one of the major pecan-producing states in the country," Heerema said. "Today, this industry comprises about 40,000 acres in the state. It is a major player acreage wise, particularly in Dona Ana County."
Heerema said one of the reasons NMSU became interested in this project is because researchers have seen a major shift in the way consumers and nutritionists have come to look at the nut crop, particularly its antioxidant benefits.
In 2008, the USDA released a study showing that pecans rank in the top 20 of foods with antioxidant content commonly eaten in the United States, which has gotten producers excited about the opportunity to market their crop in a special way.
"We have a very valuable marketing tool for the pecan industry but also a very viable product for consumers to increase their awareness of the nutritional benefits of this food," Heerema said.
Lillywhite said the goal is going to be to find effective marketing techniques so consumers will be willing to pay for nuts that have higher nutritional content.
"We are going to look at consumer preferences and attitudes towards pecan's nutritional components, specifically antioxidants," he said.
"We are going to look at their base knowledge of pecan nutrition. Then, we will share nutritional information with them to see how information influences their preferences and purchasing habits."
The research will look also at cultural practices that can impact these attributes and will also take into account how to package the product in a way to get the information on pecan's nutritional benefits to the consumer effectively.
The research findings will help stakeholders identify cultural practices that may influence pecan nutritional content, strategies for reducing production costs, and strategies that can increase efficiency of marketing efforts.
Subscribe to receive top agriculture news
Be informed daily with these free e-newsletters
You May Also Like
---