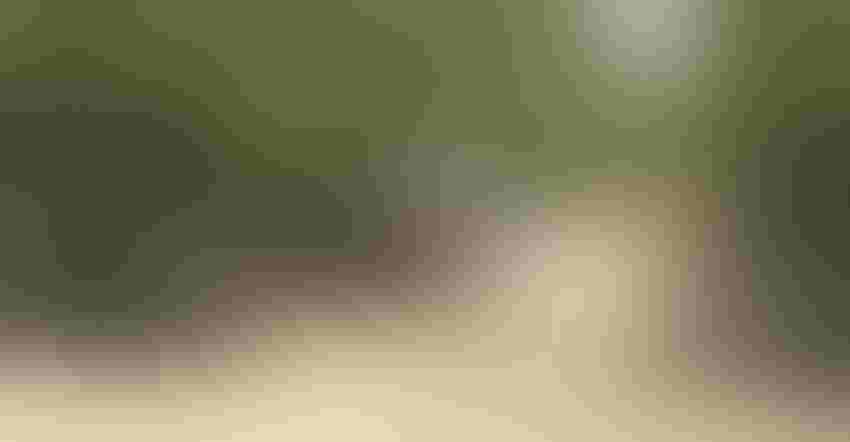 Almonds are harvested in California's Central Valley.
Tim Hearden
When you find a guy whose experience goes back nearly 75 years, the wise move is to listen to what he has to say about growing tree nuts.
Jim Jasper, now well into his seventh decade, is such a voice of nut world wisdom going back to the first plantings at Stewart & Jasper Orchards. It was 1957 and the orchard was 100 acres. Today, working with 150 other growers, the firm cultivates 2,000 acres where it grows/hulls/shells/processes some 50 million pounds annually.
"I was 11 or 12 years old, right there during Christmas planting the initial orchard with the big kids. In those days, everybody worked regardless of age," he remembers. "We still grow primarily almonds along with a few walnuts and some cherries, but our primary business is processing and marketing and adding retail value. We're a complete vertically integrated company."
As such, "We basically take care of our neighbors and have been doing so for many years processing almonds grown from Chico down to Bakersfield. Probably 75% of the almonds we process come from maybe 20-25 miles from our facilities in the San Joaquin Valley. We have a good grower base and year-in, year-out, they come back. Over 90% of what goes through our facilities today comes from our neighboring orchards while the other 8-10% comes off of our own trees.
Historically, Stewart & Jasper has grown Nonpareil as its main variety. "When you plant those, you have to pollinate and probably the most popular variety now is a Monterey, although we have half a dozen varieties of pollinators.
"The up-and-coming varieties are self-pollinating, so instead of planting two varieties, you only need one and the most prominent today is the Independence. It arrived about 2010 and a major portion of plantings in California are now Independence. We've heavily planted in it, about 500 acres, although we've planted varieties that don't all get harvested at the same time. Independence gets harvested early in the season along with Non-pareils, but you like to have other varieties that can extend your harvest a bit."
'We've been fortunate'
While solutions are being sought for myriad problems in growing tree nuts in California, Jasper remains positive.
"We've been fortunate to grow with the industry — but not outgrow the industry. We've always had about two percent of the industry and several years ago when the billion-pound mark was set, our company and our growers were dealing with 20 million pounds. By about 2010, when the industry went from one to two billion pounds, we were handling 40 million pounds. And, if needed, 60 million pounds is possible as we've grown with the industry…threefold over what it was 20 years ago."
While he has witnessed unimagined growth, he's also seen a lot of change. First off, the work force. "We have tremendous workers, some of whom have worked here for almost as many years as I have. Between August and November when much of the harvest is going on, we nearly double our workforce, but our regular core of employees has been with us for years."
While loyal employees are a plus for his successful company, he cites some firms that are getting out of the business. "Water is a major challenge. California may have ideal soil, but without water, agricultural production ceases. We're thinking we may lose about 5% of our production from the previous year because orchards are being removed."
The tree nut veteran acknowledges the negatives and then says: "Our industry is changing and we must change with it in order to persevere. The political climate and regulations make it hard to do a lot of things. It's never going to go back to the old days and how much easier it was then to run a business, but we have a younger group coming in now to move things forward despite the obstacles."
About the Author(s)
Subscribe to receive top agriculture news
Be informed daily with these free e-newsletters
You May Also Like
---