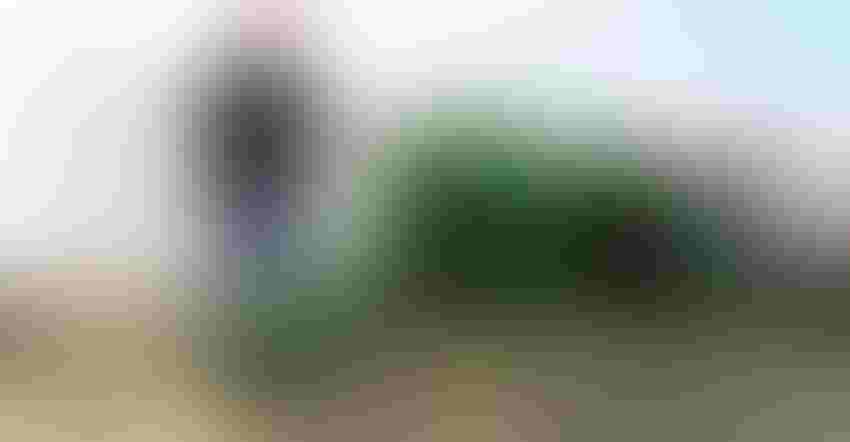 Zack Raven uses shakes and blows mummy nuts into the center of orchard rows where they are flail mowed several times to destroy unharvested nuts and eliminate overwintering moth populations and their habitat.
Todd Fitchette
[Part of a continuing series on navel orangeworm control.]
Harvest 2017 was a come-to-Jesus moment for California tree nut farmers. By the time pistachio and almond processors were done grading nuts growers knew they had to change their ways.
Fast-forward to the current, Zack Raven, grower relations manager at Keenan Farms, a pistachio grower and processor near Kettleman City, Calif., says the efforts to control Navel orangeworm in the company's crop has been worth it. Insect damage of 3% and higher in some blocks has been cut to under 0.5% through a systems approach recommended by the University of California.
"Anything under 1% is where you make most of your bonuses," Keenan said.
Winter sanitation
High on that list of recommendations is winter sanitation, an effort to rid trees of unharvested nuts during the dormant season. It is in these nuts that researchers say the Navel orangeworm (NOW) moth overwinters, emerging in the spring to begin reproduction and feeding on developing nuts.
Winter sanitation can happen one of two ways for tree nut growers. Some growers can elect to hire hand crews to manually knock nuts from trees with poles. For Keenan farms, trees are shaken by harvesters in December or January that allow nuts to fall to the ground. While this is not the normal case for pistachios – nuts for harvest are captured on a catch frame and moved to bins without touching the ground – pistachio mummies are shaken to the ground to be destroyed in subsequent mechanical processes.
Related:Skipping NOW treatments can cause significant losses
"In our first year we had to go in there with backpack blowers and blow all the berms because they were old trees that we really never paid attention to," Raven said. This included blowing pistachio mummies from where the scaffolds meet the trunk, and into the center of the rows.
From there Raven's crews went through multiple times, flail mowing the nuts to destroy them.
"It's difficult to destroy pistachio mummies because they're like marbles," Raven said. "They just roll around in the mower and you have to do it several times to break them up and expose them to the environment."
Follow-up seasons became a little easier as Raven admits crews knew what to do, and the groundwork was now laid for sanitation efforts. This starts in about December after rains make the nuts easier to shake from trees. This is followed up by blowing and sweeping the nuts into the middle of the rows where they will be subjected to flail mowers. Raven likes to run these mowers multiple times to ensure the nuts are destroyed.
Related:Nut growers urged to avoid pyrethroids for NOW control
The point is to remove the habitat for and to kill any overwintering NOW moths.
Raven admits this can cost $200-$250 per acre but says that cost is covered through increased nut quality and bonus payments at the end of the season.
Systems approach
Raven does not merely rely upon winter sanitation, though that is said to be the cornerstone of NOW control in pistachios and almonds each season. Keenan Farms uses Semios mating disruption throughout the season as a tool to confuse moths and prevent them from reproducing. He also uses camera traps to survey his fields for moth populations.
"It helps me make my decisions from there," he said.
Those decisions can include well-timed insecticide sprays to control emerging moths.
Harvest timing is also important as it can coincide with a late-season flight of moths at a time when hull split exposes nuts to egg laying and feeding damage.
Growers, including Raven, will shake pistachios twice during harvest. The first shake can come ahead of the fourth NOW flight, reducing the likelihood of damage in that run of nuts, which Raven says he likes to do.
Raven also likes to use degree day timing models to time his insecticide treatments. These models tend to predict, based on time and temperature, when subsequent moth flights will emerge and become most damaging in tree nut orchards.
Degree-days
According to studies by Joel Siegel, an entomologist with the U.S. Department of Agriculture at Parlier, Calif., the first insecticide spray is recommended in pistachios at 1,700 degree-days, which is typically from mid-July through Aug. 1. A degree day timing calculator is available online at https://tinyurl.com/y7xhkwvl.
Siegel's models suggest second sprays be applied at 2,200 degree-days (Aug. 10-28) and a third application between Sept. 1-23 at 2,700 degree-days.
Products with long-lasting efficacy are recommended.
Raven said he found success in applying Siegel's degree day model timing to his treatment regime.
"It worked for us," he said. "A lot of people will say that's a lot of sprays. You may not have any splits at 1,700 days, so that's a time to evaluate and see. Even Dr. Siegel agrees with this."
Still, the numbers appear to bear out the cost-effectiveness of the various NOW control practices when compared to various bonus payments growers can achieve through their processors.
About the Author(s)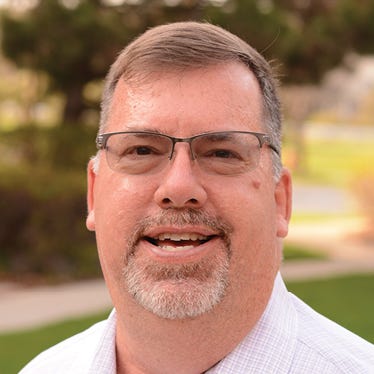 Associate Editor, Western Farm Press
Todd Fitchette, associate editor with Western Farm Press, spent much of his journalism career covering agriculture in California and the western United States. Aside from reporting about issues related to farm production, environmental regulations and legislative matters, he has extensive experience covering the dairy industry, western water issues and politics. His journalistic experience includes local daily and weekly newspapers, where he was recognized early in his career as an award-winning news photographer.
Fitchette is US Army veteran and a graduate of California State University, Chico. 
Subscribe to receive top agriculture news
Be informed daily with these free e-newsletters
You May Also Like
---