Increasing almond acreage prompts industry's push for innovations
Increasing almond acreage prompts industry's push for innovations
Almond acreage in California rose last year and is expected to do so again in 2018, according to a National Agricultural Statistics Service report. The Almond Board of California sees the increase as a chance to develop more uses of "co-products" like hulls and shells.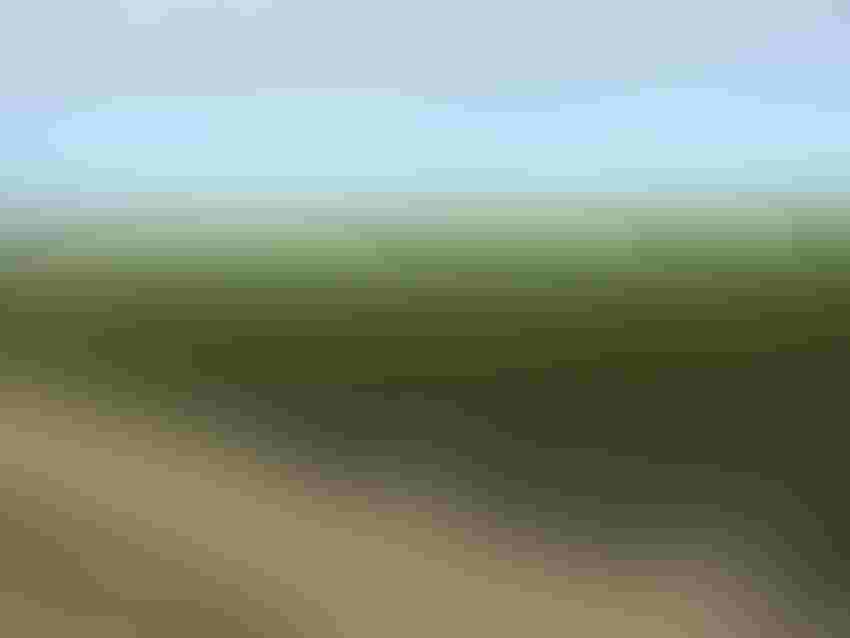 A young almond orchard is in its first year of production. California almond acreage rose in 2017 and is expected to do so again this year.
California's almond acreage just keeps going up.
In all, 1.33 million acres were in the ground last year – up 7 percent from the 1.24 million acres that existed in 2016, according to a new report from the National Agricultural Statistics Service.
Of the total acreage for 2017, 1 million acres were bearing and the rest were non-bearing, the report adds. This year's bearing acreage is estimated to be 1.07 million acres, states the NASS office in Sacramento.
Nonpareil continued to be the leading variety last year, followed by Monterey, Butte, Carmel and Padre. Kern, Fresno, Stanislaus, Merced and Madera counties led the way, accounting for 73 percent of the total bearing acreage, according to NASS.
The agency's Pacific Regional Office determines the numbers through an annual industry-funded acreage survey of California growers. About 6,000 growers are surveyed, NASS reports.
The increases come despite trees removed from some 35,000 acres within the past year. Of this number, a significant amount of acreage was harvested last fall before being pushed out, agency officials said.
More opportunities
The expansion of almond acreage means more almonds to feed a growing consumer demand – but also represents an opportunity for farmers to add value with "co-product" innovations, says the Almond Board of California.
More than 2 pounds of hulls and shells are produced for each pound of almond kernels from California orchards, based on USDA and Almond Board statistics. These co-products have historically been used as livestock bedding and dairy feed, but recently announced Almond Board research initiatives are identifying ways to increase their uses and make them attractive to other industries.
Future uses could include strengthening recycled plastics and using insect larvae for poultry feed, board officials say. Some of this research was introduced during the Almond Conference in Sacramento in December.
"The Almond Board remains dedicated to the future of the almond industry, driving innovations like co-product utilization to ensure the continued success of farmers," Board President and CEO Richard Waycott said in a statement.
"With an increasing almond acreage, the industry has more opportunity to realize the full potential of everything an almond orchard provides," he says.
Subscribe to receive top agriculture news
Be informed daily with these free e-newsletters
You May Also Like
---