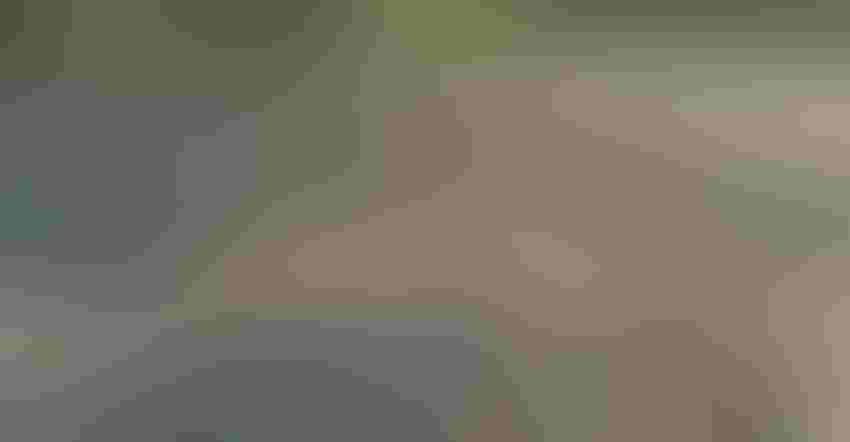 There is debate over whether California's almond crop will top 3 billion pounds in 2021.
Almond Board of California
A major almond trial in Idaho that's been ongoing since 2014 is generating interest among California growers stymied by water and regulatory challenges, an organization is reporting.
The University of Idaho's orchard at its extension center in Parma, Idaho features 14 varieties that are sold commercially, and researchers have been encouraged by the crop's yield, bloom and harvest dates, according to the Idaho Farm Bureau Federation.
Almonds have been grown on a small scale in Idaho for years, and researchers aren't yet sure that a meaningful expansion of acreage there is economically feasible, the IFBF's Sean Ellis reports.
Related: Almond shipments set new record
But Chad Henggeler of Henggeler Packing Co., one of Idaho's largest commercial fruit growers, told the Farm Bureau he's spoken to California growers interested in possibly planting almond orchards in the Gem State.
Almonds in Idaho have no trouble achieving chill hours; the trees in Parma have endured three major cold-weather tests so far and come out all right, the IFBF observes. The latest test came this year, when wind and temperatures as low as 24 degrees hindered pollination, but the trees have recovered well, the organization reports.
Room to grow
California's almond industry appears to still have room to grow. Productive acreage in the Golden State rose by nearly 6%, as Land IQ's 2021 Standing Acreage Initial Estimate predicts that productive acreage during the 2021-22 harvest will be 1.32 million acres. The National Agricultural Statistics Service estimated last year's bearing acreage at 1.25 million, up 5.9% from 2019.
NASS' 2021 California Almond Subjective Forecast estimated the state's almond orchards would produce 3.2 billion pounds this year, up 3 percent from last year's 3.12 billion-pound crop. Other entities don't expect the yield to be quite that high.
Related: Increasing yields present challenge to almond growers
"Holy Toledo," Almond Board of California Chairman Kent Stenderup said recently. "Most people were not smiling when they heard that increased number as an additional 100,000 extra pounds will be a huge challenge to our 37% growth rate over the last two years."
And yet, California almond shipments to consumer markets in the U.S. and across the globe hit a new record this year, despite port and trade issues and COVID-19 complications.
The industry shipped 219 million pounds in May – a record for the month – bringing the total this crop year to 2.45 billion pounds, setting a new record in just 10 months, according to the Almond Board. The crop year for almonds runs from Aug. 1 to July 31.
About the Author(s)
Subscribe to receive top agriculture news
Be informed daily with these free e-newsletters
You May Also Like
---