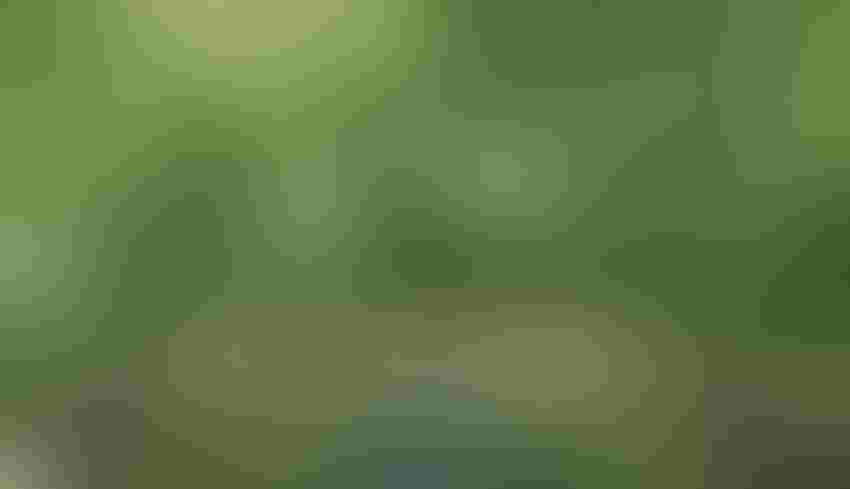 Tehama County's walnut crop is not looking like a banner year.
"Across all the early and late varieties, we don't have a huge crop," says Rick Buchner, University of California Cooperative Extension farm advisor for the county. "The Chandlers look fair, but they don't have a lot of nuts this year."
He puts the blame on a straggly bloom. Following leaf out, the earlier flowers developed and pollinated normally. However, many of the later flowers didn't set. Possible reasons include hot, windy and dry conditions plus a lack of late pollen.
Prospects for Howards are more encouraging. "The flowers set fairly well, and we had a lot of nice nuts earlier," Buchner says. "But, then we lost some to heat injury."
A temperature of 104 on June 7 followed a day later by 105 produced the yield robbing heat.
Around the first week of June, a number of Vinas dropped nuts due to blight. Over the past few years, the dormant buds of this variety have been infected with more disease inoculum compared to low-blight orchards, he notes. And, because they leaf out early, the disease has more time to develop. The end result is increased blight levels and heavy nut losses.
"It will take awhile for growers to spray the inoculum population back down," he says. "Last year in our plots, 6 percent of the Vinas suffered damage from blight. After copper/Manzate treatment, that was reduced to 2 percent to 3 percent of the trees this year. So, it will take a few years with an excellent spray program to get blight back under control."
The only other significant disease control issue for Tehama County walnut growers this season involves a Botrysphaeria- Phomopsis complex. Pressure from these fungal diseases – which kills the spur wood in more mature orchards – has been increasing over the past three years. "No one knows why it's getting worse," Buchner says. "Growers, farm advisors and plant pathology specialists are trying to determine the best time and strategy for spraying to control this problem."
Growers are beginning to catch walnut husk fly. It is a difficult insect to predict, and he recommends keeping traps maintained well and check them every three to four days to monitor fly activity.
Navel orangeworm (NOW) is another pest Buchner advises growers to keep an eye on
More eggs than normal have been showing up in traps in almond orchards this year, Bucher reports. For reasons unknown, conventional egg traps aren't as effective in attracting NOW moths in walnut orchards as in almond trees. However, he notes, researchers are developing pheromone traps that may work better to trap the moths in walnuts.
Walnut husks normally start splitting in late August or early September. Should egg-laying and egg hatch occur then, walnuts could sustain considerable damage from the NOW.
One option for limiting this damage would be an insecticide spray at early husk split, depending on levels of infestation. Getting the nuts off the trees in advance of the worms would be another. "A quick, timely harvest reduces exposure to NOW," Buchner says. "Usually, walnuts are shaken and picked up as soon as possible to protect kernel quality."
This report is from Tree Nut Farm Press, a twice-monthly electronic newsletter published by Western Farm Press during the growing season. If would like to receive Tree Nut Farm Press go to the Western Farm Press home page (westernfarmpress.com) and sign up for it and other Farm Press electronic newsletters.
More from Western Farm Press
Marijuana farming's crushing environmental impact in California
DIY biotech a glowing minefield for USDA
Growing fish in the Arizona desert?
Oregon GMO mystery wheat is a whodunit
Meteorite find a golden harvest for farmer
What a grocery store without honey bees looks like
Subscribe to receive top agriculture news
Be informed daily with these free e-newsletters
You May Also Like
---